May 08, 2018 | 10:31 AM
We Are the Climate Majority
We all grew up learning that the government represents us, the American people. So, what happened?
Since taking office, President Trump and his cabinet of Big Oil insiders have done their best to reverse years of progress addressing the climate crisis. They've started a process to withdraw the US from the Paris Agreement, proposed repealing America's historic Clean Power Plan, and recently announced plans to roll back vehicle emissions standards, and so much more.
But outside the White House, the majority of Americans know that our climate is changing and support commonsense solutions. In fact, seven out of 10 Americans want the government to confront the crisis and support clean energy over dirty fossil fuels.
And that tells us something: He may be the president, but he doesn't speak for us on climate. We are the Climate Majority. Will you join us?

As the Climate Majority, we're the millions of Americans who know that our climate is changing and want our leaders to act – before it's too late.
We are a picture of America. We're everywhere from rural Red State towns to big Blue State cities. We're the Republicans who believe kids should breathe clean air and the Democrats who know that free enterprise can build dreams without destroying the Earth.
Most of all, we believe that our planet and our families matter more than party politics, and we refuse to let politicians risk our future and our world, just so fossil fuel companies can profit. Join the Climate Majority today and demand that our leaders take steps to fight the climate crisis.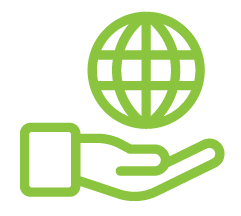 Before You Go
At Climate Reality, we work hard to create high-quality educational content like blogs, e-books, videos, and more to empower people all over the world to fight for climate solutions and stand together to drive the change we need. We are a nonprofit organization that believes there is hope in unity, and that together, we can build a safe, sustainable future.
But we can't do it without your help.
If you enjoyed what you've just read and would like to see more, please consider making a generous gift to support our ongoing work to fight climate denial and support solutions.