November 27, 2017 | 9:07 AM
We Must Act Now: Help Advance the Fight for Climate Solutions
For the past year, the White House has shown it prioritizes the interests of fossil fuel insiders over the health of our planet. From announcing his intent to withdraw the US from the Paris Agreement to beginning the process of repealing the groundbreaking Clean Power Plan, President Trump continues to promote policies that are dangerous to our environment and the health of American families.
The president and his administration are a threat to the years of progress we've made in fighting the climate crisis. We can't sit back and watch as they jeopardize our future with even greater environmental destruction.
The good news: when we work together to promote clean energy solutions, we know we can solve it.

The administration's environmental policies aren't in the best interest of the health and safety of the American people or our planet. But because advocates like you, who take action to end the climate crisis, there is still hope to continue our progress toward a sustainable future – with or without the president.
That's why, this Giving Tuesday, we're asking supporters and activists to stand with us and show our leaders how serious we are about reversing their dangerous environmental policies and continuing the progress we've made in combating climate change. 
Make a donation and show the White House that you stand on the right side of history. Every dollar is double matched, which means every $1 becomes $3 in impact.
If we want a sustainable planet for our children and grandchildren, we have to act now to pass smart, science-based climate policies that protect the welfare of our world's delicate ecosystems.
Donate today and your gift will help advance Climate Reality's critical work sustaining the incredible progress we've made and continuing to fight the climate crisis with everything we've got at this vital time.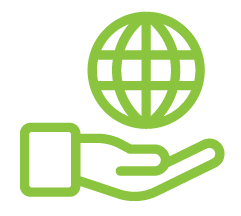 Before You Go
At Climate Reality, we work hard to create high-quality educational content like blogs, e-books, videos, and more to empower people all over the world to fight for climate solutions and stand together to drive the change we need. We are a nonprofit organization that believes there is hope in unity, and that together, we can build a safe, sustainable future.
But we can't do it without your help.
If you enjoyed what you've just read and would like to see more, please consider making a generous gift to support our ongoing work to fight climate denial and support solutions.