June 29, 2018 | 8:00 AM
We the People Deserve a Clean Energy Future
Growing up, we all learned about what it means to be an American.
The power of hard work and self-determination. Life, liberty, and the pursuit of happiness. Working hard for our communities and the people we love. "Ask not what your country can do for you; ask what you can do for your country." And, perhaps most importantly? A government by the people, for the people.
So… what happened? Because right now, it seems that at the federal level, we've got a government by fossil fuel interests, for fossil fuel interests.
But that's not where the people are. Here's a fact: A full seven out of 10 Americans know climate change is real and want our leaders to take action by leaving fossil fuels behind and shifting to clean energy – before it's too late. Yes, really.
Yet the US federal government continues to forfeit the mantle of American leadership on climate change and clean energy:
And that's just the tip of the iceberg. But here's what else it means to be an American: persevering and fighting for what's right. So, you might be asking yourself, what can I do?
Here are three ways you can fight back this Independence Day (and help the US declare its independence from Big Polluters).
1. Join the Climate Majority
Contrary to popular narrative, people who want the US to act on climate do not live in a certain place or look a certain way. We're the picture of America. We're everywhere from rural Red State towns to big Blue State cities. We're the Republicans who believe kids should breathe clean air and the Democrats who know that free enterprise can build dreams without destroying the Earth.
Most of all, we believe that our planet and our families matter more than party politics, and we refuse to let politicians risk our future and our world, just so fossil fuel companies can profit. Join the Climate Majority today and demand that our leaders take steps to fight the climate crisis.

2. Make Climate Change an Issue this November 

Democracy is not a spectator sport! We have the power to build a cleaner, more prosperous future – but only if we make climate change an issue our politicians address.
And you can't vote if you're not registered. But in a matter of minutes, you can register to vote, check your registration status, or find your polling place.
Because here's the reality: the climate crisis is an issue for millions of Americans. From destructive hurricanes like Harvey to wildfires in California to children suffering more frequent asthma attacks, we're living this crisis every day.
Use the power of your voice this November. Otherwise, it's Big Polluters running the show.
3. Become a Climate Reality Leader
Ordinary people face challenges. But Climate Reality Leaders embrace them. The Climate Reality Leadership Corps is a global network of activists committed to spreading awareness of the climate crisis and working for solutions to the greatest challenge of our time.
>> Read more: What People Are Saying about our Climate Reality Leadership Corps Trainings <<
This August, former US Vice President Al Gore and Climate Reality are training thousands of new leaders in Los Angeles, California. These incredible three-day events empower people who already care about the climate crisis with the tools they need to make a difference – training in climate science, communications, and organizing to better tell the story of climate change and inspire communities everywhere to act. Applications close on July 11 – don't wait; apply today!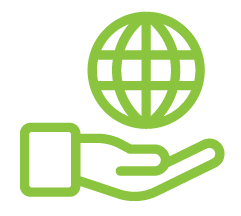 Before You Go
At Climate Reality, we work hard to create high-quality educational content like blogs, e-books, videos, and more to empower people all over the world to fight for climate solutions and stand together to drive the change we need. We are a nonprofit organization that believes there is hope in unity, and that together, we can build a safe, sustainable future.
But we can't do it without your help.
If you enjoyed what you've just read and would like to see more, please consider making a generous gift to support our ongoing work to fight climate denial and support solutions.