April 26, 2018 | 11:20 AM
We're Headed to Berlin!
Most people know Germany best for things like its popular car manufacturers, annual Oktoberfest, and all those brilliant composers (Bach, Beethoven, and Schumann, anyone?). But did you know the country is also a clean-energy superpower?
Germany was one of the first major economies to take significant steps to transition from nuclear and fossil fuels to clean energy, beginning in the 1990s. This ongoing transition is known as the "Energiewende" (or "energy transition"), and its success in scaling up renewable energy use is a major reason why Germans have come to embrace the many benefits of clean energy.
That's one reason why we're heading to the nation's capital, Berlin, June 26-28 to welcome a new class of activists to the Climate Reality Leadership Corps. Apply now to join this network of committed activists working together to support climate solutions around the world.
Join us in Berlin as we continue our work to accelerate the global shift from the dirty fossil fuels driving climate change to renewable energies like wind and solar, so we can power our lives – and economies – without destroying our planet.
As a member of the Climate Reality Leadership Corps, you'll receive resources and training from former US Vice President Al Gore and field-leading experts on how you can use your voice to spread the truth about the climate crisis. There are thousands of Climate Reality Leaders around the world already working toward a better, more sustainable future for us all. Will you join them?
Apply to be part of the vital ongoing fight for a better tomorrow. Become a Climate Reality Leader today!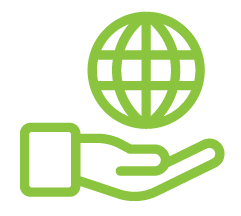 Before You Go
At Climate Reality, we work hard to create high-quality educational content like blogs, e-books, videos, and more to empower people all over the world to fight for climate solutions and stand together to drive the change we need. We are a nonprofit organization that believes there is hope in unity, and that together, we can build a safe, sustainable future.
But we can't do it without your help.
If you enjoyed what you've just read and would like to see more, please consider making a generous gift to support our ongoing work to fight climate denial and support solutions.