June 25, 2021 | 9:00 AM
We're Looking for Freelance Writers
There are stories that need to be heard.
How oil wells and chemical plants are poisoning the air that Black and Latino families breathe while White families on the other side of town never even know there's a problem.
How gas pipelines and plastics plants are transforming small towns and tearing friends, neighbors, and families apart.
How communities across the Southeast US and beyond are figuring out for themselves what a just transition to clean energy means and coming together to make it happen.
We're looking for a few great writers to help us get the word out. Maybe you can help.
The Details

We're looking for three (3) individuals for contract positions. Each writer will be responsible for covering one of three areas detailed below and working with Climate Reality's communications team to identify compelling stories and craft three (3) 700–1,2000-word blog posts on an agreed-upon schedule over the contract period.
The areas we're looking to cover are:
1. Fossil fuel pollution and its impact on communities of color (US focus).
2. The climate and health threats of gas pipelines and plastics manufacturing (US focus).
3. Community-led just energy transition (US focus).
Who Are You?

We're looking for writers with firsthand experience in the fight for climate and environmental justice and who understand the complex issues involved in these fights without having to Google "disproportionate impacts" or "systemic racism."
An academic background is fine (though not required), but we need you to be able to speak to an issue by way of a great story with people that walk, talk, and breathe on the page (or screen). 
Ideally, you have two-to-three years' experience writing about topics related to our climate and environment, the intersection of the climate and justice movements, and the frontline and fenceline communities experiencing this crisis first and worst. You'll also have written for other clients over the past year and have your own computer setup and online access covered.
An educational background in climate and/or environmental studies, racial and justice matters, English and/or journalism, or public policy is valued – but for this role, your writing should speak for itself. It goes without saying – but we'll say it anyway: women, people of color, and members of underrepresented groups are heartily encouraged to apply.
To start the conversation, please send your cover outlining your ideas for exploring one of the focus themes, resume, and three writing samples to peter.conroy@climatereality.com.  Thanks and we look forward to talking soon.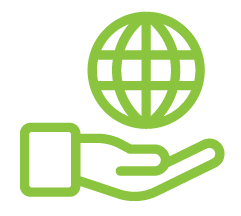 Before You Go
At Climate Reality, we work hard to create high-quality educational content like blogs, e-books, videos, and more to empower people all over the world to fight for climate solutions and stand together to drive the change we need. We are a nonprofit organization that believes there is hope in unity, and that together, we can build a safe, sustainable future.
But we can't do it without your help.
If you enjoyed what you've just read and would like to see more, please consider making a generous gift to support our ongoing work to fight climate denial and support solutions.