October 03, 2018 | 12:23 PM
What You Need to Know about Carbon Pricing
For years, fossil fuel companies and utilities have been dumping carbon pollution into our atmosphere – all while we pay the cost. Their carbon pollution is warming our planet and making so much extreme weather even worse. Hurricanes hit harder. Droughts last longer. Meanwhile, these polluters make billions.
It's time to make energy fair for everyone. It's time to fight climate change and make Big Polluters pay for the damage they do. It's time for Pricing Pollution™.
Climate Reality's Pricing Pollution™ campaign advocates for a price on carbon in states across the US. While we don't expect to see much in the way of federal climate solutions in the near future, states have a unique and critical opportunity to use carbon pricing to slash dangerous greenhouse gas emissions. Remember the old line, "Think Global. Act Local."? Exactly.
Here's what you need to know.
What Exactly Is Carbon Pricing?

Burning fossil fuels drives climate change. And climate change carries tremendous costs for all of us, from our tax dollars that go to rebuild communities to the human costs of hurricanes, droughts, and floods made worse by the climate crisis.
All that to say – fossil fuels bring huge profits for oil, coal, and gas companies. But they also bring huge costs to the rest of us – costs these Big Polluters don't pay. That's where carbon pricing comes in.
Carbon pricing is a way of harnessing the power of market forces to tackle the danger of climate change head-on. It uses market mechanisms to put a price on greenhouse gas emissions, and make Big Polluters pay for the dangerous emissions they create.
The principle is pretty simple: The more you pollute, the more you pay. On the flip side, carbon pricing also means that when polluters emit less, they pay less, creating a real financial incentive to clean up their act. Which makes using renewables – which don't have an extra cost – all the more attractive, helping accelerate the shift to a clean energy economy.
Let's take a step back, though. There are several ways to put a price on carbon. Here are a few of them:
Emissions Taxes are taxes put on emissions, typically carbon, that are paid by either the producers or consumers of the energy source releasing emissions.
Emissions Trading Systems, also known as "cap and trade," set up a market for tradable emissions allowances and then cap the amount of emissions allowed in the system.

In general, it works like this. The regulator managing the system determines what total volume of emissions all the actors in the market (think companies and utilities, for the most part) can produce together in a given year. This is the "cap" part. The regulator then awards each actor a certain amount of allowances for the amount they can emit on their own. The amount allocated to each company is typically based on factors like the amount of emissions they have emitted in the past (which is often referred to as "grandfathering").

When actors reduce their greenhouse gas emissions, but hold allowances that would allow them to emit more, they can sell their extra allowances to any other actor that is looking to emit more (the "trade" part). And for those who do go over without buying extra allowances, there's typically a financial penalty.

Fuel Taxes are direct taxes on a fossil fuel that aim to discourage its purchase and eventual use. Fuel taxes differ from emissions taxes because they focus on the fuel input rather than the emissions output.
Hybrid Instruments are plans that combine elements of multiple carbon pricing policies (for example, a country could have both an emissions tax as well as an emissions trading system). The range of hybrid designs is unlimited, and many carbon pricing instruments are actually hybrids. The hybrid system can often have efficiency advantages when it combines features of price setting (tax) and quantity-based (trading system) instruments.
How Will Carbon Pricing Affect Me?

Today, no matter where we are or whether we know it, the climate crisis is part of our lives. So it stands to reason that solutions like carbon pricing should be too.
Done right, the benefits of carbon pricing also go beyond just reducing emissions.
There's the revenue that carbon pricing can generate, for one. Many carbon pricing laws direct this revenue to local governments, which can use it to build clean energy infrastructure and invest in other climate solutions.
Many carbon pricing plans also allocate some revenue to help modest-income communities with their energy needs. Which – given that the impacts of climate change and fossil fuel pollution often hit these communities the hardest – seems only fair.
Bottom line? By reducing greenhouse gas emissions through carbon pricing, we can help solve climate change, make the energy system fairer, and build a better world for all of us.
>> Related: Why Is Climate Change Bad? <<
Building a Powerful Movement

Even as the US federal government steps down from climate leadership, states are stepping up. More and more are taking common-sense steps to build a fair energy future through climate solutions like carbon pricing. Here's the best part: Your state can be the next. And you can help make it happen.
Ready to fight for climate solutions in your community? Join a Climate Reality chapter today
Climate Reality created the Pricing Pollution™ campaign to empower regular Americans to push for clean air, healthy communities, and a future free of fossil fuel pollution. The campaign has several core components:
1. Equity. Pricing Pollution™ works with community partners to ensure that carbon pricing policies are designed to bolster economic stability and equity in the transition to clean energy.
Our goal is to ensure these policies prioritize the communities hardest hit by pollution and climate change so that, if a carbon pricing policy generates revenue, they receive a significant share of clean energy and infrastructure investments. This includes supporting workers in the transition to clean energy jobs. We also work to find policy solutions that emphasize financial assistance to modest-income families, making low-carbon energy options realistically available and accessible to all.
2. Flexibility. We know that every place is different, and the way one state or region puts a price on carbon may not work for another state or region. The Pricing Pollution™ campaign empowers local activists working through our chapters to work with in-state partners and legislators to determine what carbon pricing mechanism is right for their home state or region.
3. Partnership. Climate Reality chapters work in partnership with other groups in their own community. We believe that, with so many activists working toward climate solutions, cooperation is imperative. To put it simply, we can get much more done by listening to many voices and working together.
4. Solutions. Climate Reality advocates for climate solutions based on sound science. Our chapters' Pricing Pollution™ campaigns work with legislators, scientists, and economists to ensure that the policies and regulations we're working to implement will help significantly reduce carbon emissions.
Where Is Carbon Pricing Already Happening?

Successful carbon pricing mechanisms are being implemented across the world as more and more people see how we can make energy fair for everyone. And despite what's happening in the White House, this movement is growing in communities and states across the US.  Here's how a few of our chapters are helping:
Washington: In Washington State, local chapters in Seattle, Bellingham, Tacoma, and Snohomish County have joined forces to get carbon pricing on the ballot this fall. In a huge victory, chapter members collected over 15,500 signatures to get I-1631 on the ballot this November.

If it passes, the ballot initiative will put a fee on the Big Polluters in the state, holding them accountable for the emissions they produce. Revenue from the fee would invest in clean energy infrastructure, clean water and healthy forests, and local communities. Chapter members and people across the state are spreading the word on this historic ballot initiative by canvassing in their communities, giving presentations, and phone-banking to encouraging people to vote and pass I-1631.

Washingtonians will have the opportunity to vote on I-1631 in the 2018 midterm elections.

Oregon: Climate Reality's Portland, OR chapter has been a powerful force for carbon pricing at the state-level in Oregon. Since 2016, Oregon Climate Reality Leaders have been working to pass the Clean Energy Jobs bill with the Renew Oregon coalition.

Despite organizing the largest climate lobby day in Oregon's history for the Clean Energy Jobs bill, the bill did not pass in the 2018 legislative session. However, it became a top priority for legislators in the state. Following the end of the legislative session this year in March, Oregon Senate President Peter Courtney and Speaker of the House Tina Kotek, agreed to form an Joint Interim Committee on Carbon Reduction to support the passage of the bill in the future.

Following a Joint Committee meeting, Portland chapter leadership member Jane Stockhouse said, "I really do feel confident that we can get some sort of cap and investment (cap and trade) from this session. I'm just hoping it's strong enough."
Here's How You Can Take Action

​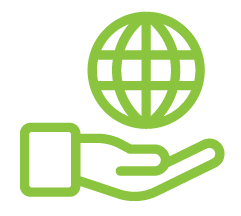 Before You Go
At Climate Reality, we work hard to create high-quality educational content like blogs, e-books, videos, and more to empower people all over the world to fight for climate solutions and stand together to drive the change we need. We are a nonprofit organization that believes there is hope in unity, and that together, we can build a safe, sustainable future.
But we can't do it without your help.
If you enjoyed what you've just read and would like to see more, please consider making a generous gift to support our ongoing work to fight climate denial and support solutions.