October 10, 2017 | 11:00 AM
The Alliance for Climate Protection®: What's Happening with America's Clean Power Plan and What You Can Do
We had a plan for fighting climate change. A great plan. We should stick with it.
On August 3, 2015, the US Environmental Protection Agency (EPA) finalized the Clean Power Plan after "unprecedented [public] input," establishing the first-ever safeguards limiting carbon pollution from US power plants to protect public health and our climate. The plan not only sought to help cut the emissions driving climate change, but also promised to lead the US toward a healthy and sustainable future powered by cleaner energy.
On October 10, 2017, the Trump Administration issued a formal proposal to repeal the groundbreaking rule in its entirety.

Repealing the Clean Power Plan moves the United States further from the global reality that fossil fuels are the energy of the past and renewables like solar and wind will power the future. It's also yet another example of the US abdicating its traditional role as a global leader. America and its businesses now risk being left behind as the rest of the world moves forward together to produce energy in better, more sustainable ways.
Why are they doing this?

Backed by powerful oil, coal, and gas companies, EPA Administrator Scott Pruitt's tactic is as transparent as a glass of spring water. They claim the Clean Power Plan overstepped EPA authority and cost industry too much to comply. But it's really about protecting Big Polluters' bottom lines at our expense.
Numerous organizations have already pledged to challenge the repeal proposal in court. In 2007, in Massachusetts v. EPA, the US Supreme Court ruled that CO2 qualifies as an air pollutant under the Clean Air Act, and that the EPA must regulate it if it determines it to be a danger to public health. Two years later, the EPA did just that when it issued its "Endangerment Finding." Together, the Supreme Court ruling and the Endangerment Finding mean the EPA is legally obligated to regulate carbon dioxide in such a way as to mitigate its threat to public health. So the only way any repeal of the Clean Power Plan could succeed outright in court is for Pruitt's EPA to overturn the Endangerment Finding — something it is incredibly unlikely to ever do, because the science overwhelmingly supports the basic truth that CO2 is a dangerous air pollutant.
But judicial determination could take years, allowing Pruitt to give Big Polluters carte blanche to continue dumping dangerous pollution into our atmosphere like it's an open sewer.
Americans Can't Trust Scott Pruitt to Lead the EPA
It's a surreal position for many Americans to be in, watching the head of the Environmental Protection Agency essentially open the door to fossil fuel companies. But remember that during his tenure as attorney general of Oklahoma, Pruitt led the coalition of state attorneys general suing the EPA over the Clean Power Plan. Remember, also, that he's spent his time leading EPA meeting "with top corporate executives and lobbyists from all the major economic sectors that he regulates — and [held] almost no meetings with environmental groups or consumer or public health advocates." 
 
The choice between our climate and our economy is a false one. Retweet if you support America's #CleanPowerPlan. pic.twitter.com/3W1mK8D4zF

— Climate Reality (@ClimateReality) June 16, 2017

What is America's Clean Power Plan anyway?

EPA first created the Clean Power Plan to address the country's second-largest source of carbon pollution: existing US power plants. The plan's overall goal was groundbreaking: cut carbon pollution from the US power sector by 32 percent from 2005 levels by 2030.
But if the goal was groundbreaking, the steps to get there were eminently practical. First, EPA established CO2 emission targets for each state that phased in gradually to give the power sector plenty of time to adapt and evolve. Then – and critically – rather than imposing a one-size-fits-all approach to reducing emissions on 50 very different states, EPA empowered each to design its own plan, taking into consideration local needs, resources, and challenges.
The upside was clear: EPA estimated that cutting power sector emissions would lead to public health and climate benefits worth an estimated $34 billion to $54 billion annually in 2030. Compare those figures to the plan's costs – which an EPA regulatory impact analysis (RIA) estimated would fall between $5.1 and $8.4 billion per year in 2030 (and which several independent analyses by non-governmental entities have estimated could be much, much lower) – and it's hard to see the Clean Power Plan as anything other than a big net win for America and a net win for the planet.
The benefits of the Clean Power Plan may begin with cutting the carbon pollution driving the climate crisis, but they don't end there. With less pollution in the air and a more stable climate, the plan was projected to prevent 90,000 asthma attacks in children, 300,000 missed work and school days, and up to 3,600 premature deaths by 2030. Without the plan in place, we could see more sick kids, more expensive hospital visits, and more premature deaths. All of which could be prevented.
Americans don't agree on much right now. But we can all agree our families should have clean air to breathe and a safe climate to live in. The EPA designed the Clean Power Plan to do just that, making dirty power plants cut the dangerous emissions choking our air and changing our climate.
But this was just the first step. Because by pushing power generators to ditch fossil fuels for cleaner alternatives, the plan aimed to not only protect our planet, but accelerate the renewable energy revolution already underway across the country and grow jobs in the green-tech sector that already employs over 3 million Americans.
Now, that progress – and our climate – is under threat.
What can I do?

With or without the federal government, cities, states, businesses, and citizens are continuing the fight for a sustainable future, cutting emissions and embracing clean energy solutions. Market forces stronger than any politician are making renewables cheaper than fossil fuel energy in more and more regions around the world, making clean energy not only the right choice, but the smart choice. With these kind of forces at work, it's only a matter of time before the tide turns decisively in our favor – whatever Pruitt's EPA does.
But that means our voices have to be even louder in support of solutions – and it's why we need your help to engage communities around the country and make sure special interests don't prevent climate progress.
We've said it before. We'll say it again. Americans want clean energy.

We can all agree our families should have clean air to breathe and a safe climate to live in. The Environmental Protection Agency (EPA) designed the Clean Power Plan to do just that, making dirty power plants cut the dangerous emissions choking our air and changing our climate.
Add your name to support America's Clean Power Plan that protects our planet, our wallets, and our health.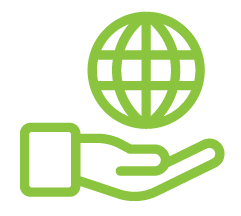 Before You Go
At Climate Reality, we work hard to create high-quality educational content like blogs, e-books, videos, and more to empower people all over the world to fight for climate solutions and stand together to drive the change we need. We are a nonprofit organization that believes there is hope in unity, and that together, we can build a safe, sustainable future.
But we can't do it without your help.
If you enjoyed what you've just read and would like to see more, please consider making a generous gift to support our ongoing work to fight climate denial and support solutions.