October 25, 2011 | 10:35 AM
Who's the most energy-efficient state of them all?
The American Council for an Energy-Efficient Economy released its annual Energy Efficiency State Scorecard this month. The scorecard ranks states that have the best overall energy efficiency policies, and it measures the progress of states toward adopting and implementing various energy efficiency policies and programs.
So which state came out on top? Earning the number one ranking is Massachusetts, overtaking California, which has placed atop the rankings for the last four years. Massachusetts is working hard for the successful implementation of the 2008 Green Communities Act, and has therefore seen increased state investment in energy efficiency programs.
North Dakota finished last. The study concluded that North Dakota lacks many policies that encourage an energy-efficient economy, including building codes with energy efficiency standards, and incentives for utilities to reward customers for making their homes more energy efficient.
Geography seemed to have no impact on the ratings, as neighbors frequently scored very differently. For example Minnesota and North Dakota scored 8th and 51st respectively, despite having similar weather patterns (e.g. very cold winters that may lead them to use a lot of energy for heating).
In a big win for us all, the report shows that despite the economic turmoil of 2011, states are continuing to use energy efficiency as a key strategy to stimulate growth and cut costs. Total budgets for electricity efficiency programs increased, 24 states have adopted Energy Efficiency Resource Standards, and 29 states are implementing energy-saving building codes. It is certainly exciting to see that a mix of states from different geographic regions and political leanings are creating energy efficiency plans and policies. As the report says, "it goes to show that energy efficiency isn't a Democratic, Republican or Tea Party idea -- it's simply a good idea."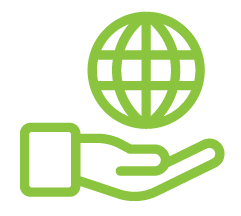 Before You Go
At Climate Reality, we work hard to create high-quality educational content like blogs, e-books, videos, and more to empower people all over the world to fight for climate solutions and stand together to drive the change we need. We are a nonprofit organization that believes there is hope in unity, and that together, we can build a safe, sustainable future.
But we can't do it without your help.
If you enjoyed what you've just read and would like to see more, please consider making a generous gift to support our ongoing work to fight climate denial and support solutions.