March 19, 2015 | 8:45 AM
Who's That Person Behind the Lab Coat?
Most of us forget there are people behind all the climate data going into today's news headlines. Regular people are working hard, every day, studying climate change and exploring solutions in order to improve the future we're leaving our children.  
For these scientists, it's not about the numbers in studies and charts. It's about what these numbers mean for the planet and the people who live there. Which is why we think it's long past time to humanize climate science. So let's get to know the faces behind the facts.
Meet Dargan Frierson, a climate researcher who's more than just a scientist. Dargan is a musician, a teacher, a songwriter, a dad.
More Than Scientists is a growing community of scientists like Dargan eager to share the why behind the facts, like why climate science matters in their own lives. These experts have taken time to share their passions, families, hopes for the future, and what they fear will happen if we don't act now to reverse the impact of climate change.
In these videos you'll meet new parents worried about what the world will look like when their infant daughter reaches retirement age, a family whose home was lost to a hurricane, and a fisherman concerned about what's on our dinner plates.
The good news is that we can change our planet's course on climate change, but it will take more than just scientists working in labs — it will take all of us spreading the word about what's happening to our planet and working for solutions in our everyday lives and within our local communities. If scientists are standing up and speaking up, the rest of us can too.
It starts with each of us. Please listen to what these scientists have to say, and share your favorite videos to help give a voice to the person behind the lab coat.
Ready for more climate action?

Subscribe to our email updates for more ways you can make a difference.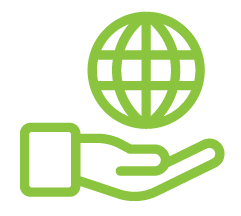 Before You Go
At Climate Reality, we work hard to create high-quality educational content like blogs, e-books, videos, and more to empower people all over the world to fight for climate solutions and stand together to drive the change we need. We are a nonprofit organization that believes there is hope in unity, and that together, we can build a safe, sustainable future.
But we can't do it without your help.
If you enjoyed what you've just read and would like to see more, please consider making a generous gift to support our ongoing work to fight climate denial and support solutions.