December 02, 2017 | 12:09 PM
Who's Going to Be the Voice of Reality? See Who's Joining Us for 24 Hours of Reality!
On December 4-5, Climate Reality will visit countries around the world to hear from citizen activists on the front lines of the climate crisis and discover what they're doing to fight it.
And when you add your voice in the fight against the climate crisis, you'll not only be joining several of the world's top climate activists, but you'll be joining millions of people just like you.
We'll see some familiar faces – Calum Worthy, Vanessa Hauc, and Sam Champion to name a few – but we're excited to welcome several newcomers to our 24-hour live global broadcast! Read on for a sample of the business and world leaders, musicians, activists, and scientists who will be sharing their stories – alongside millions worldwide – in speaking up as the voice of reality.
Ellie Goulding
 

I've been honoured by @UnitedNations with a #GlobalLeadershipAward2017. Thank you @unfoundation with all my heart for this huge honour. pic.twitter.com/t7wBXE3cY8

— Ellie Goulding (@elliegoulding) October 19, 2017

This English singer-songwriter has more than just an enchanting voice – she harbors a fierce passion to act for our planet. Ms. Goulding grew up in the countryside, with the natural world, forests and mountains as her playground when she was young. "Knowing that could be taken away from my kids and their kids and future generations just makes me sad." We couldn't agree more.
Governor Jerry Brown
 


As the famously outspoken and longest-serving governor in California state history, Jerry Brown is an incredible champion for environmental issues. Governor Brown has passed legislation that requires California to slash greenhouse gas emissions, and given that the state has the sixth-largest economy in the world, it's a pretty important place to start. Thanks for inspiring the rest of us, Gov!
Prime Minister Jacinda Ardern
 


Jacinda Ardern recently became the world's youngest female head of government as the newly elected prime minister of New Zealand. Earlier this year, she described climate change as the greatest challenge of our generation and has called for carbon-emission reduction targets to be written into law. We're excited for one of the most dynamic world leaders today to join us.
>> Related: Help make 24 Hours of Reality the world's largest social broadcast on climate change! Learn more now. <<
Jonathan Scott
 

Back to co-host by popular demand, Jonathan Scott is a two-time New York Times bestselling author, star of multiple series on HGTV, co-founder of Scott Brothers Global (which includes Scott Living and Scott Brothers Entertainment), and a singer-songwriter to boot! A longtime advocate for environmental responsibility and renewable energy, Jonathan also wrote and produced a documentary series about solar and the energy landscape in North America. We're glad Jonathan could fit us into his busy schedule!
Calum Worthy
 

Thanks, @CalumWorthy, for joining us at #24HoursOfReality and being an excellent climate leader! pic.twitter.com/aqey8oWSyj

— Al Gore (@algore) December 6, 2016

Everyone's favorite Disney-star-turned-climate-activist will brighten our screens once again with his infectious personality and social-media savvy. As a trained Climate Reality Leader, Calum knows as well as anyone that one person can make a difference in combating climate change – by talking about the issue openly and honestly with your friends, family members, and millions of fans.
Are you ready to be the voice of reality? We're counting on you – and millions of people just like you – to join these incredible activists, politicians, entrepreneurs, and so many others to speak up for the future we want.
So set those reminders and join us on December 4-5. Visit 24HoursofReality.org/ for more information. Let's fight like our world depends on it – because it does.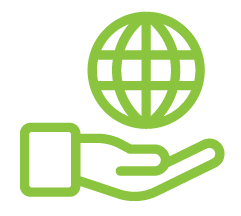 Before You Go
At Climate Reality, we work hard to create high-quality educational content like blogs, e-books, videos, and more to empower people all over the world to fight for climate solutions and stand together to drive the change we need. We are a nonprofit organization that believes there is hope in unity, and that together, we can build a safe, sustainable future.
But we can't do it without your help.
If you enjoyed what you've just read and would like to see more, please consider making a generous gift to support our ongoing work to fight climate denial and support solutions.