August 09, 2016 | 4:00 PM
Here's Why the EPA's Clean Energy Incentive Program Matters
Last summer, the US Environmental Protection Agency (EPA) finalized the Clean Power Plan, the first-ever standards to reduce carbon pollution from existing power plants. The plan was a major breakthrough for the US, and a cornerstone of our commitments to the Paris Agreement to reduce overall emissions 26—28 percent below 2005 levels by 2025.
As part of the Clean Power Plan's final rule, the EPA started a new program known as the Clean Energy Incentive Program (CEIP), which gives incentives to states to improve energy efficiency and solar power in low-income communities and build renewable energy programs in all communities. With the CEIP, states can give emissions rate credits (ERCs) for clean energy projects that are emissions-free or that reduce energy demand. These incentives are important because states that choose to use a rate-based standard for their power plants, such as a designated amount of carbon dioxide emitted per megawatt-hour of electricity produced, may need ERCs to meet the goals set out in the Clean Power Plan. And the CEIP incentivizes them to do it sooner!
Put simply, the CEIP makes it easier for states to invest in and install zero-emissions renewable energy generation before they are bound to meet their carbon emission limits. The CEIP will also expand incentives for clean energy to technologies beyond solar and wind power, such as geothermal and hydropower.
One premise of the Clean Power Plan is to allow states to be flexible with how they meet its emissions-reductions goals, and the CEIP does exactly that, by allowing power plants to get a head start and use early investments in renewable energy and energy efficiency to meet their upcoming carbon emissions rate limits. Furthermore, solar and energy efficiency projects in low-income communities get double the ERCs. It's also a great example of how the EPA is working collaboratively with states to reduce carbon pollution and stop climate change.
It's no secret that Americans are demanding climate action – and our leaders are listening. Right now, the EPA is proposing additional details about the CEIP as it responds to feedback from states and industry experts to make the program even more effective and practical. And until November 1st, the EPA is collecting public comments on the CEIP – and we need you to get involved.
Add your name today and support the EPA's Clean Energy Incentive Program. Bringing clean energy into more and more communities nationwide – and making our homes and businesses more efficient – will play a big role in helping us meet our Paris Agreement commitments – and more importantly, stop climate change.
Support the CEIP now and help make sure the US stays a leader in clean energy – for the health of Americans, our future, and our planet.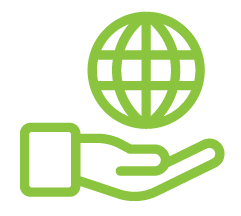 Before You Go
At Climate Reality, we work hard to create high-quality educational content like blogs, e-books, videos, and more to empower people all over the world to fight for climate solutions and stand together to drive the change we need. We are a nonprofit organization that believes there is hope in unity, and that together, we can build a safe, sustainable future.
But we can't do it without your help.
If you enjoyed what you've just read and would like to see more, please consider making a generous gift to support our ongoing work to fight climate denial and support solutions.