May 04, 2015 | 8:45 AM
Why We Act On Climate
Does one person's voice and actions matter when it comes to an issue as big as climate change? Why?

I have always been guided by this quote from Bobby Kennedy:
"It is from numberless diverse acts of courage and belief that human history is shaped. Each time a man stands up for an ideal, or acts to improve the lot of others, or strikes out against injustice, he sends forth a tiny ripple of hope, and crossing each other from a million different centers of energy and daring those ripples build a current which can sweep down the mightiest walls of oppression and resistance."
Bobby Kennedy was the hero of many people in my generation. But this quote in particular really describes how, when many individuals each take a step working toward the same goal, they can really accomplish something incredible.
We face particularly strong opposition on this issue because we're really trying to transition to a completely new energy system. The old companies of that system are fighting a strong rear-guard action to prevent change from happening. It's the business opposition of legacy industries that we need to overcome.
We have to change the politics of climate change by creating more climate activists. And we have to do that one person at a time, getting as many people involved and active in addressing climate change as possible.
Every person's voice magnified together works. It's going to take joint action to do this, but you create joint action by individuals each becoming involved and working together.
If you could sum up why we need to act on climate in eight words or less, what would you say?

Climate change creates an existential threat to us … and our children.
Alright, we'll let you get away with those 3 extra words (wink). And now a final question: What makes climate change personal to you?

I've always had a tremendous interest in the environment – I've been working in this area my whole life, and I can see the potential tremendous impact that climate change will have both on the environment and on people.
I have been a birder since I was 10 years old and have seen over 6,000 species of birds. I've travelled all over the world looking for rare species of birds, and you can see that, with climate change, many of these species will not survive. Right now, we are seeing a golden age in birding – we can go everywhere, we know where everything is, some species are rare but there's still enough left of most of them to be able to find them – and I don't want us to be the last generation that can experience that. I don't want us to be the last generation that can enjoy and live in the environment in which civilization has flourished for the last couple thousand years. And I'm involved enough in environmental issues to see the potential for that happening.
It's personal because I've been working in politics trying to create a better society, and this could overwhelm all the work we've been doing to accomplish that.
Become a Climate Reality Leader

Join us for an upcoming Climate Reality Leadership Corps training and work with former US Vice President Al Gore and renowned climate scientists and communicators to learn about what's happening to our planet and how you can use social media, powerful storytelling, and personal outreach to inspire audiences to take action. Give us three days. We'll give you the tools to change the world. Learn more.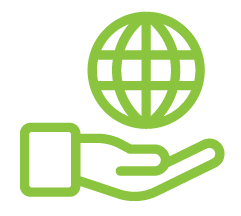 Before You Go
At Climate Reality, we work hard to create high-quality educational content like blogs, e-books, videos, and more to empower people all over the world to fight for climate solutions and stand together to drive the change we need. We are a nonprofit organization that believes there is hope in unity, and that together, we can build a safe, sustainable future.
But we can't do it without your help.
If you enjoyed what you've just read and would like to see more, please consider making a generous gift to support our ongoing work to fight climate denial and support solutions.