October 20, 2015 | 9:17 AM
Here's #WhyImWatching
As fall turns to winter, the United Nations is nearing the culmination of a yearlong process negotiating a global agreement to reduce greenhouse gas emissions. Much of this work has been done relatively quietly, with mainstream media outlets releasing a  paragraph or two following key meetings. 
So when world leaders arrive in Paris this December at the UN climate talks, it's no time to be quiet. As we've witnessed during the People's Climate Movement and Know Tomorrow, people from around the world and from all walks of life are speaking out on behalf of a safe climate. But we need to keep that pressure on.
That's why this November 13—14,  with 24 Hours of Reality and Live Earth: The World is Watching, we'll be raising a storm online, in the media, and everywhere else to ensure all eyes are focused on Paris.
Here's how you can help: Share the reason you'll be keeping your eyes locked on world leaders and the UN climate talks. From now until November 14, raise your voice on social media with #WhyImWatching. Let your friends, colleagues, coworkers, and key decision-makers know your eyes are on the prize, and you're not letting up until leaders commit to a strong agreement in Paris.
We'll start – here's why we're watching:
Because world leaders have a responsibility to protect people and planet #WhyImWatching http://t.co/crtyhXL8Ab pic.twitter.com/qTpypDaoMe

— Climate Reality (@ClimateReality) October 17, 2015
This is what a few of our supporters had to say about why they're watching:

#WhyImWatching #24HoursofReality? Because when the world speaks in UNISON, leaders LISTEN! Join us!#ActOnClimate pic.twitter.com/2L41stJqDv

— Yoca (@Yoca1000) October 19, 2015
We've seen enough. It's time to speak up. That's #WhyImWatching @ClimateReality's 24 Hours of Reality http://t.co/ydXJtCzMel

— Reginald Cottle (@environmentaide) October 18, 2015
It's time to take a stand! We know the problem, we know the consequences. We need action now! #WhyImWatching. https://t.co/JJRSN3etty

— Susan J. Eddington, (@sjeddington) October 15, 2015
"As a practicing UK Heath & Safety Executive practitioner with many global projects – I see at firsthand how our world is changing."
– David Whiting, Climate Reality Leader
What's your take? Share why you're keeping an eye on world leaders with #WhyImWatching on Facebook, Twitter, and Instagram.

Stumped for ways to get started? Download our social media toolkit here.
And together, we'll show that the world is watching, and we expect nothing less that a strong climate agreement. After all, it's our future at stake.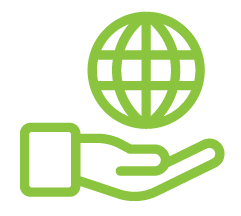 Before You Go
At Climate Reality, we work hard to create high-quality educational content like blogs, e-books, videos, and more to empower people all over the world to fight for climate solutions and stand together to drive the change we need. We are a nonprofit organization that believes there is hope in unity, and that together, we can build a safe, sustainable future.
But we can't do it without your help.
If you enjoyed what you've just read and would like to see more, please consider making a generous gift to support our ongoing work to fight climate denial and support solutions.