November 02, 2018 | 11:08 AM
Will Washington State Go First on Carbon Pricing?
In case you hadn't noticed, there's an election on November 6. And if you listen to the ads on any side, it's the most important election of our lifetimes.
But if you look past the congressional and governors' races dominating the media, there's a quietly critical vote for the climate happening out in Washington State. Because if the vote – to approve Initiative 1631 – succeeds, it means the first state-wide carbon fee system in the US, and the first time a state is taking action on greenhouse gas emissions at this level and working to create a fair energy system that works for everyone.
What Is Carbon Pricing?
If you're new to carbon pricing initiatives like I-1631, here's one way to think about it.
Imagine you're a homeowner and every day, a truck pulls up and dumps a few empty bottles, food scraps, and bits of plastic in your front yard. Then the truck just drives off.
At first, maybe you don't think too much of it. But before long, the trash starts really piling up. After a week, flies are buzzing and you see rats scampering away every time you open the door. The whole place is starting to smell and your kids are getting sick.
You call the company who owns the truck, asking them to take care of the trash or at least pay for what they've done. But they couldn't care less.
"Sorry, pal. Can't help you," the receptionist says, "Just a cost of us doing business."
On the way home one day, you notice that it's not just you. All your neighbors have these huge piles of trash outside their houses too. And by now, the whole neighborhood reeks. Plus, almost everyone you pass seems to be coughing.
So you get together and petition the city government. Tell them that this company is making more and more people sick while slowly ruining the community environment. Tell them this company should clean up their own mess or at least pay for the damage they do. If they have to pay for their trash, they'll start rethinking their business. After all, it's only fair.
In a way, this is how I-1631 works. Carbon pollution from fossil fuel companies and big utilities is driving the climate crisis, devastating our natural environment while leading to all kinds of health threats from rising cancer risks to more and more dangerous storms, all across the planet.
The thing is, the companies most responsible aren't picking up the bill. The rest of us are.
Carbon fees like I-1631's essentially flip that dynamic on its head, charging big polluters for the global warming pollution they produce and encouraging them to shift to more climate-friendly forms of energy like wind and solar.
The idea is that the more you pollute, the more you pay. But if you use clean, renewable energy instead, you pay nothing (and get ahead of the dirty competition).
Which is to say that carbon pricing isn't just a policy – it's a fundamentally different way of thinking about energy. One that starts and ends with a belief in fairness.
How Does I-1631 Work?
In a nutshell, I-1631 would charge big polluters (think fossil fuel companies and power plant operators) $15 per metric ton of carbon pollution starting in January 2020. This fee would go up over time until Washington meets its greenhouse gas reduction goals for 2035 (25 percent below 1990 levels) and is on track to meet its 2050 goals (50 percent below 1990 levels).
Who Benefits?
The first and short answer is: everyone. Less carbon pollution means less climate change and a healthier environment for everyone.
The second (read: longer) answer has to do with the structure of I-1631. The initiative would create a carbon fee, not a carbon tax (according to the state's constitution) and the difference matters.
Why? Because the initiative creates clear guidelines for how the money raised through the fee gets used. We're talking real money here, with an estimated $2.3 billion coming in the first five years alone.
What I-1631 gets right is that it uses the bulk of this money to accelerate the shift to a low-carbon economy – and do it right. The initiative creates a dedicated fund to invest in key areas of a just transition, including:
Clean energy and efficiency projects
Low-carbon transit initiatives
Carbon sequestration programs
Job-training programs for fossil fuel workers
Bill assistance for low-income families.
To put it another way, I-1631 isn't just about ending the fossil fuel economy that brought us climate change. It's about creating a clean energy future that will bring us a better and fairer future.
The initiative also puts 25 percent of funds to habitat and environmental restoration. Critically, it also directs 5 percent of the money raised to raise awareness and support communities – especially tribal communities – affected by rising seas, wildfires, and other climate impacts.
Who's in the Way?
Fossil fuel companies (no surprise), which has contributed nearly $22 million to the No campaign on its own, almost double the entire Yes campaign. You've seen the resulting fear-fear-fear playbook before.
Didn't Washington Try to Pass Carbon Pricing Already?
Yes. Twice.
In the most recent legislative session, state legislators tried (unsuccessfully) to bring a carbon pricing bill up for a vote.
The bigger deal was Initiative 732, which was on the ballot in November 2016 and lost 59-41 percent. There are two major differences between I-1631 (on the ballot this year) and last year's failed I-732.
The first is structure. Without getting too much into the weeds, I-732 was set up as a tax on carbon emissions. Anticipating the initiative might lead to higher fuel costs, the initiative's backers aimed to soften the blow by designing it to also lower the state's sales tax from 6.5 percent to 5.5 percent, increase low-income tax credits, and cut Washington's business and occupation tax to almost zero (0.001 percent).
The initiative's architects designed it to be revenue-neutral (that is, lead to little if any impact on the state's overall budget), claiming that the increase in carbon tax revenues would offset sales and business tax losses and even raise the state budget. But other analysts projected it would cut state revenues anywhere from $78—200 million each year.
Which leads to the other big difference between the two initiatives: equity and inclusion. Last year's I-732 campaign made only late and little efforts to bring voices from low-income and minority communities most affected by climate change into the process. Plus, the real threat of the initiative shrinking the state budget and shrinking services for communities who need them the most meant this was a hard No.
The result was a deeply divided green community, with many environmental justice and clean energy groups like Green for All and the Alliance for Jobs and Clean Energy opposing it. The overall message boiled down to "We've got to do this and cut carbon emissions, but do it right and in ways that work for everyone. This isn't the way to go."
So What's Next?
The I-1631 campaign listened and learned from the mistakes of 2016, building a broad coalition from the outset and designing the initiative specifically to help low-income families and communities on the frontlines of climate change. The result is an initiative that aims not just to stop the climate change we don't want, but help create the fairer economy we do.
In an October 9 poll, the Yes vote was leading, with 50 percent of respondents supporting the measure and 36 percent opposed (with 14 percent undecided). But a lot can happen in a month in politics. What comes next is up to Washington voters.
Why Is I-1631 Such a Big Deal?
Just to the north of Washington, the Canadian province of British Columbia introduced carbon pricing in 2008 – and instead of collapsing, the province's economy has grown faster than the rest of Canada's.
BC isn't alone. Alberta and Quebec have introduced carbon pricing plans and Canada's federal government will implement a national plan for all provinces without their own plan starting in 2019. Sweden has cut emissions by 25 percent while growing its GDP by 60 percent with a carbon tax in place.
But in the US, no state has any carbon fee plan like this. And fossil fuel companies would really, really, really like to keep it that way.
One reason that this matters is what we're now hearing from the world's top scientists at the Intergovernmental Panel on Climate Change (IPCC). Just last month, the IPCC released a report with the punchline that if we want to avert the worst of climate change, we have to limit global warming to about 1.5 degrees Celsius. And to do that, we have to cut global emissions by about 45 percent from 2010 levels by 2030. That's a big – but doable – ask.
Smart and fair carbon pricing plans like I-1631 are going to be a big part of how we do that. But in the US, someone has to go first. And once one state shows the rest of the country that we can put a price on carbon and do just fine economically, more and more Americans are going to want their state to follow suit.
The result could be a domino effect, with carbon pricing spreading to more and more states until these initiatives are as unusual and remarkable as, well, a trip to the DMV. And that's exactly what fossil fuel companies are scared of – and why they're pumping millions into the No campaign.
There's a lot on the line for all Americans in the November elections. But for Washington, there's even more. Watch what happens in the Northwest on November 6.
Do you know where you're voting on November 6? Find your polling place (or in some states, find how you can register to vote) by visiting the Earth for America campaign.
Sponsored by The Climate Reality Project, 750 9th St NW, Suite 520, Washington DC 20001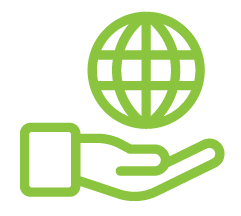 Before You Go
At Climate Reality, we work hard to create high-quality educational content like blogs, e-books, videos, and more to empower people all over the world to fight for climate solutions and stand together to drive the change we need. We are a nonprofit organization that believes there is hope in unity, and that together, we can build a safe, sustainable future.
But we can't do it without your help.
If you enjoyed what you've just read and would like to see more, please consider making a generous gift to support our ongoing work to fight climate denial and support solutions.