February 01, 2012 | 12:07 PM
Women in a warming world: Pioneers for change
Mindy Piuk, National Science Foundation
Antarctica is a place steeped in a rich history of adventure and discovery. Scientists who research here follow in the footsteps of early expedition leaders like Shackleton, and Scott and Amundsen, who braved the ice during the "Heroic Age of Exploration" to reach the South Pole 100 years ago.
But noticeably absent from this important period of Antarctica's history are the voices of women. For much of the 20th Century, polar conditions were viewed as much too harsh for female explorers and scientists. It wasn't until 1969, when the U.S. Navy reversed its policy banning women from Antarctica, that four women from Ohio State University were sent there to conduct research. You can read their story here.
Their pioneering spirit and grit is what's required today of all of us – and especially women – in the face of the climate crisis.
Making up the majority of the world's poor, women are uniquely impacted by climate change. Women in the developing world are most often responsible for food production and the collection of freshwater and firewood. They depend on various types of natural resources that are easily damaged by climate change, through extreme weather and sea level rise.
Rising sea levels in Bangladesh's Bay of Bengal, for example, are flushing harmfully brackish waters into nearby agricultural fields and wells, resulting in crop production losses and decreased freshwater availability for Bangladeshi women. With climate change, as more water from Antarctica's melting ice sheets flows to the sea, this problem is only expected to worsen.
© 2010 IRRI Images/Flickr cc by 2.0
But women aren't just impacted by climate change; they're also critical agents of change. As UNFCCC Executive Secretary Christiana Figueres explains: "We are 50% of the population around the world and we represent more than 50% of the solution." I think former Irish President Mary Robinson also articulates a critical point: "Women understand the inter-generational aspects of climate change and sustainable development. We women think in time horizons that span the lives of our children and grandchildren." And even beyond.
Around the world, women are hard at work making positive contributions to the climate movement. In rural Argentina, the country from which we embarked on this journey, women are speaking out against deforestation. In Malawi, through a microfinance initiative, they're lighting up their communities with clean, solar energy. And in India, women are bringing climate adaptation techniques to rural farms.
No matter where we live, what language we speak, or what skills we possess, we all have something important to contribute to this fight. Neuroscientist Jill-Bolte Taylor is a case in point. An expert in brain science, Dr. Taylor is taking part in our expedition to Antarctica because she is committed to applying what she knows about the human brain to help us understand the way people think about the climate crisis, so we can do a better job communicating both the challenge and the opportunity.
Climate change, as Dr. Taylor explains, is a uniquely difficult and overwhelming problem for the human psyche to face – especially if we perceive that we face it alone. We all know we must work to solve this problem by growing our global community of activists. Thank you for lending your pioneering spirit and voice to our important cause.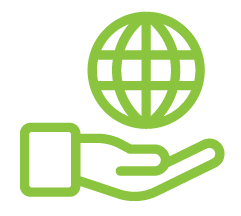 Before You Go
At Climate Reality, we work hard to create high-quality educational content like blogs, e-books, videos, and more to empower people all over the world to fight for climate solutions and stand together to drive the change we need. We are a nonprofit organization that believes there is hope in unity, and that together, we can build a safe, sustainable future.
But we can't do it without your help.
If you enjoyed what you've just read and would like to see more, please consider making a generous gift to support our ongoing work to fight climate denial and support solutions.