October 03, 2011 | 10:13 AM
'Yellowstone, coming home'... no more?
© 2010 Flickr/akasped cc by 2.0"
Like many foreigners who move to the U.S., I came to this country with my very own "America List": a list of quintessentially "American" things to do or see while I have the opportunity to live here. Over the years, I've enjoyed checking off many big and small items from that list with my friends (everything from making S'mores beside a campfire to watching Macy's Fourth of July fireworks in New York City), but one of the biggest items on my wish-list remains unfulfilled -- a visit to Yellowstone National Park.
So recently, my heart sank when I saw a new report by the Rocky Mountain Climate Organization and the Greater Yellowstone Coalition, titled "Greater Yellowstone in Peril: The Threats of Climate Disruption". As someone who has a deep and abiding love of the outdoors, and agrees with Ken Burns that national parks like Yellowstone are truly "America's Best Idea", I am dismayed that we're allowing one of America's most special spaces to suffer because of our inaction on climate change.
According to the report, the impacts of climate change are already visible: 2001-2010 was the hottest decade on record for the greater Yellowstone area, with temperatures averaging 1.4°F higher than the rest of the 20th century. Summers in the last decade were 2.3°F higher than 20th-century averages. There is reduced snowpack (the lowest since the 13th century), earlier spring snowmelt, and -- in some cases -- lower peak flows of streams and rivers. Recent years have been the driest in the area since 1895. The changes in temperature and rainfall have contributed to a range of problems like the destructive mountain pine beetle, higher mortality of Whitebark Pine, a change in vegetation from meadow grasslands to bare ground and shrubs, fewer fishing permits due to declines in fish numbers, and lower birth rates among grizzly bears and migratory elk.
This means that no matter when I make my pilgrimage to iconic Yellowstone, it will already be a different place than it was ten years ago. Another American icon, John Denver, once sang of Yellowstone, "Oh the beautiful way, the sweet coming home"... I imagine he'd be saddened today to know that home isn't the same place it once used to be.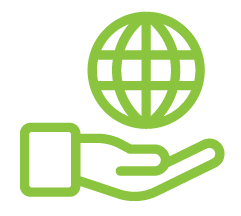 Before You Go
At Climate Reality, we work hard to create high-quality educational content like blogs, e-books, videos, and more to empower people all over the world to fight for climate solutions and stand together to drive the change we need. We are a nonprofit organization that believes there is hope in unity, and that together, we can build a safe, sustainable future.
But we can't do it without your help.
If you enjoyed what you've just read and would like to see more, please consider making a generous gift to support our ongoing work to fight climate denial and support solutions.