September 15, 2011 | 3:29 PM
You made today a success
In the months that went into planning 24 Hours of Reality, I saw firsthand the passion and energy of our Climate Presenters, staff and partners around the globe who are calling attention to the climate crisis and working to solve it.
Today, I was honored to see your passion and your energy. I can't thank you enough for making 24 Hours of Reality a global success.
By the time our chairman, former Vice President Al Gore finished his presentation, the 24 hour long event had 8.6 million views.
I am incredibly proud that so many people around the world participated, but it's also important to remember the individual actions it represents. There are countless stories of impressive grassroots mobilization. A company in Tel Aviv hosted a watch party at their headquarters. A group of graduate students in Athens, Georgia rented out a popular local movie theater. People across the world joined hands to say: Climate change is real, it's happening now and the time to act is now.
But this is just the beginning. There are important actions you can take today:
It is up to you to continue to stand up for reality and share the truth about the climate crisis. We will succeed because we must.
Posted by Maggie L. Fox, President & CEO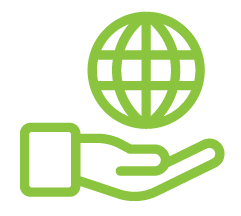 Before You Go
At Climate Reality, we work hard to create high-quality educational content like blogs, e-books, videos, and more to empower people all over the world to fight for climate solutions and stand together to drive the change we need. We are a nonprofit organization that believes there is hope in unity, and that together, we can build a safe, sustainable future.
But we can't do it without your help.
If you enjoyed what you've just read and would like to see more, please consider making a generous gift to support our ongoing work to fight climate denial and support solutions.