February 27, 2014 | 7:00 AM
Your Chance
The chance to make your voice heard. The chance to help shape the legacy we leave to our children.
Most people don't know that carbon pollution from power plants is entirely unregulated. It's unchecked and it's costing us dearly. Five years ago, the U.S. Congress had a historic opportunity to use market forces to limit carbon pollution, but after the legislation passed in the House of Representatives, it failed in the Senate.
Since then, we've continued to witness the growing damage caused by unmitigated carbon pollution. From a drought that covered 60 percent of our nation to a super storm that caused over $65 billion in damages; from wildfires spreading across the West to severe flooding in cities all across our country, we've seen how extreme weather events are made worse when we fail to act.
Today, we have the chance to make our collective voice heard and rein in unchecked carbon pollution. The Environmental Protection Agency is currently collecting public comments on their carbon pollution standards for new power plants. Join me and make sure the EPA knows we want strong carbon pollution regulations.
Not too many years from now, a new generation will look back at us in this hour of choice and ask one of two questions. Either they will ask, "What were you thinking? Why didn't you act when the evidence was so clear?" Or will they will ask, "How did you find the moral courage to rise up and solve a crisis that so many said was impossible?"
We must decide which of these questions we want to answer. And we must decide to answer now -- not in words, but in actions.
It's going to take all of us. So please join me in standing up for our children's future and support the EPA's groundbreaking new rule to limit carbon pollution from new power plants today.
I thank you -- and the next generation will thank you -- for taking this important step.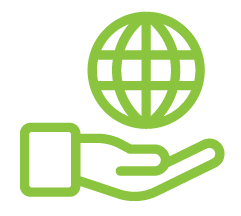 Before You Go
At Climate Reality, we work hard to create high-quality educational content like blogs, e-books, videos, and more to empower people all over the world to fight for climate solutions and stand together to drive the change we need. We are a nonprofit organization that believes there is hope in unity, and that together, we can build a safe, sustainable future.
But we can't do it without your help.
If you enjoyed what you've just read and would like to see more, please consider making a generous gift to support our ongoing work to fight climate denial and support solutions.