September 30, 2015 | 3:30 PM
The Alliance for Climate Protection®: Your Fall Guide to Climate Action
Talk about a message from on high. When Pope Francis visited the US last week and challenged Congress to face the moral threat of climate change today, his statements not only forced the issue into headlines and news reports across the nation, but also inspired many in the faith community and beyond to see the crisis in a new light and ask what they could do. The timing couldn't have been better. With the UN climate negotiations in Paris beginning this November, it's time to raise our voices so that world leaders hear our demands for a safer climate.
If you've ever wanted to take action on climate change when you could really make a difference, now is that time. The good news is that it's easy to do just that and there are ample opportunities to get involved over the next two months leading up to the UN climate talks.
It's time to get loud and get active. Here is your guide to just some of the opportunities for climate action this fall:
October 2: Know Tomorrow Day of Action

Know Tomorrow is a student-led campaign to raise awareness of climate change and amplify the voices of millennials speaking up for change. On this national day of action, college campuses across the country will host rallies to demand climate action from world leaders. Each event is unique, but all send the same message:
"We must stop treating the planet like there is NO tomorrow
 The time to act is NOW, not tomorrow.
 Let's KNOW tomorrow together!"
Click here to see if your campus is hosting a Know Tomorrow event or to support the movement.
October 14: People's Climate Movement National Day of Action (US)

The People's Climate Movement, formed in response to the successful People's Climate March last year, is calling for a national day of action on October 14. Communities all over the US are hosting their own events to support climate solutions together. If there isn't an event happening near you, create your own! Click here to learn how.  
November 13–14: 24 Hours of Reality and Live Earth: The World is Watching

The world will come together on November 13 for 24 Hours of Reality and Live Earth: The World is Watching, a global day of climate action and music, hosted by former US Vice President Al Gore. The event will be streamed live from cities around the world with stories of climate solutions in every sector and bringing millions together to send one message to world leaders: Take climate action now.
For updates, follow @ClimateReality on Twitter or like Climate Reality on Facebook.
November 28–29: People's Climate Movement Day of Action (Worldwide)

"The revolution starts here" Avaaz ED @Ricken_Patel on the People's #ClimateMarch that needs all of us on Nov 29! http://t.co/UrxZysnfzU …

— Avaaz (@Avaaz) July 31, 2015
Just before world leaders convene at the UN climate talks, citizens will unite for the largest day of climate action in history – a citizen march by millions in Paris and in cities around the world. This day of action will build momentum for a strong agreement at the UN climate talks, and show world leaders that the planet is united in calling for an end to the age of fossil fuels. This is our chance to establish our demands for a cleaner, safer world.
Join a march near you, or lead the movement and become a host!
Take the First Step

Climate change is one of the greatest challenges humanity has ever faced. But it's also a challenge we can overcome – if we work together. So stand up. Raise your voice. Join the movement. Take every opportunity to make world leaders listen.
Take the first step toward climate action and add your name to our petition urging world leaders to sign a strong agreement at the Paris climate talks. Demand a better, cleaner future. Demand climate action now.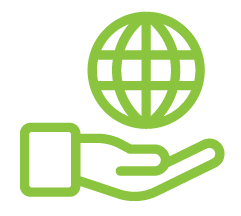 Before You Go
At Climate Reality, we work hard to create high-quality educational content like blogs, e-books, videos, and more to empower people all over the world to fight for climate solutions and stand together to drive the change we need. We are a nonprofit organization that believes there is hope in unity, and that together, we can build a safe, sustainable future.
But we can't do it without your help.
If you enjoyed what you've just read and would like to see more, please consider making a generous gift to support our ongoing work to fight climate denial and support solutions.