October 04, 2011 | 3:17 PM
Youth: Leading the way in solving a crisis
© 2011 350.org/Shadia Fayne Wood cc by 3.0
Who has the most at stake in the climate crisis? That's easy: Young people like me. And as 24 Hours of Reality draws to a close, we're proud and encouraged to see youth movements emerging all over the world to combat climate change.
In Australia, where the government is considering a price on carbon pollution,
members of the Australian Youth Climate Coalition are campaigning for greater action against climate change while urging young Australians to take part in Power Shift, a national youth climate conference to be held in Perth late this month. Nearly 67,000 members strong, the coalition seeks to build a "generation-wide movement to solve the climate crisis."
The Australians are not alone in their efforts. Around the globe, a youth climate action movement is building as young people bear witness to escalating patterns of extreme weather. From Nepalese Youth for Climate Action to the African Youth Initiative on Climate Change, a diverse group of young people is eagerly becoming involved in clean energy and climate action movements worldwide.
In Montreal last April, 3,700 students gathered for the Living Your Legacy Youth Summit, where they were encouraged to start their own climate action projects. The conference was powered by Youth Action Montreal, an organization co-founded by our own Peter Schiefke, who presented in Victoria, British Columbia during 24 Hours of Reality.
Here in the U.S., 50 youth-led organizations make up the Energy Action Coalition, the force behind the 2011 Power Shift conference in Washington, D.C. Since the first event in 2007, Power Shift conferences have been organized in three more countries including Australia, Canada and the U.K. At the summits, young activists are encouraged to assume a leadership role to launch campaigns in their own communities.
Let's applaud the initiative, passion and enthusiasm these young people are demonstrating as they work to solve the climate crisis. After all, our future depends on it.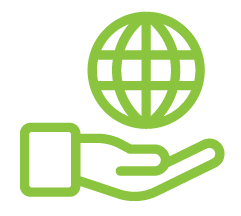 Before You Go
At Climate Reality, we work hard to create high-quality educational content like blogs, e-books, videos, and more to empower people all over the world to fight for climate solutions and stand together to drive the change we need. We are a nonprofit organization that believes there is hope in unity, and that together, we can build a safe, sustainable future.
But we can't do it without your help.
If you enjoyed what you've just read and would like to see more, please consider making a generous gift to support our ongoing work to fight climate denial and support solutions.