CLIMATE REALITY
LEADERS
IN FOCUS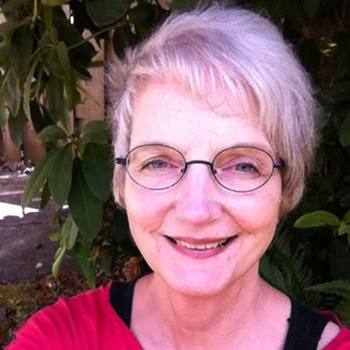 JANE STACKHOUSE

TRAINED: HOUSTON 2016

For over 20 years, Jane Stackhouse has worked as an instructional designer, presenter, and learning consultant for companies of all sizes. Along the way, she's become a firm believer in the idea that a just transition to clean energy will help not only help us become more resilient to climate change, but grow stronger and healthier communities.
Driven by this conviction, she's co-led the Climate Reality Project: Portland, OR Chapter in its work with the Renew Oregon coalition to push the landmark Clean Energy Jobs bill to limit and price carbon pollution through the Oregon legislature in 2018.
Thanks in part to the chapter's efforts – holding educational events, making 100 calls to state representatives, and personally lobbying lawmakers as part of Renew Oregon's historic lobby day – the bill advanced through both state House and Senate committees.
While the bill did not ultimately receive a floor vote, the pressure Jane helped bring led the state senate president and speaker of the house to agree to prioritize carbon pricing in the 2019 legislative session. Jane will be there again, working to ensure the bill passes with justice provisions protecting low-income families.