A LETTER FROM OUR
FOUNDER & CHAIRMAN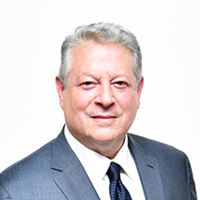 Dear Friends,
These are deeply uncertain times for all of us. We've witnessed an extraordinary year of climate progress led by activists demanding change across the world. Mother Nature spoke clearly with more extreme weather, capped by devastating wildfires in California and Australia. And then the coronavirus pandemic turned our world upside down.
We can't say with certainty what comes next. But we can say that the desire for change remains strong. It was there before COVID-19 struck, in the young voices filling the streets in the global climate strikes in 2019.  It was there before the murders of George Floyd, Ahmaud Arbery, and Breonna Taylor reignited outrage at the systemic racism unjustly affecting people of color every day. And it's there now, as people everywhere see millions unemployed, desperate, and demanding justice.
Our job is to seize this moment and empower people everywhere to take their future into their hands and together create a more just and sustainable world for us all.
With your support, in 2019, we trained over 4,500 new Climate Reality Leaders to lead this effort and help build momentum for a just transition from a global economy powered by dirty fossil fuels to clean, renewable energy. We've made the case and advanced other clean solutions such as regenerative farming, sustainable forestry, improved building efficiency, and more.  And with your support, we've worked to bring new voices and communities to our trainings and campaigns, building an inclusive movement to ensure the transition truly is a just one.
Thank you for your friendship and support. We have real work ahead of us to ensure this transition and all of our progress continues in this new world. Thanks to you, I know we will succeed.
Thank you,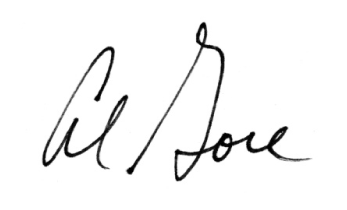 Al Gore
Founder & Chairman