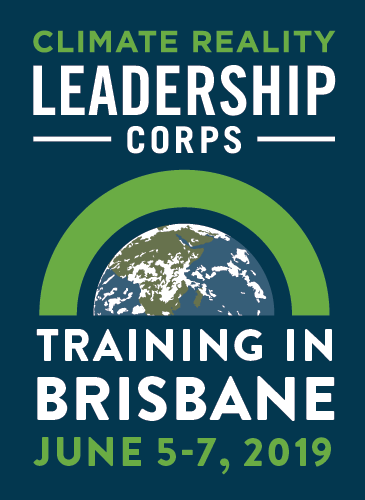 APPLY to the Climate Reality Leadership Corps
Brisbane Training!

The application period for the Brisbane training has ended.
ABOUT THE TRAINING
Click here for a one-pager with more details about the training in Brisbane.
The training will be held June 5-7 in Brisbane, Australia. To become a member of the Climate Reality Leadership Corps, you must apply and be accepted to attend one of our trainings with our chairman and founder, former US Vice President Al Gore.
Wherever You Are, There's a Training Right for You
Every Climate Reality Leadership Corps training is open to applicants worldwide and offers the chance to learn directly from Vice President Gore and a host of inspiring experts.
Each training also offers attendees the chance to hear from local activists and policymakers and learn more about the unique climate impacts, issues, and solutions in its host region.
Whichever training you attend, you'll walk away with a deeper understanding of the climate fight in the region and the tools, know-how, and network to make a difference.
2019 Training Themes
Brisbane Training
How the climate crisis is impacting Australia and the Asia-Pacific region.
The need for bold government action to help limit warming to 1.5 degrees.
How individuals and businesses can together create clean energy economies.
Click here to receive email reminders about our next training.
Please send any questions or concerns to training@climatereality.com.