INFORMATION ABOUT THE ATLANTA TRAINING
ABOUT

OVER THE COURSE OF THREE DAYS, PARTICIPANTS WILL:

Learn from our Founder and Chairman former US Vice President Al Gore, how to communicate the urgency of the climate crisis to people everywhere
Learn how to combine science and solutions to engage audiences
Learn to inspire others to take action
Hear from subject experts in such fields as strategic communications, climate science, and grassroots organizing
Network with global leaders and influencers
Information about the training venue and accommodations will be emailed to participants after they have been accepted to the training
There is no cost to attend the training. However, participants must pay for their own travel and accommodations.
Click here for a one-pager with more details about the training in Atlanta.
SPEAKERS

AL GORE
OUR CHAIRMAN & FOUNDER
Former Vice President Al Gore is co-founder and chairman of Generation Investment Management. He is a senior partner at Kleiner Perkins Caufield & Byers, and a member of Apple, Inc.'s board of directors. Gore spends the majority of his time as chairman of The Climate Reality Project, a non-profit organization he founded that is focused on solutions for the global climate crisis.
Gore was elected to the U.S. House of Representatives in 1976, 1978, 1980 and 1982 and to the U.S. Senate in 1984 and 1990. He was inaugurated as the 45th Vice President of the United States on January 20, 1993, and served eight years. 
He is the author of the bestsellers Earth in the Balance, An Inconvenient Truth, The Assault on Reason, Our Choice: A Plan to Solve the Climate Crisis, and most recently, The Future: Six Drivers of Global Change. He is the subject of an Oscar-winning documentary and was selected as the 2007 Nobel Peace Prize Laureate for "informing the world of the dangers posed by climate change."
Former Vice President Gore was born on March 31, 1948, and resides in Nashville, Tennessee.
KEN BERLIN
PRESIDENT AND CEO, THE CLIMATE REALITY PROJECT
Ken Berlin is the President and CEO of The Climate Reality Project. Ken has devoted his career to leadership on environment, energy and climate change issues. A trusted advisor to businesses, non-profits and federal and state governments, Ken has been recognized as one of the top climate change attorneys in the world and has extensive expertise on international environmental issues ranging from clean energy to biodiversity. Most recently, Ken chaired the Skadden Arps Environmental and Climate Change practices and served as the Executive Vice-President and General Counsel for the Coalition for Green Capital. He was also a leader in establishing the Climate Speakers Network. In 2012, Ken served as Chair of the Obama Energy and Environment Team.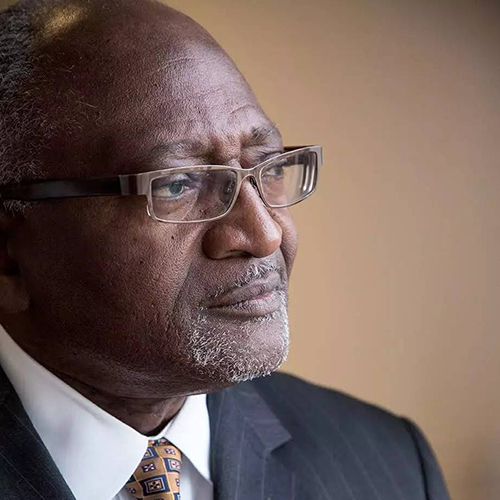 Robert D. Bullard
Professor of Urban Planning and Environmental Policy, Texas Southern University
Robert D. Bullard is a distinguished professor of urban planning and environmental policy at Texas Southern University in Houston. He is often called the "father of environmental justice." Dr. Bullard is co-founder of the HBCU Climate Change Consortium. He is the author of 18 books. His most recentincludeRace, Place and Environmental Justice After Hurricane Katrina(2009),Environmental Health and Racial Equity in the United States(2011), andThe Wrong Complexion for Protection: How the Government Response to Disaster Endangers African American Communities(2012). In 1990, he received the National Wildlife FederationConservation Achievement Award in Scienceforhis groundbreaking book,Dumping in Dixie. In 2008,Newsweeknamed him one of "13 Environmental Leaders of the Century." In 2013, the Sierra Club honored him with the John Muir Award,and in 2014 named its new Environmental Justice Award after Dr. Bullard.In 2015, the American Bar Association presented him with itsEnvironmental, Energy, andResources Stewardship Award.In 2017, the Children'sEnvironmental Health Network presented him with the Child Health Advocate Award. And in 2018,the Global Climate Change Summit named Professor Bullard one of 22 Climate Trailblazers.

CHECK BACK FREQUENTLY FOR UPDATED INFORMATION ABOUT THIS TRAINING