INFORMATION ABOUT THE BRISBANE TRAINING
ABOUT

OVER THE COURSE OF THREE DAYS, PARTICIPANTS WILL:

Learn from our Founder and Chairman former US Vice President Al Gore, how to communicate the urgency of the climate crisis to people everywhere
Learn how to combine science and solutions to engage audiences
Learn to inspire others to take action
Hear from subject experts in such fields as strategic communications, climate science, and grassroots organizing
Network with global leaders and influencers
Information about the training venue and accommodations will be emailed to participants after they have been accepted to the training
There is no cost to attend the training. However, participants must pay for their own travel and accommodations.
Click here for a one-pager with more details about the training in Brisbane.
SPEAKERS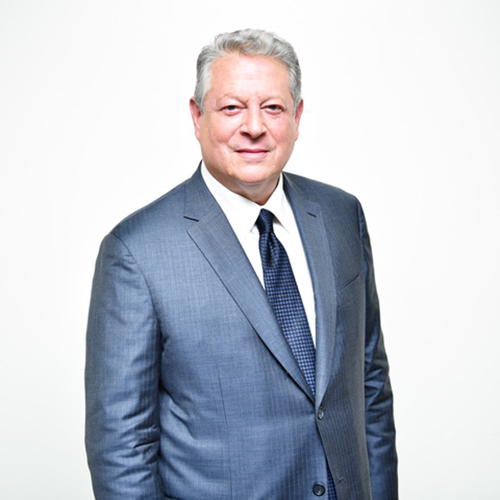 AL GORE
Founder and Chairman, The Climate Reality Project
Former US Vice President Al Gore is the cofounder and chairman of Generation Investment Management, and the founder and chairman of The Climate Reality Project, a nonprofit devoted to solving the climate crisis. He is also a senior partner at Kleiner Perkins Caufield & Byers and a member of Apple Inc.'s board of directors. Gore was elected to the US House of Representatives in 1976, 1978, 1980, and 1982 and to the US Senate in 1984 and 1990. He was inaugurated as the 45th vice president of the United States on January 20, 1993, and served eight years. He is the author of the #1 New York Times best-sellers "An Inconvenient Truth" and "The Assault on Reason," and the best-sellers "Earth in the Balance," "Our Choice: A Plan To Solve the Climate Crisis," "The Future: Six Drivers of Global Change," and most recently, The New York Times best-seller "An Inconvenient Sequel: Truth to Power." He is the subject of the documentary movie An Inconvenient Truth, which won two Oscars in 2006 – and a second documentary in 2017, An Inconvenient Sequel: Truth to Power. In 2007, Gore was awarded the Nobel Peace Prize, along with the Intergovernmental Panel on Climate Change, for "informing the world of the dangers posed by climate change."
KEN BERLIN
PRESIDENT AND CEO, THE CLIMATE REALITY PROJECT
Ken Berlin is the President and CEO of The Climate Reality Project. Ken has devoted his career to leadership on environment, energy and climate change issues. A trusted advisor to businesses, non-profits and federal and state governments, Ken has been recognized as one of the top climate change attorneys in the world and has extensive expertise on international environmental issues ranging from clean energy to biodiversity. Most recently, Ken chaired the Skadden Arps Environmental and Climate Change practices and served as the Executive Vice-President and General Counsel for the Coalition for Green Capital. He was also a leader in establishing the Climate Speakers Network. In 2012, Ken served as Chair of the Obama Energy and Environment Team.

CHECK BACK FREQUENTLY FOR UPDATED INFORMATION ABOUT THIS TRAINING