INFORMATION ABOUT THE LOS ANGELES TRAINING
ABOUT

OVER THE COURSE OF THREE DAYS, PARTICIPANTS WILL:

Learn from our Founder and Chairman former US Vice President Al Gore, how to communicate the urgency of the climate crisis to people everywhere
Learn how to combine science and solutions to engage audiences
Learn to inspire others to take action
Hear from subject experts in such fields as strategic communications, climate science, and grassroots organizing
Network with global leaders and influencers
Information about the training venue and accommodations will be emailed to participants after they have been accepted to the training
There is no cost to attend the training. However, participants must pay for their own travel and accommodations.
SPEAKERS

AL GORE
OUR CHAIRMAN & FOUNDER
Former Vice President Al Gore is co-founder and chairman of Generation Investment Management. He is a senior partner at Kleiner Perkins Caufield & Byers, and a member of Apple, Inc.'s board of directors. Gore spends the majority of his time as chairman of The Climate Reality Project, a non-profit organization he founded that is focused on solutions for the global climate crisis.
Gore was elected to the U.S. House of Representatives in 1976, 1978, 1980 and 1982 and to the U.S. Senate in 1984 and 1990. He was inaugurated as the 45th Vice President of the United States on January 20, 1993, and served eight years. 
He is the author of the bestsellers Earth in the Balance, An Inconvenient Truth, The Assault on Reason, Our Choice: A Plan to Solve the Climate Crisis, and most recently, The Future: Six Drivers of Global Change. He is the subject of an Oscar-winning documentary and was selected as the 2007 Nobel Peace Prize Laureate for "informing the world of the dangers posed by climate change."
Former Vice President Gore was born on March 31, 1948, and resides in Nashville, Tennessee.
KEN Berlin
PRESIDENT AND CEO, THE CLIMATE REALITY PROJECT
Ken Berlin is the President and CEO of The Climate Reality Project. Ken has devoted his career to leadership on environment, energy and climate change issues. A trusted advisor to businesses, non-profits and federal and state governments, Ken has been recognized as one of the top climate change attorneys in the world and has extensive expertise on international environmental issues ranging from clean energy to biodiversity. Most recently, Ken chaired the Skadden Arps Environmental and Climate Change practices and served as the Executive Vice-President and General Counsel for the Coalition for Green Capital. He was also a leader in establishing the Climate Speakers Network. In 2012, Ken served as Chair of the Obama Energy and Environment Team.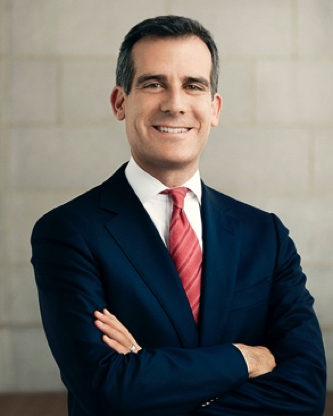 Mayor Eric Garcetti
PRESIDENT AND CEO, THE CLIMATE REALITY PROJECT
Eric Garcetti is a fourth-generation Angeleno and the 42nd Mayor of Los Angeles. Born and raised in the San Fernando Valley — the son of public servants and the grandson and great-grandson of immigrants from Mexico and Eastern Europe — Mayor Garcetti's life has been shaped by a deep commitment to the core values of justice, dignity, and equality for all people. Mayor Garcetti's government service began on the LA City Council, where he spent four terms as council president before being elected mayor in 2013 and winning re-election in 2017 by the widest margin in the history of Los Angeles. Beyond his time at City Hall, Mayor Garcetti has served his country as an intelligence officer in the United States Navy Reserve, and taught at the University of Southern California and Occidental College. The mayor received his BA and MA from Columbia University, and studied as a Rhodes Scholar at Oxford University and later at the London School of Economics. He is also a jazz pianist and photographer. Mayor Garcetti and his wife, First Lady Amy Elaine Wakeland, are the proud parents of a daughter, Maya, and have been foster parents for more than a decade.
Amanda Gorman
First Youth Poet Laureate of the United States of America
Amanda Gorman, a Los Angeles native, is called at 20-years-old "the next great figure of poetry in the US." In 2017, she made history by becoming the first-ever Youth Poet Laureate of the United States of America. In this role, Gorman has spoken at the Library of Congress, the United Nations x Mashable Social Good Summit, WE Day, and venues across the country. Prior to her national position, she served as the inaugural Youth Poet Laureate of LA and later the West. In these capacities, she met former First Lady Michelle Obama at the White House, conducted a library tour, and published The One for Whom Food Is Not Enough. She is founder and executive director of One Pen One Page, which promotes literacy through free creative writing programming for underserved youth. Gorman has been a HERlead Fellow in Washington, DC, and London, and a UN Youth Delegate in NYC. She's performed alongside Jennifer Aniston, Morgan Freeman, Lin-Manuel Miranda, and former Secretary of State Hillary Clinton. Featured in The New York Times, "Today," MTV, Teen Vogue, Seventeen, TIDAL, Essence's Woke 100 list, Time for Kids, Yahoo Style, the Google Assistant, and more, her work has appeared or is forthcoming in The New York Times, Wall Street Journal, The Washington Post, Glamour, The Boston Globe, the Huffington Post, and Elle UK. A recipient of awards from Scholastic Inc. and YoungArts and the OZY Genius Grant, Gorman is a Harvard junior in the top of her class. Recently named a 2018 Glamour College Women of the Year, she studies sociology and Spanish.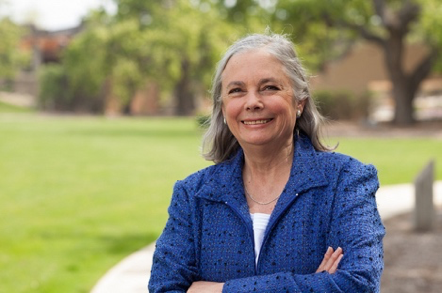 Fran Pavley
Former Senator, California State Senate
Fran Pavley served 29 years in elected office. Born and raised in Los Angeles, Pavley was elected the first mayor of Agoura Hills in 1982, and served 14 years in the California Assembly and the State Senate. Former State Senator Pavley authored landmark climate policies that have created a market for innovation and investment in clean energy and vehicles, which have helped clean up our air, grow the economy, and reduce greenhouse gas emissions. As chair of the Senate's Natural Resources and Water Committee, she was able to pass the state's first Sustainable Groundwater Management Act, promote policies to protect our ocean and watersheds, and adopt measures to create more sustainable local water supplies. Pavley worked on polices that reduced exposure to toxins, provided services for the developmentally disabled, and passed laws to protect children and women from abuse. Due to term limits in California, she is now an environmental consultant and continues to work on climate policies, clean energy, watershed health, and stormwater initiatives, as well as the proposed wildlife corridor in the Santa Monica Mountains. She is working as the environmental director for the USC Schwarzenegger Institute, and serves on several state and local advisory boards and committees.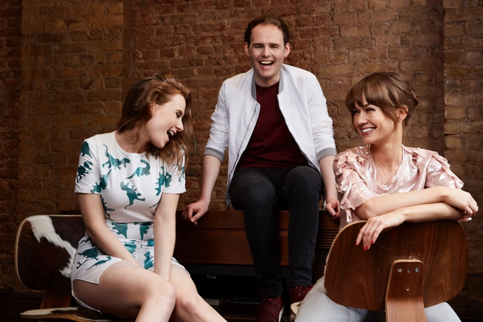 The Rua
Family Pop Rock Band
The Rua are Roseanna Brown (voice and guitar), Alanna Brown (piano and backing vocals), and Jonathan Brown (violin, guitar, vocals, and backing vocals). The band – two sisters and a brother – were brought up in Windsor, England, but have Irish blood flowing through their collective veins and can all remember late nights in the Emerald Isle when they were only allowed to stay up if they performed music or sang songs. Individually, they pursued classically trained musical educations – in piano, violin, and singing – and have theatrical backgrounds. Alanna has appeared in The Crown (TV series), Closer, Allied, and four Harry Potter movies. Roseanna has also appeared in three Harry Potter films as well as Snow White and The Huntsman and Thor, and Jonathan made an appearance in the final Harry Potter movie as well as Dark Shadows.
The Rua recently announced details of their new single on FOD Records, titled "All I Ever Wanted, co-penned by Justin Bright and produced at Ennio Morricone's Forum Studios in Rome by the legendary Bob Rose. The band's forthcoming, eponymous new album is due for release in September.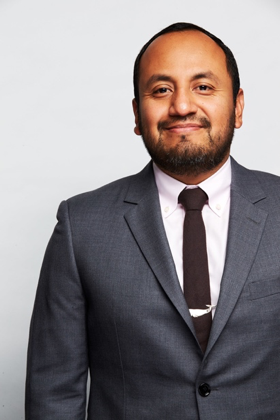 Alvaro S. Sanchez
Director, Environmental Equity, The Greenlining Institute
Alvaro S. Sanchez is an urban planner with extensive experience crafting, implementing, and evaluating strategies that leverage private and public investments to deliver community benefits to impacted communities. Alvaro is The Greenlining Institute's director of environmental equity. He leads a team that develops policies to improve public health, catalyze economic opportunity, and enrich environmental quality for low-income communities and communities of color by leveraging "green" dollars to address pollution, fight climate change, and help vulnerable communities adapt to a changing environment. Sanchez is the organizational lead overseeing the implementation of the Greenhouse Gas Reduction Fund, SB 535 (De Leon, 2012), and AB 1550 (Gomez, 2016). He also oversees Greenlining's work on Transformative Climate Communities, California's comprehensive and scalable approach to greenhouse gas reduction that advances local climate action in disadvantaged communities through an integrated, community-based approach. For over a decade, Sanchez has worked on economic development and land use issues throughout California as well as on leveraging stormwater and green infrastructure investments nationally to catalyze economic development in impacted communities.

CHECK BACK FREQUENTLY FOR UPDATED INFORMATION ABOUT THIS TRAINING