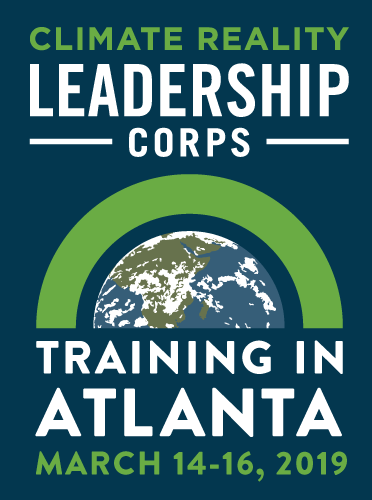 LOGISTICS INFORMATION FOR THE
CLIMATE REALITY LEADERSHIP CORPS
ATLANTA TRAINING

VENUE INFORMATION

We will be hosting the Climate Reality Leadership Corps training March 14-16 at the Georgia World Congress Center. Please note that our event will be located in Building B.
Address and telephone:
285 Andrew Young International Blvd NW
Atlanta, GA 30313
(404) 223-4000
Parking
Please park in the Red Deck upon arrival to the Georgia World Congress Center. The Red Deck connects to the event space via an inclement weather bridge. Click here for driving directions to the Red Deck.
Parking is $15 per day and you may pay using credit card or cash.
Transit
Please ride the Blue MARTA line to the Dome/GWCC/Philips Area/CNN Transit Station. Visit www.itsmarta.com/planatrip.aspx for details and to plan your trip.
First-time Bird Scooter riders are eligible for $5 in credits. Coupons can be found here or please use code EMERALD in the Bird Scooter app.
Taking a shared Lyft to the Georgia World Congress Center or Ebenezer Baptist Church? Please use code CLIMATEATL19 in the Lyft app for 25 percent (up to $5) off your ride. Coupons can be found here.
Venue Arrival
We recommend that you arrive through the lobby doors accessed on Andrew Young International Blvd NW.
If you are driving to the venue, enter into Google Maps "Red Deck, Andrew Young International Blvd NW Atlanta". Please park in the Red Deck, take the elevator to floor 8, and walk to the main lobby. Our registration is in the Thomas Murphy Ballroom Galleria.
If you are walking, enter into Google Maps "Georgia World Congress Center Building B", and enter in through the main lobby. Our registration is in the Thomas Murphy Ballroom Galleria.
HOTEL AND MEAL INFORMATION

With the training fast approaching, we encourage you to book accommodations as soon as you're able. Please note that Climate Reality is not responsible for booking or paying for the hotel accommodations of training participants.
Unfortunately, the organized conference room blocks are currently sold out, but there are many hotels located near the venue. Attendees have indicated they are staying at the following locations:
A complimentary vegetarian lunch and healthy snacks will be provided each day, and light food will be served at the evening reception on March 15. Vegan options will be available as well. You may also want to bring some snacks to stay fortified.
Unfortunately, we are not able to accommodate any food allergies or additional dietary restrictions. If necessary, we encourage you to pack and bring your own food that meets your specific needs.
REGISTRATION

Early Registration Check-In:
Wednesday, March 13, 4:00 PM – 7:00 PM
Thomas Murphy Galleria
Georgia World Congress Center, Building B
If you are not able to check-in on March 13, please come to our regular registration check-in.
Registration Check-In:
Thursday, March 14, 8:00 AM – 10:00 AM
Thomas Murphy Galleria
Georgia World Congress Center, Building B
Please bring photo identification to registration. If you forget to bring a photo ID, please proceed directly to the Troubleshooting Desk so that we can process your check-in as quickly as possible.
AGENDA

Please click here to see the detailed agenda.
WEDNESDAY, MARCH 13, 2019

4:00 PM – 7:00 PM
Early Registration Check-In
THURSDAY, MARCH 14, 2019

8:00 AM – 10:00 AM
Registration Check-In
10:00 AM – 10:05 AM
Welcome
10:05 AM – 10:10 AM
Opening Invocation
10:10 AM – 10:20 AM
Training Introduction
10:20 AM – 10:35 AM
Welcoming Remarks
10:35 AM – 11:00 AM
Getting To Know The Climate Reality Leadership Corps Program
11:00 AM – 11:45 AM
Stories From The Frontlines: The Climate Crisis, A Social Justice Crisis
11:45 AM – 12:45 PM
Lunch
12:45 PM – 3:15 PM
The Climate Crisis And Its Solutions
3:15 PM – 3:45 PM
Table Work- Formulating Questions
3:45 PM – 4:00 PM
Walk To Breakout Sessions
4:00 PM – 5:00 PM
Issue Focus Breakout Sessions
5:00 PM – 7:00 PM
Evening Break (Dinner on Your Own)
7:00 PM – 8:30 PM
A Moral Call to Action on the Climate Crisis (Optional)
Ebenezer Baptist Church
101 Jackson Street, NE
Atlanta, GA 30312
FRIDAY, MARCH 15, 2019

8:30 AM – 8:35 AM
Welcome And Housekeeping
8:35 AM – 8:45 AM
Intention Setting
8:45 AM – 9:45 AM
Communicating Climate: Strategies For Success
9:45 AM – 10:00 AM
Morning Break
10:00 AM – 11:45 AM
The Climate Crisis And Its Solutions: Question And Answer Session
11:45 AM – 1:00 PM
Industry Networking Lunch
1:00 AM – 1:15 PM
Keynote Session
1:15 PM – 1:30 PM
Walk To Breakout Session
1:30 PM – 2:30 PM
Skill-Building Breakout Session One
2:30 PM – 2:45 PM
Walk To Breakout Session
2:45 PM – 3:45 PM
Skill-building Breakout Session Two
3:45 PM – 4:15 PM
Break/Walk To General Session
4:15 PM – 5:00 PM
Fusion Politics
5:00 PM – 5:45 PM
A Just Energy Transition In The Southeast
5:45 PM – 7:30 PM
Group Reception And Partner Fair
SATURDAY, MARCH 16, 2019

8:30 AM – 8:35 AM
Welcome And Housekeeping
8:35 AM – 10:00 AM
Morning Of Action
10:00 AM – 10:15 AM
Group Picture
10:15 AM – 10:30 AM
Morning Break
10:30 AM – 11:00 AM
Truth In 10
11:00 AM – 11:45 AM
Climate Reality's Strategy In A Changing Political Landscape
11:45 AM – 12:15 PM
What's Next: Take Action And Create Change
12:15 PM – 1:30 PM
Partner Planning Lunch
1:30 PM – 2:15 PM
Ensuring Climate Equity
2:15 PM – 2:55 PM
Climate Reality Leaders: Who We Are
2:55 PM – 3:05 PM
Commencement
3:05 PM – 3:30 PM
Closing Remarks And Green Ring Award Presentation
A MORAL CALL TO ACTION ON THE CLIMATE CRISIS

Join us for an interfaith mass meeting to explore how diverse faith traditions and common values compel us to respond to the climate crisis and inspire us to act for a more just and sustainable world.
In the tradition of the mass meetings of the Civil Rights Movement, Former Vice President Al Gore and Bishop William J. Barber II will join local faith leaders to gather inspiration from religious texts, bear witness to the injustice of the climate crisis by listening to stories of impacted communities, and rededicate our communities to bold and transformative action.
* This is an optional event for training attendees, so please click here if you would like to attend this evening event.*
Please note that RSVP does not guarantee you a seat. Seating is first come, first served. The event will also be livestreamed on Climate Reality Project social media channels.
Location
Ebenezer Baptist Church
101 Jackson Street, NE
Atlanta, GA 30312
Schedule
This optional evening event will also be open to the public.
The daily training programming will end at 5 PM on March 14, giving you time to eat dinner on your own and travel to the interfaith mass meeting location, Ebenezer Baptist Church.
Transportation
If you plan to attend, please be sure to eat dinner on your own, and note that there are not many dining options around Ebenezer Baptist Church.
Climate Reality will provide limited bus transport from the Georgia World Congress Center to Ebenezer Baptist Church. Buses depart at 6:15 PM in front of Building B, outside of the Thomas Murphy Ballroom on the main lobby level.   
You may also find your own mode of transportation to Ebenezer Baptist Church. If you choose to take a Lyft, you may use the code CLIMATEATL19 to get 25% off your ride. You may also take the Blue MARTA line from the Dome/GWCC/Philips Area/CNN Transit Station to the King Memorial Transit Station. This includes two ten minute walks from venues to stations. Please visit www.itsmarta.com/planatrip.aspx for details and to plan your trip.
Parking
Please park in the National Park Service lot located on John Welsey Dobbs between Boulevard NE and Jackson Street. Parking is free.
TRAINING SPEAKERS
Additional information forthcoming.
AL GORE
OUR CHAIRMAN & FOUNDER
Former Vice President Al Gore is co-founder and chairman of Generation Investment Management. He is a senior partner at Kleiner Perkins Caufield & Byers, and a member of Apple, Inc.'s board of directors. Gore spends the majority of his time as chairman of The Climate Reality Project, a non-profit organization he founded that is focused on solutions for the global climate crisis.
Gore was elected to the U.S. House of Representatives in 1976, 1978, 1980 and 1982 and to the U.S. Senate in 1984 and 1990. He was inaugurated as the 45th Vice President of the United States on January 20, 1993, and served eight years. 
He is the author of the bestsellers Earth in the Balance, An Inconvenient Truth, The Assault on Reason, Our Choice: A Plan to Solve the Climate Crisis, and most recently, The Future: Six Drivers of Global Change. He is the subject of an Oscar-winning documentary and was selected as the 2007 Nobel Peace Prize Laureate for "informing the world of the dangers posed by climate change."
Former Vice President Gore was born on March 31, 1948, and resides in Nashville, Tennessee.
KEN BERLIN
PRESIDENT AND CEO, THE CLIMATE REALITY PROJECT
Ken Berlin is the President and CEO of The Climate Reality Project. Ken has devoted his career to leadership on environment, energy and climate change issues. A trusted advisor to businesses, non-profits and federal and state governments, Ken has been recognized as one of the top climate change attorneys in the world and has extensive expertise on international environmental issues ranging from clean energy to biodiversity. Most recently, Ken chaired the Skadden Arps Environmental and Climate Change practices and served as the Executive Vice-President and General Counsel for the Coalition for Green Capital. He was also a leader in establishing the Climate Speakers Network. In 2012, Ken served as Chair of the Obama Energy and Environment Team.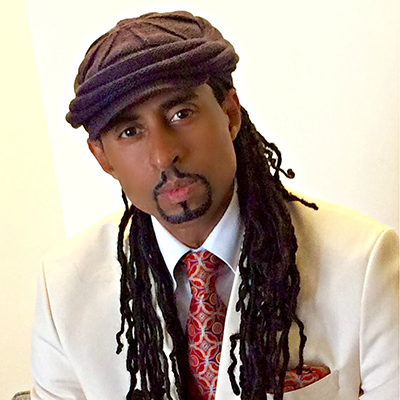 Dr. Mustafa Santiago Ali
Vice President for Environmental Justice, Climate and Community Revitalization, National Wildlife Federation
Mustafa Santiago Ali a nationally-recognized leader on environmental justice and climate policy. His work has been grounded in the 17 principles of the environmental justice movement. The first principle affirms the sacredness of Mother Earth, ecological unity, and the interdependence of all species, and the right to be free from ecological destruction. Ali recently served as senior vice president of climate, environmental justice, and community revitalization for the Hip Hop Caucus and as senior adviser at the Environmental Protection Agency where he helped found and lead the Office of Environmental Justice during his 24 years with the agency, and he led the 17-agency Interagency Working Group (IWG) on environmental justice, which took a holistic approach to addressing the impacts and opportunities many communities across our country face on a daily basis. Ali also served as a Brookings Institute Congressional Fellow for former Congressman John Conyers, which provided him with a unique perspective on how to integrate and strengthen the needs of vulnerable communities through our legislative process.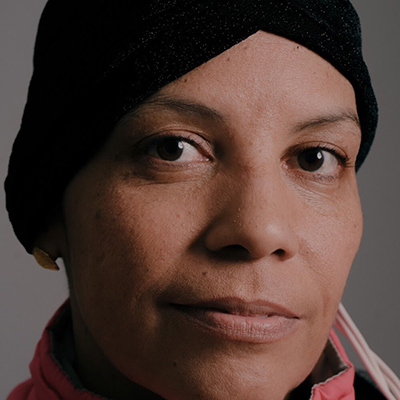 Danielle Bailey-Lash
Impacted Community Member, Belews Creek, North Carolina
Danielle Bailey-Lash has lived near Duke Energy's Belews Creek steam station since she was a child. It wasn't until 2010 when she was diagnosed with brain cancer that she became aware of the impacts of coal ash on cancer rates. At the suggestion of a childhood friend, she began regularly attending Appalachian Voices meetings and soon became a "hometown activist." She has been featured in local media, Newsweek, a CNN interview with Dr. Sanjay Gupta, and in the documentary At What Cost.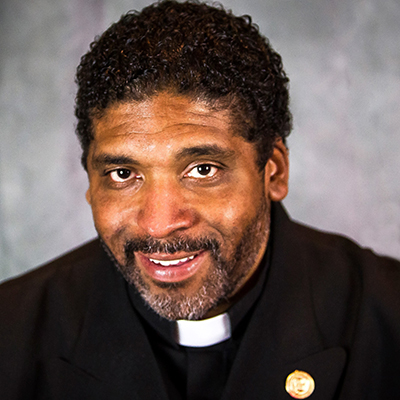 Bishop William J. Barber II
President, Repairers of the Breach and Co-Chair, Poor People's Campaign: A National Call for Moral Revival
William J. Barber II is the pastor of Greenleaf Christian Church in Goldsboro, North Carolina; founder, president, and senior lecturer of Repairers of the Breach; and past president of the North Carolina conference of the NAACP (2005–2017). In North Carolina, he led Moral Mondays rallies and associated actions, resulting in successful legal challenges to state voter suppression and racial gerrymandering. In 2017, he and colleagues launched a revival of the 1968 Poor People's Campaign, spearheaded by Dr. Martin Luther King, Jr. and others. Bishop Barber received a B.A. from North Carolina Central University, an M.Div. from Duke University, and a D.Min. from Drew University. He has received seven honorary doctorates and is a distinguished visiting professor at Union Theological Seminary, and the visiting social justice chair at St. John's University. Barber co-authored several books, most recently Revive Us Again: Vision and Action in Moral Organizing (2018), and is a contributing op-ed writer to several national publications. He is a 2018 MacArthur Fellow, 2018 Tar Heel of the Year recipient, and an Auburn Seminary Senior Fellow. Since 2005, Barber has been a member of the national board of the NAACP.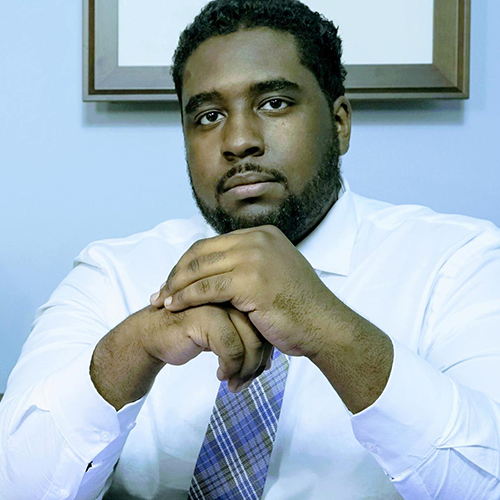 William J. Barber III
Strategic Partnerships Associate, The Climate Reality Project
William J. Barber III is the strategic partnerships associate at The Climate Reality Project. William is a graduate of the University of North Carolina at Chapel Hill School of Law where he earned his juris doctorate. William is heavily interested in environmental policy, having completed work with several environmental advocacy groups, including the UNC Law Center for Climate, Energy, Environment, and Economics; Clean Water for North Carolina; and Clean Energy Works. William currently serves as a member of the North Carolina Department of Environmental Quality Secretary's Environmental Justice and Equity Advisory Board, as well as co-chair for the North Carolina Poor People's Ecological Devastation Campaign committee. William has several years of experience in grassroots and community organizing, working as a field secretary for the North Carolina NAACP for two years and serving as one of a three-member leadership team for Moral Freedom Summer, a long-term voter mobilization campaign spearheaded by the North Carolina NAACP. William attended North Carolina Central University, where he completed an undergraduate degree in environmental physics. He is interested in the renewable energy field, specifically in initiatives that are being taken to promote opportunity for low-income communities and communities of color.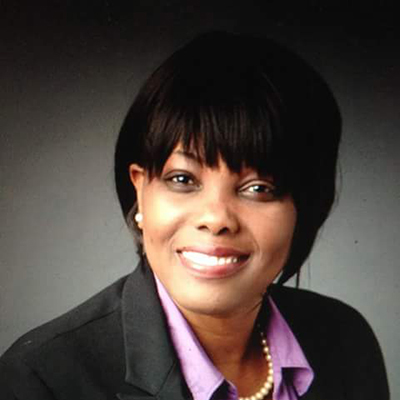 Andrise Bass
Climate Reality Leader trained in San Francisco, 2012 and CEO, PRIS Consulting, LLC.
Andrise Bass, BSCJ, MBA, Ph.D., is a transformational strategist consultant, social entrepreneur, and CEO at P.R.I.S Consulting, LLC. She is the vice chair of the NGO Committee on Sustainable Development - NY,  president of Mobilization for Social Development and Climate Change, vice president of ASPAFRIQUE-JICS, and founder and president of Humanitarian Focus Foundation. Andrise is continuously working to support education, women empowerment, poverty alleviation, human rights, and sustainability development. She believes when you average your choices and behavior around the impacts of living your life, you immediately see the connection between how everything is affected by our action and inaction.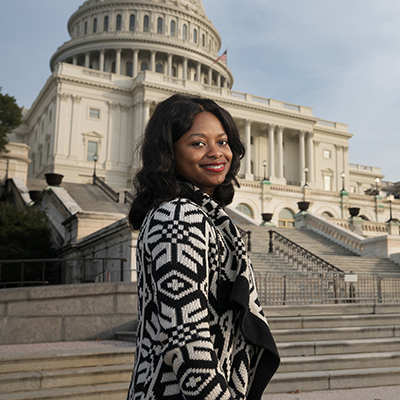 Amber Bell
Program Director, Southwest Georgia Project
Amber Bell is the program director for the Southwest Georgia Project (SWGP). Amber is a graduate of Armstrong Atlantic State University and Jiann Ping Hsu College of Public Health at Georgia Southern University, where she received a masters in public health. While at Georgia Southern, Amber served as a research assistant and project coordinator of the CHANGES Project for the Rural Health Research Institute. In 2013, Amber joined the SWGP team as a project coordinator, and was selected as a 2015-2016 Maya Wiley Fellow. The Maya Wiley Fellowship program celebrates and supports grassroots leaders seeking to achieve racial equity through structurally transformative policy strategies and campaigns. Amber was also an inaugural fellow in the Food Policy Leadership Institute at the George Washington University in 2017.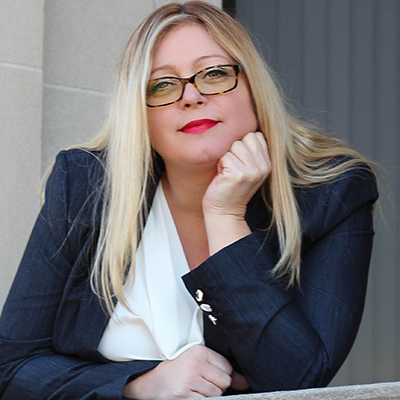 Kimberly Bizon
Climate Reality Leader trained in Johannesburg in 2014, and 2018 Candidate, US House of Representatives
Kimberly Bizon has been a Climate Realty Leader since 2014. She is a community leader in her hometown of Lexington, Michigan . Her focus has always been the environment, clean water, clean air, and combating climate change. Kimberly recently ran in the mid-term 2018 election for a US House of Representatives seat. On the campaign trail, she talked about climate change and green solutions that are needed to move the needle for a cleaner planet and brighter future for our children. Her career is as a digital marketing director, and she creates many creative online campaigns. Kimberly represents hope for our future– she will not stop having conversations and pushing agendas that work for people and the environment on all levels of policy and politics, small or large.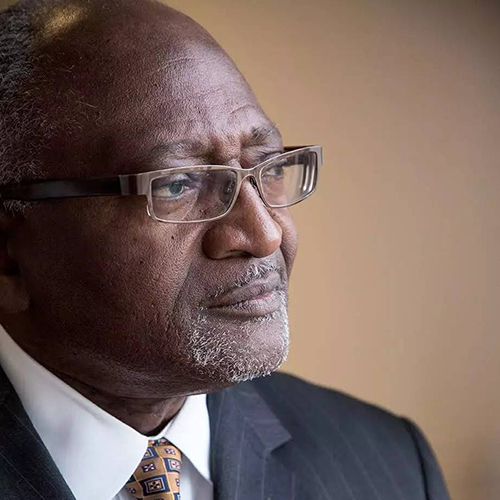 Dr. Robert Bullard
Professor of Urban Planning and Environmental Policy, Texas Southern University
Robert D. Bullard is a distinguished professor of urban planning and environmental policy at Texas Southern University in Houston. He is often called the "father of environmental justice." Dr. Bullard is co-founder of the HBCU Climate Change Consortium. He is the author of 18 books. His most recentincludeRace, Place and Environmental Justice After Hurricane Katrina(2009),Environmental Health and Racial Equity in the United States(2011), andThe Wrong Complexion for Protection: How the Government Response to Disaster Endangers African American Communities(2012). In 1990, he received the National Wildlife FederationConservation Achievement Award in Scienceforhis groundbreaking book,Dumping in Dixie. In 2008,Newsweeknamed him one of "13 Environmental Leaders of the Century." In 2013, the Sierra Club honored him with the John Muir Award,and in 2014 named its new Environmental Justice Award after Dr. Bullard.In 2015, the American Bar Association presented him with itsEnvironmental, Energy, andResources Stewardship Award.In 2017, the Children'sEnvironmental Health Network presented him with the Child Health Advocate Award. And in 2018,the Global Climate Change Summit named Professor Bullard one of 22 Climate Trailblazers.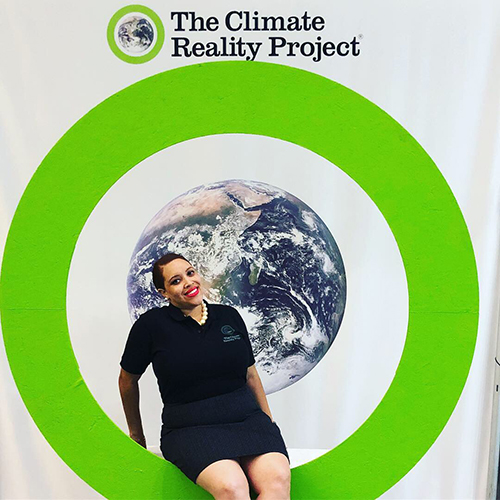 Alaura Carter
Grassroots Program Coordinator
Alaura Carter is a Washington, DC, native who believes you should "warm her heart not her planet." She graduated from Florida A&M University with a bachelor's in public relations and a minor in environmental science. She believes in the education and outsourcing of environmental ideas, issues, and solutions. Alaura has had the opportunity to work for several nonprofits in environmental advocacy, communications and educational roles. Her interest in the natural wonders of the planet developed into a strong passion for environmental justice and climate change education. When not trying to be Captain Planet, she enjoys shopping, live music, watching court shows, and learning more about earth science.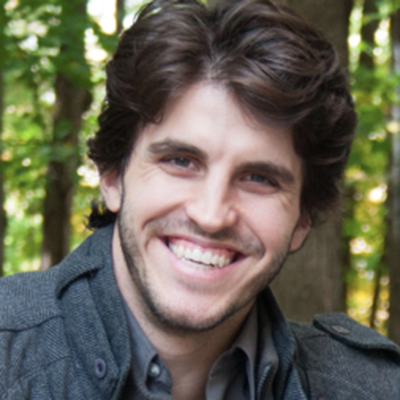 Matthew Chapman
National Campaign Coordinator, The Climate Reality Project Canada
Matthew joined the The Climate Reality Project Canada team as national campaign coordinator in April 2016 and helped launch the ClimateHub.ca initiative later that year. His experience in the fields of fine arts, education, and international business have shaped his understanding of the challenges and opportunities our society and civilization face. He is passionate about making sure Canada lives up to its renewable potential and begins an inclusive transition towards a healthier, more efficient, and more-sustainable future.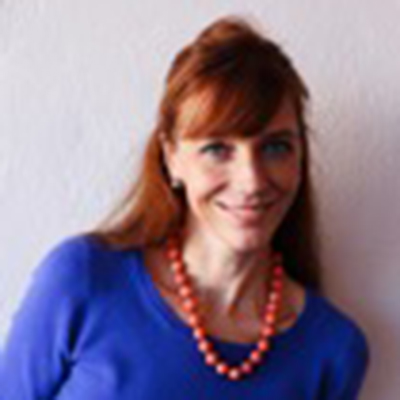 Dr. Kim Cobb
Georgia Power Chair and Professor, Earth and Atmospheric Sciences; Georgia Institute of Technology
Dr. Kim Cobb's research uses corals and cave stalagmites to probe the mechanisms of past, present, and future climate change. She received her bachelor's degree from Yale University in 1996, and her PhD in oceanography from the Scripps Institute of Oceanography in 2002. Dr. Cobb spent two years at California Institute of Technology in the Department of Geological and Planetary Sciences before joining the faculty at Georgia Institute of Technology in 2004. She has sailed on multiple oceanographic cruises to the deep tropics and led caving expeditions to the rainforests of Borneo in support of her research. Kim has received numerous awards for her research, most notably a NSF CAREER Award in 2007, and a Presidential Early Career Award for Scientists and Engineers in 2008. She is an editor for geophysical research letters, sits on the international CLIVAR Pacific Panel, co-chairs the US-CLIVAR working group on "Water Isotopes in the Climate System," and is a lead author for the Intergovernmental Panel on Climate Change (IPCC) Sixth Assessment Report. As a mother to four, Kim is a strong advocate for women in science, and champions diversity and inclusion in all that she does. She is also devoted to the clear and frequent communication of climate change to the public through speaking engagements and social media.
Stacie Paxton Cobos
Vice President for Communications and Marketing, The Climate Reality Project
Stacie Paxton Cobos is senior vice president for communications and marketing at The Climate Reality Project, where she oversees all communications, creative content, and marketing for the organization. Prior to joining Climate Reality, she was senior vice president at Hill+Knowlton strategies, an international public relations firm, where she managed multifaceted communications campaigns, including earned and social media, content creation, and advertising for nonprofits, corporations, and trade associations. A veteran campaign strategist and spokeswoman, Stacie served as national press secretary at the Democratic National Committee from 2006–2009. She managed communications on three presidential campaigns and spent six years on Capitol Hill as a spokeswoman and senior adviser to members of Congress. Stacie's experience also includes several years at CNN, where she oversaw publicity for the network's anchors and programming. She is a graduate of the University of California, Santa Barbara.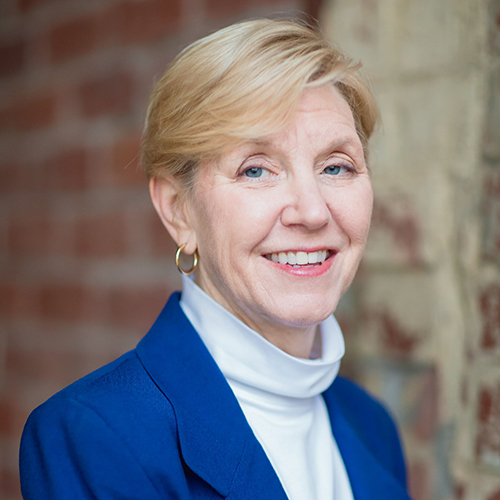 Katherine Cummings
Board Member and Founding President Fall-line Alliance for a Clean Environment
Katherine Cummings is a nonprofit leader in the rural health care, environmental and energy policies, historic properties, and outdoor recreation fields. She worked in marketing and journalism before becoming the executive director of the Georgia Rural Health Association (GRHA), the country's first state rural health advocacy organization. In early 2008, following the announcement of a proposed coal plant for rural Georgia, Katherine helped organize a grassroots organization of local citizens to protect the health, natural resources, and economy of their community, forming the Fall-line Alliance for a Clean Environment (FACE). In August 2010, Katherine became a full-time environmental advocate. She resigned from GRHA to serve as FACE's executive director. She remained there until defeating the coal plant no longer required full-time staffing. After moving to Atlanta to advocate for aging Georgians, she decided to step back from full-time work in mid-2018. Ms. Cummings will be available to nonprofits as a consultant this summer. Katherine has an MA in American history, concentrating in women's studies from Oregon State University. She has a BS in political science with minors in french and history from Guilford College. Her blog is ruralandprogressive.org. She has two daughters and three grandchildren.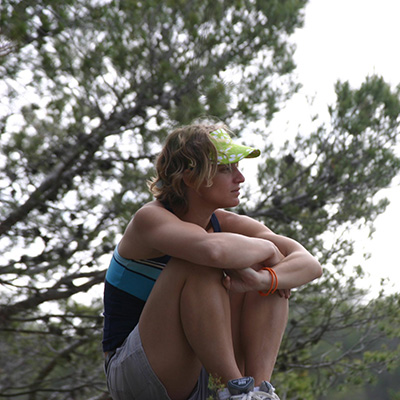 Megan Desrosiers
Founding President and CEO, One Hundred Miles
Megan Desrosiers is the founding president and CEO of One Hundred Miles, Georgia's coastal advocacy organization. She spends her time working in local communities, on regional collaboration projects, and lobbying in Atlanta. Megan also serves on the leadership team of the Georgia Water Coalition and on an advisory board of local experts for SeaLevelRise.org. Megan has worked through the years to help start-up organizations form and become sustainable coastal advocacy partners in Georgia and South Carolina. In addition to forming One Hundred Miles, she worked with a team to start GrowFood Carolina, South Carolina's first local food hub, and collaborated with a group of diverse leaders to initiate Charleston County's Greenbelt Program. Megan has also served on the founding boards of the South Carolina Outdoor Education Program (SCOEP) and Charleston Moves, a bicycle/pedestrian advocacy organization. Megan is a graduate of Allegheny College and Brown University. Since finishing her degrees, Megan has attended multiple training programs in business development, non-profit leadership, and public speaking, including professional development programs at the Harvard Business School, Institute for Conservation Leadership, and the Buckley School for Public Speaking.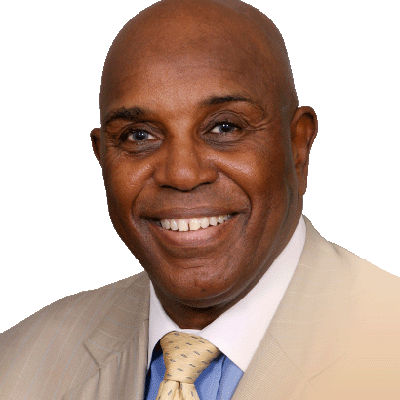 Rev. Dr. Gerald L. Durley
Board Chair, Interfaith Power & Light 
Reverend Dr. Durley is the former pastor of the historic Providence Missionary Baptist Church of Atlanta, where he served for nearly 25 years. While serving as pastor, he became intensely involved in the climate change, global warming, and environmental justice movement. As a chair of the board of Interfaith Power & Light, Reverend Dr. Durley now combines the disciplines of faith and science with the lessons learned as a civil and human rights advocate in the 1960s. Durley holds a degree in psychology from Tennessee State University, where he became a student leader in the civil rights movement. He also holds an MS degree in community mental health/psychology from Northern Illinois University. Rev. Durley's previous roles include executive director of the Head Start Program for Fulton and Douglas Counties, director of the Health Promotion Resource Center at the Morehouse School of Medicine, and founder of Perspectives, International, a consortium of historically black colleges and universities. Reverend Durley has received many honors and awards, including the White House Champion of Change Award. In 2011, Rev. Durley was inducted into the International Civil Rights Walk of Fame for his contributions during the civil rights movement of the 1960s.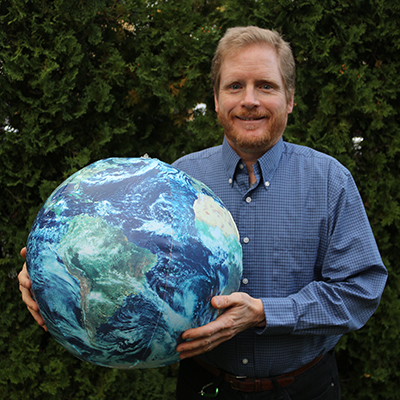 Brian Ettling
Climate Reality Leader trained in San Francisco, 2012
Brian Ettling was originally trained as a Climate Reality Leader in San Francisco in 2012. Since then, he has served as a mentor at six Climate Reality trainings. He has given over 200 climate change presentations in ten US states, Washington DC, and Ottawa, Canada. He is originally from St. Louis, Missouri, where he co-founded the St. Louis Climate Reality Meet-Up group in 2011. Brian and his wife Tanya moved to Portland, Oregon in 2017, where he currently serves as the program director for the The Climate Reality Project: Portland, OR Chapter and as a volunteer for Renew Oregon. For 25 years, he was a seasonal park ranger at Crater Lake National Park, Oregon and Everglades National Park, Florida. Since 2012, Brian also volunteers with the Citizens' Climate Lobby. From 2011-2017, Brian was active in Toastmasters International, reaching the level of advanced communicator bronze.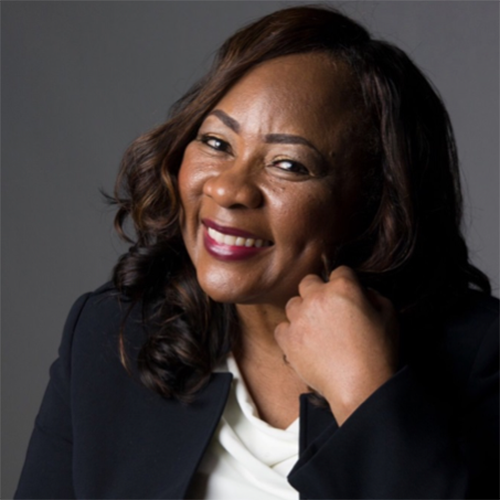 Catherine Coleman Flowers
Rural Development Manager, Equal Justice Initiative; and Board Member, The Climate Reality Project
Catherine Coleman Flowers is the rural development manager for the Equal Justice Initiative, and the founder of the Alabama Center for Rural Enterprise (ACRE). ACRE seeks to address the root causes of rural poverty. In addition, she is Duke University's Franklin Humanities Institute Practitioner in Residence. Her goal is to address the lack of sanitation in many parts of rural American that rival conditions found in the developing world. She has characterized this as "America's dirty secret." Flowers hopes to shepherd a paradigm shift toward sustainability and resiliency in rural communities by inspiring the development of climate-friendly onsite wastewater technology using renewable energy. She was the co-author of a study that found tropical parasites, including hookworm, in participants in Lowndes County, Alabama. She represented the Center for Earth Ethics in Paris as an official observer at COP 21. In 2017, Flowers invited UN Special Rapporteur on Extreme Poverty Philip Alston to Alabama. Alston characterized what he saw as "uncommon in the first world." Later, Flowers and her work was featured on PBS NewsHour. Flowers' goal is to create a sustainable world that will benefit seven generations to come.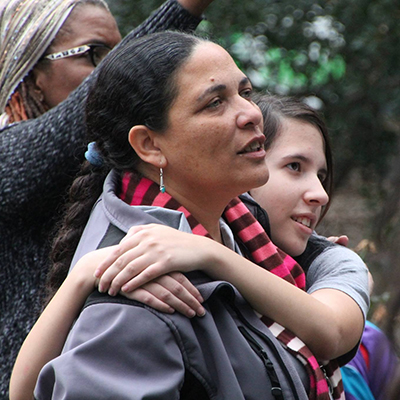 Cherri Foytlin
Gulf Coast Campaigner, Indigenous Environmental Network
Cherri Foytlin is an indigenous organizer, writer, speaker, and mother of six who lives in southwest Louisiana. She is the author of "Spill It! The Truth About the Deep Water Horizon Oil Rig Explosion," as well as a regular contributor to Bridgethegulfproject.org and other digital platforms. In the Spring of 2011 she walked to Washington DC from New Orleans (1,243 miles), to educate and call for action regarding the BP Deepwater Drilling Disaster. More recently, as a founder of L'eau Est La Vie (Water is Life) Camp she has helped to lead an inspiring direct action campaign to stop the Bayou Bridge Pipeline. She is also the executive director of Louisiana Rise, an organization dedicated to a just transition for local Louisiana communities, and an active advisory member for Another Gulf is Possible and The National Poor People's Campaign.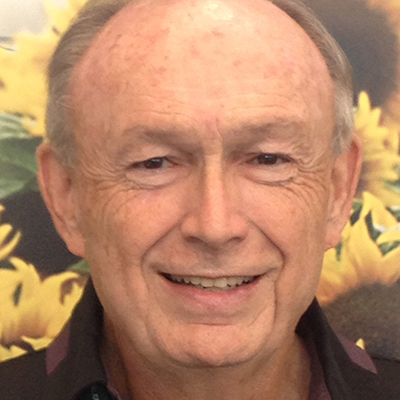 Don Francis
Executive Director, Partnership for Clean Transportation, Inc. and Coordinator, Clean Cities-Georgia
Don Francis has 50 years' experience in automotive engineering, sales, and marketing. He was employed by Georgia Power for 31 years. For 13 years, he was assigned to the company's electric transportation program. Prior to the electric transportation program, Don worked for 15 years in fleet services at Georgia Power and 10 years with General Motors. He is a member of the Society of Automotive Engineers and received a bachelor's degree in mechanical engineering from General Motors Institute.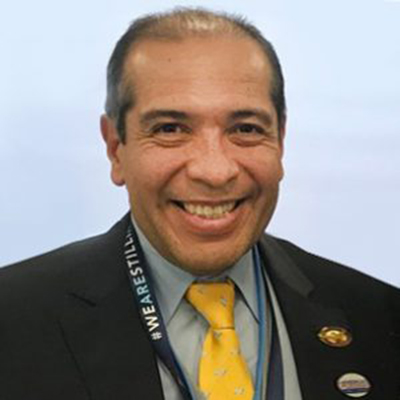 Dr. Jairo Garcia
Climate Reality Leader trained in Los Angeles, 2018 and Chief Executive Director, Urban Climate Nexus
Dr. Jairo Garcia is an expert in urban sustainability, climate change, and renewables. As the former director of climate policies and renewables with the City of Atlanta, Dr. Garcia wrote the first citywide sustainability report and the first climate action plan. He earned Atlanta a nomination for the 100 Resilient Cities program with the Rockefeller Foundation and was instrumental in the adoption of the 100 percent clean energy ordinance. Based on these achievements and many others, Dr. Garcia received the Individual Climate Leadership Award by the C2ES-EPA in 2017. Dr. Garcia holds an engineering degree, an Master of Science in management of information technologies from Syracuse University, a Master of Science in sustainability management from Columbia University, and a doctoral degree in educational technology and sustainability from Pepperdine University. Presently, Dr. Garcia teaches sustainable urban development classes at the Georgia Institute of Technology and is the chief executive director at Urban Climate Nexus.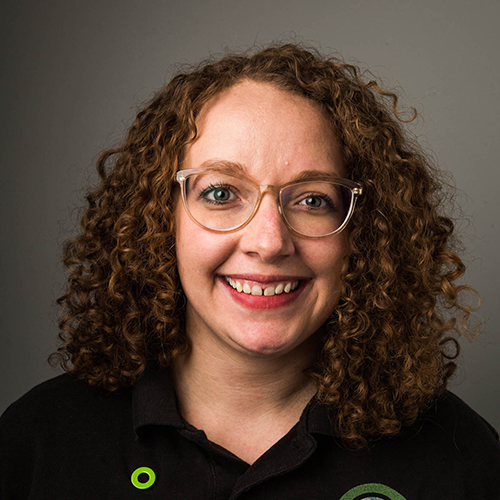 Jessica Hamilton
Communications Manager, The Climate Reality Project
Jessica oversees all communications for the Climate Reality Leadership Corps and chapters. She comes from the mountains of Colorado, where she grew up hiking and camping. Before turning her attention to environmental communications, she spent 10 years making and roasting coffee, and worked as a copywriter, digital marketer, and volunteer grant writer. She believes strongly in the power of Climate Reality Leaders to create change in their own communities, and has seen firsthand the positive difference they can make. Jessica earned dual degrees in English and anthropology at the Metropolitan State University of Denver.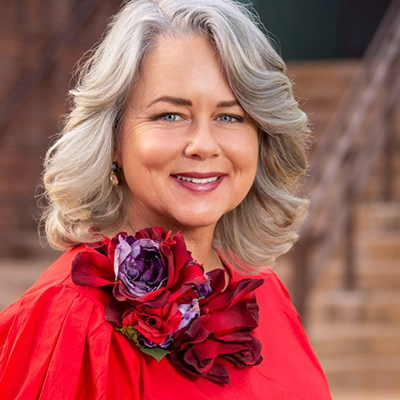 Heidi Harmon
Climate Reality Leader trained in Chicago in 2013
Heidi Harmon is the mayor of San Luis Obispo, California and has been an advocate for positive solutions to local and global challenges for the past 30 years. She transitioned from activist to progressive elected official in her role as mayor. She is a social, climate, and gender justice leader and is committed to implementing affordable housing solutions in the hopes of increasing inclusivity and diversity. Heidi enhanced community resilience through energy efficiency and sustainability in light of the climate crisis. During her time as mayor, the city of San Luis Obispo committed to a local Green New Deal. San Luis Obispo has the most ambitious carbon neutrality goal of any city in the US, in addition to fighting for working people, the undocumented community, and honoring their indigenous roots by celebrating Indigenous People's Day. Heidi was trained as a Climate Reality Leader at the 2013 Chicago training.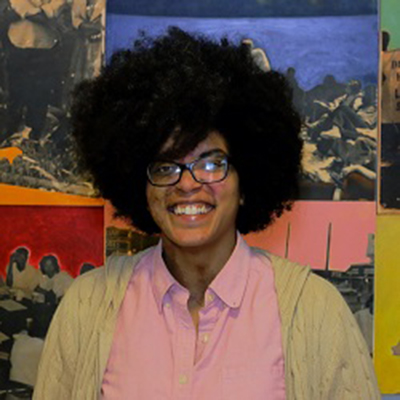 Ash-Lee Woodard Henderson
Co-Executive Director, Highlander Research and Education Center
Ash-Lee Woodard Henderson is a 33-year-old, Affrilachian (Black Appalachian), working class woman, born and raised in Southeast Tennessee. She is the co-executive director of the Highlander Research and Education Center in New Market, Tennessee. She has served as president of the Black Affairs Association at East Tennessee State University and the Rho Upsilon Chapter of Delta Sigma Theta Sorority, Inc. She is a long-time activist working around issues of mountaintop removal mining and environmental racism in central and southern Appalachia. Ash-Lee has served on the National Council of the Student Environmental Action Coalition. She is an active participant in the Movement for Black Lives and is on the governance council of the Southern Movement Assembly.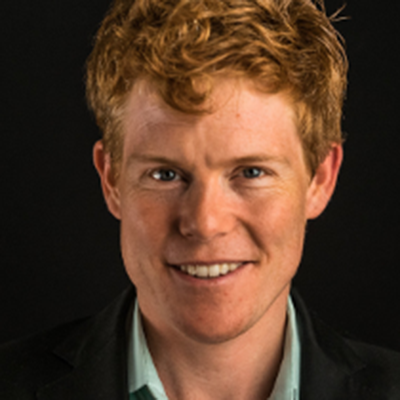 Dr. Holmes Hummel
Founder, Clean Energy Works
Dr. Holmes Hummel, founder of Clean Energy Works, is already a seasoned leader in the field of inclusive financing. As a former appointee in the Obama administration, Dr. Hummel is deeply committed to advancing equity and opportunity in the clean energy sector. Drawing on two decades of experience in the energy field and a lifetime of advocacy for fairness and dignity, Dr. Hummel brings to this work on inclusive financing an uncommon combination of domain expertise and familiarity with campaigns for social justice. Due to extensive networks in both realms, Dr. Hummel has helped build and secure initial funding for multiple decentralized teams of action-oriented change-makers. In the last three years, Dr. Hummel helped found three national and regional networks of advocates working with electric cooperatives, which have been front-runners in the field of inclusive financing in the US. In addition, Dr. Hummel wrote the investment plans for utilities in both North Carolina and Arkansas launching tariffed on-bill programs based on the PAYS system, securing millions of dollars of low cost capital for investment in service areas recognized for persistent poverty.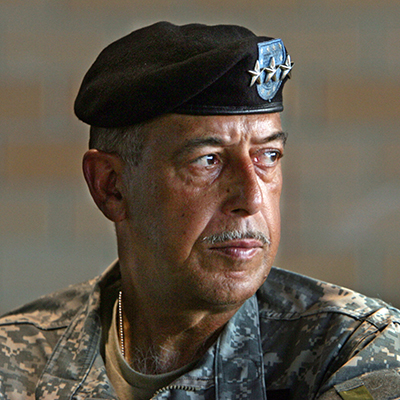 LTG. Ret. Russel L. Honoré
Founder, GreenARMY
Lieutenant General Honoré, a native of Lakeland, Louisiana, commanded Joint Task Force Katrina – the US Department of Defense response to Hurricanes Katrina and Rita in Alabama, Mississippi, and Louisiana. Previously, General Honoré served in a variety of command and staff positions that focused on defense support to civil authorities and homeland defense. His assignments included commanding general, First Army; commanding general, SJFHQ-HLS, US Northern Command; commanding general, 2nd Infantry Division, South Korea. He was commissioned a second lieutenant of infantry and awarded a bachelor of science degree in vocational agriculture from Southern University and A&M College. He earned a master of arts in human resources from Troy State University. General Honoré holds many awards and decorations as well as honorary doctorates from Southern University and A&M College, Stillman College, Virginia State University, Loyola University, and Meharry Medical College. He retired on February 29, 2008, following 37 years of active service with the United States Army. General Honoré continues to speak and consult nationally on building a culture of preparedness and leads GreenARMY, a network of civic, community, and environmental groups and concerned citizens from across Louisiana effecting meaningful social, political, and environmental change in the state.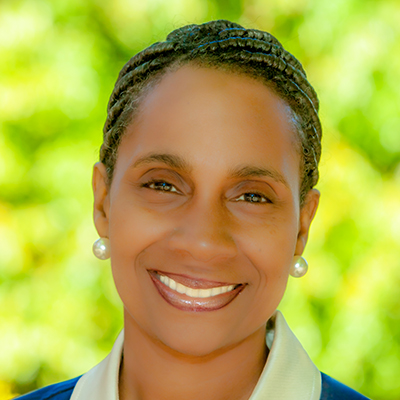 Dr. Na'Taki Osborne Jelks
Assistant Professor, Environmental and Health Science Program, Spelman College
Dr. Na'Taki Osborne Jelks is an assistant professor in the environmental and health aciences program at Spelman College. As an environmental health scientist, Dr. Jelks develops, implements, and evaluates community-based initiatives that empower low-income and communities of color to reduce exposure to environmental health hazards and improve health and quality of life. She investigates urban environmental health disparities, cumulative risk assessment, and the connection between urban watersheds, pollution, the built environment, greenspace, and health. She also explores how vulnerable communities can engage in citizen science to monitor local environmental conditions, reduce the existence of and exposure to environmental hazards, and develop effective community-based interventions that revitalize toxic, degraded spaces into healthy places. Jelks studied chemistry and civil and environmental engineering at Spelman College and the Georgia Institute of Technology before earning a Master of Environmental and Occupational Health degree at Emory University and a Ph.D. in Environmental Public Health at Georgia State University. Dr. Jelks co-founded the West Atlanta Watershed Alliance (WAWA), a community-based environmental justice organization that works to grow a cleaner, greener, healthier, more sustainable West Atlanta through authentic community engagement, organizing, education, community science, and research. Jelks also serves on the National Environmental Justice Advisory Council (NEJAC).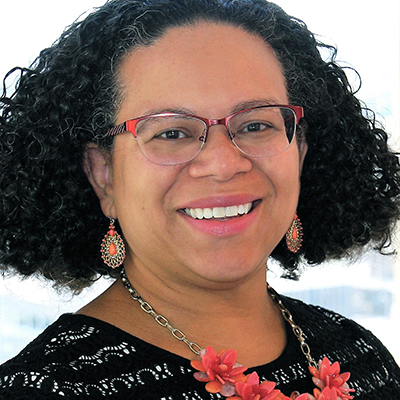 Odetta MacLeish-White
Managing Director, TransFormation Alliance
Odetta MacLeish-White is the managing director of the TransFormation Alliance (TFA), a partnership of nonprofits, government agencies, and businesses working to strengthen communities through transit. TFA's work is driven by racial equity and seeks to partner with residents of impacted communities in shaping better health, climate, and economic outcomes through arts and culture-based community engagement, and by improving housing, transit, and jobs access. Prior to joining the TransFormation Alliance, Odetta was a senior program director with Enterprise Community Partners in their Southeast market. She supported comprehensive community stabilization efforts around the country with a focus on equitable transit-oriented development initiatives and nonprofit capacity building in the state of Georgia and the Southeast. Odetta has also served as a community development specialist at the Federal Reserve Bank of Atlanta, and was the staff director for Florida's Affordable Housing Study Commission. She discovered her love for affordable housing while working for a developer in Gainesville, Florida. Odetta earned her juris doctorate and LLM in international law from Duke University School of Law, and her bachelor's degree in English and American literature and language from Harvard-Radcliffe University.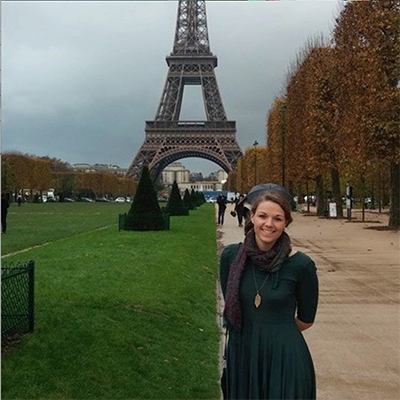 Katie Malzbender
Chapter Campaigns Manager, The Climate Reality Project
Katie Malzbender is the chapter campaigns manager at The Climate Reality Project. She provides support to Climate Reality Leaders and chapters as they run local and state-level campaigns for climate solutions. A Boulder, Colorado native, Katie came to Climate Reality in 2015 after earning her master's in environmental policy at the London School of Economics, where she wrote her dissertation on the role of the private sector in urban sustainability. Previously, she worked on political campaigns in Colorado and for environmental advocacy organizations around the world. Katie attended Johns Hopkins University as an undergraduate, earning a double major in international studies and writing seminars.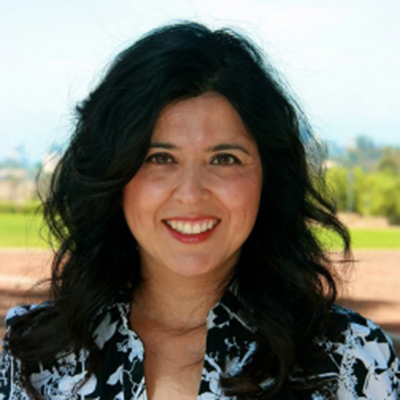 Mayela Manasjan
Climate Reality Leader trained in Denver, 2017 and CEO, The Manasjan Consultancy
Mayela is the CEO of The Manasjan Consultancy and serves on a variety of boards dedicated to engaging, educating, and empowering communities on critical environmental issues. She currently serves as co-chair of The Climate Reality Project: San Diego North County Chapter, member of The Climate Reality Project Business Working Group Advisory Board, vice chair of the Sustainability Advisory Board for the City of Del Mar, team leader for the San Diego Association of Women in Water, Energy, and Environment (AWWEE), and board director of the San Diego Energy District. Among her environmental and sustainability achievements, Mayela was instrumental in developing climate action plans that require 100 percent clean energy for the cities of Encinitas and Del Mar, and is a proud recipient of the 2017 Climate Leader Award from the San Diego Regional Climate Collaborative. Mayela has a Bachelor of Science degree in environmental systems with an emphasis in ecology, behavior, and evolution from the University of California, San Diego, and a Master of Science in executive leadership from the University of San Diego.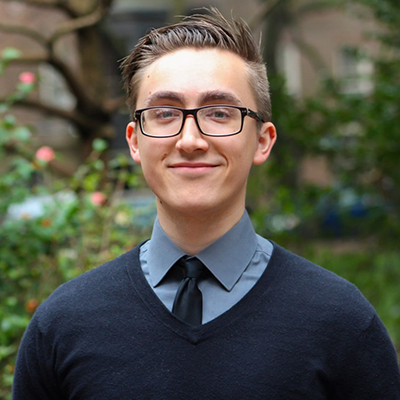 James Masino 
Climate Reality Leader trained in Pittsburgh, 2017 and Student, Savannah College of Art and Design
James is a student at the Savannah College of Art and Design where he's been pursuing a bachelor's degree in animation. He is also a freelance illustrator, and up until recently, worked on a congressional campaign fighting to make climate action a priority in the state of Georgia. He has a passion for creating dialogues in his work. In any project he takes on, he strives to make a lasting impression. He believes that work that is more than just entertainment is important because art has the power to move people emotionally. He says: "Art at its core is communication, and it's this skill set that I believe will impact people enough to incite them to act on climate change, or any issue struggling to be represented." Striving for this, he produces short films and other animated projects, organizes activism in his community, and mentors for Climate Reality. James attended the Global Climate Action Summit in 2018 as a Youth Delegate and is the chair of Climate Reality's Campus Corps SCAD chapter.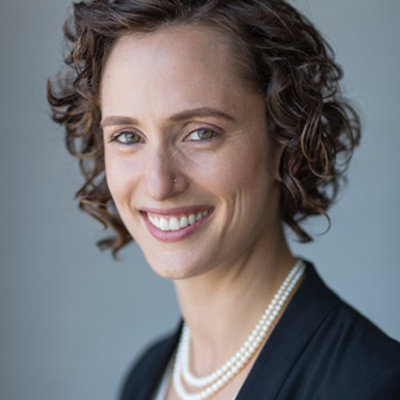 Lindy Miller
Co-founder, Cherry Street Energy and 2018 Candidate, Georgia Public Service Commission
Lindy Miller is a Georgia native and first-generation American. She has over 15 years of global experience in policy, strategy, and operations. Several years ago, she co-founded Cherry Street Energy, a renewable energy company helping to transform Georgia's energy marketplace. Motivated by a desire to solve social problems and bring her skills to public service, she ran for statewide office in the 2018 midterms. As the Democratic nominee for public service commissioner, District 5, Lindy advanced to a run-off. While she ultimately lost her election, Lindy came closer than any Democrat in a run-off in Georgia in decades. Lindy holds degrees from Harvard University's Kennedy School of Government and the University of Pennsylvania, and is a board member of Congregation Sheath Israel. Lindy and her husband, Jonathan Crane, an ethics professor at Emory University, are raising three young boys less than 10 miles from where she grew up.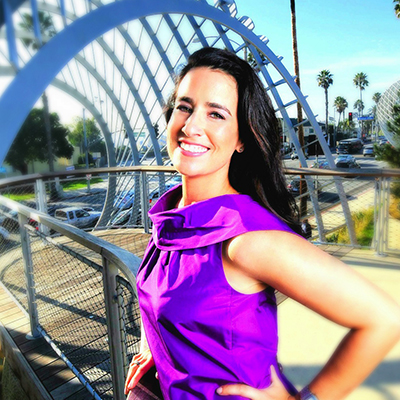 Jaime Nack
President, Three Squares Inc.
Jaime Nack is the president of Three Squares Inc., a cutting-edge sustainability consulting firm specializing in developing comprehensive sustainability plans for corporate, government, and nonprofit entities. Nack also founded One Drop Interactive – an employee engagement platform maximizing sustainability management and cost savings. She has a masters in public policy from UCLA, where she also earned her bachelor's in international economics with a minor in urban planning. She serves as a Climate Reality Leader and as a federal appointee to the National Women's Business Council. Nack was named the 2013 Environmental Conservator of the Year by the US SBA. She was also named a Young Global Leader by the World Economic Forum.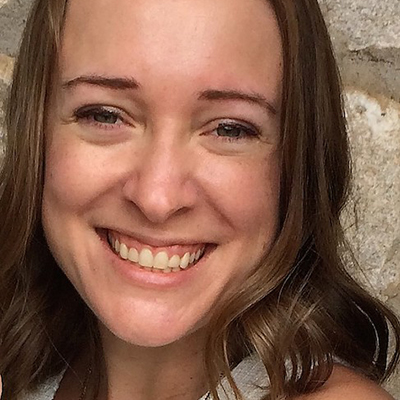 Katie Chiles Ottenwell
Southeast Director, Vote Solar
Katie Chiles Ottenweller serves as Vote Solar's Southeast director, focusing on advancing solar policy in Florida, Georgia, and the Gulf States. Since 2002, Vote Solar has been working to lower solar costs and expand solar access. A 501(c)3 non-profit organization, Vote Solar advocates for state policies and programs needed to repower the electric grid with clean energy. Katie first got hooked on solar as an attorney with the Southern Environmental Law Center, where she led their regional solar initiative for five years. Prior to that, she spent a year working on environmental justice issues in Philadelphia. Katie originally hails from Tallahassee, Florida, and is a graduate of the University of Georgia and Columbia University School of Law. She is licensed to practice law in Pennsylvania and Georgia. She now lives in Atlanta with her husband and two children. In their free time, they like to trade life in the big city for weekends at her parents' blueberry farm in Miccosukee, Florida.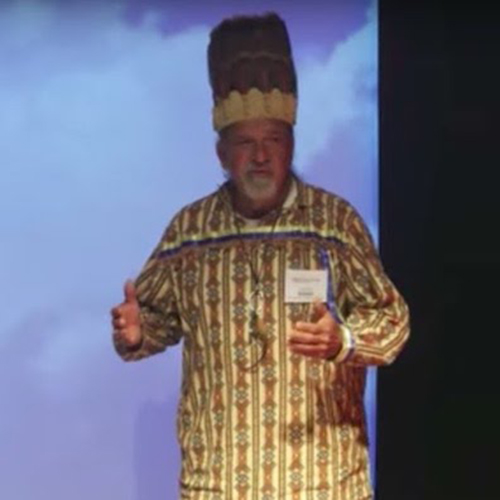 Chief Pete Parr
Chief, Pee Dee Indian Tribe
Pete Bluehawk Parr is the chief of the Pee Dee Indian Tribe of South Carolina (PDITSC). The tribe strives to empower the Pee Dee people through the continued practice of cultural traditions, economic development efforts centered around strategic business and community partnerships, as well as advocacy work. Their work is aimed at educating public policy makers regarding both national and regional American Indian issues. As chief, he plays a pivotal role in the tribal government's outreach efforts toward the general public. He also sits as a board member of the Native American Advisory Committee (CMA) & South Carolina Indian Affairs Commission (SCIAC). Chief Parr represented the Pee Dee people during the 2019 Justice First Press Conference and congressional briefings at the National Press Club in Washington DC, which raised awareness about the need to center justice in energy equity and sustainability conversations. Chief Parr and the government of the Pee Dee Indian Tribe most recently advocated for American Indian rights at the 2019 Indigenous Peoples March in Washington DC.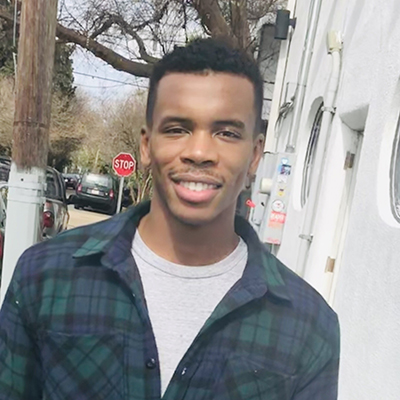 Troy Robertson
Climate Fellow, Gulf Coast Center for Law & Policy
Troy Robertson's passion for environmental justice propels him to fight for a world in which all persons are entitled to dignity, self-determination, and a sustainable economy.  As a New Orleans native, he's witnessed how decades of unaccountable fossil fuel extraction have inflicted irreparable harm on Gulf Coast communities. Through grassroots movement-building, Troy has worked diligently to shift the narrative from resilience to resistance by holding corporations accountable for their destructive, climate crisis-driving practices. He has been a Gulf South Rising activist, 350.org community outreach specialist, and a SustainUS delegate. Troy enjoys reading, writing, and traveling. He plans to attend law school in the near future.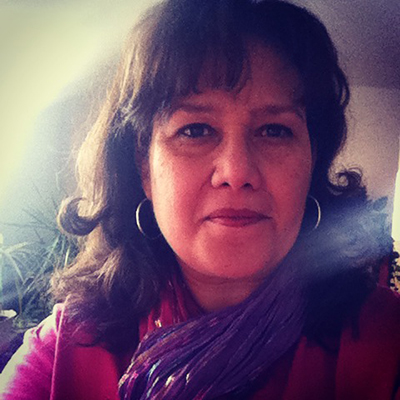 María Santiago-Valentín
Climate Reality Leader trained in Chicago in 2013 and Columnist, MyTrending Stories and Negocios Hispanos USA Magazine
Maria Santiago-Valentín is a doctoral student in education, a learning disabilities consultant, and a columnist for MyTrending Stories and Negocios Hispanos USA Magazine. María was one of the plaintiffs of the "Connecticut Coalition for Justice in Education Funding" from 2004 to 2007. Upon moving to New Jersey in 2008, she became active with Organizing for Action. In 2010, Maria served on the board of the Barack Obama Charter High School. Maria became a Climate Reality Leader in 2013, a co-leader of the New Jersey People's Climate Rally in 2017 and 2018, and a steering committee member of the 2018 New Jersey March for Science. In 2017, she wrote the chapter "Climate Crisis and Education of Climate Abandoned" in an upcoming book by Jill Cody. In July 2018, Maria presented at the Global Mental Health Congress in Paris, where she presented her research entitled "An Overview of the Neurological Base of Bipolar Disorder" published by the Journal of Childhood and Development Disorders. Maria is the treasurer of the National Association of Hispanic Journalists, New Jersey Chapter and vice chair of the New Jersey Sierra Club Environmental Justice Committee.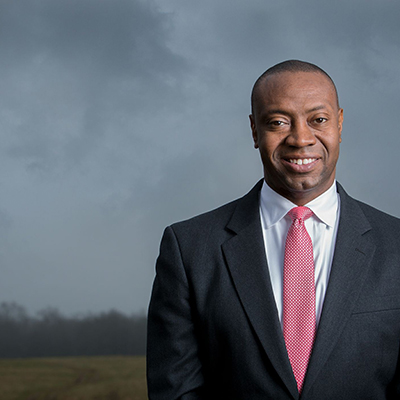 Dr. J. Marshall Shepherd
Georgia Athletic Association Distinguished Professor of Geography and Atmospheric Sciences, University of Georgia
Dr. Marshall Shepherd is the Georgia Athletic Association Distinguished Professor of Geography and Atmospheric Sciences at the University of Georgia and director of its atmospheric sciences program. Dr. Shepherd was president of the American Meteorological Society (2013). Prior to academia, he spent 12 years as a scientist at NASA Goddard Space Flight Center and was deputy project scientist of the Global Precipitation Measurement Mission. Dr. Shepherd is the host of The Weather Channel's Weather Geeks Podcast and a contributor to Forbes Magazine. He chairs the NASA Earth Science Advisory Committee and has previously served on NOAA's Science Advisory Board. His research primarily centers around hydrometeorological extremes, urban climate, and the intersection of weather and society. He has received numerous awards including the 2004 White House PECASE Award, the Captain Planet Foundation Protector of the Earth Award, and the 2018 AMS Helmut Landsberg Award. He received his BS, MS, and PhD in meteorology from Florida State University. He has two TEDx talks on climate science and communication that collectively exceed one million views. He is routinely asked to brief the media, Congress, and the White House on weather- and climate-science-related topics.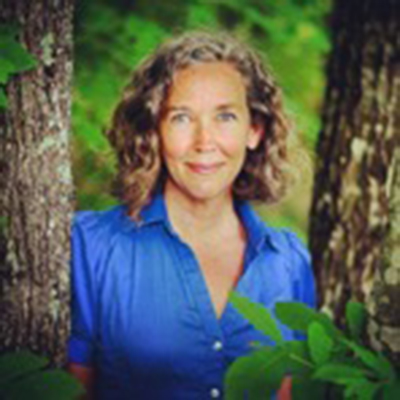 Danna Smith
Founder and Executive Director, Dogwood Alliance
Danna Smith is the founder and executive director of Dogwood Alliance, an award-winning nonprofit mobilizing diverse voices to protect the forests and communities of the Southern US from destructive industrial logging. For 23 years, she has been at the forefront of the forest protection movement in the US, leading hard-hitting, grassroots campaigns, and negotiating ground-breaking forest protection commitments from some of the largest companies in the world. Over the past few years, she helped launch an international campaign focused on halting the burning of trees as "renewable" energy, co-authored a report on US forests and climate change with IPCC climate scientist Dr. Bill Moomaw, and partnered with Reverend Leo Woodberry and the Sierra Club's Ready for 100 campaign on the Justice First Tour to build greater solidarity for climate justice across the South. Danna is a leading voice challenging the US forest industry, connecting the dots between climate change, forest destruction, and social justice, and pushing for forest protection in the US at a scale necessary to meet the challenges of the 21st century. She holds a law degree from Emory University.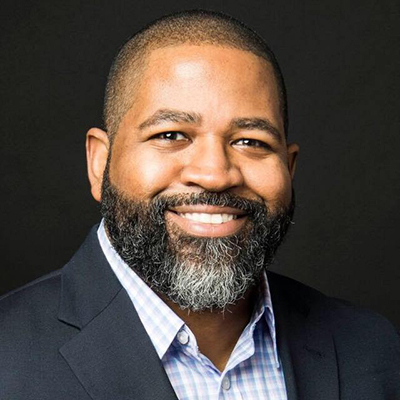 Jamil Smith
Senior Writer, Rolling Stone
Jamil Smith is a senior writer at Rolling Stone, where he covers national affairs and culture. His career has run the gamut from politics to sports and back again, from Emmy Award-winning work as a producer with NFL Films and MSNBC, to reporting and commentary for The New Republic and MTV News, where he also hosted podcasts. His work has been featured on the cover of Time Magazine, on the airwaves at WNYC and KCRW, and on the opinion pages of the New York Times, Los Angeles Times, and Washington Post.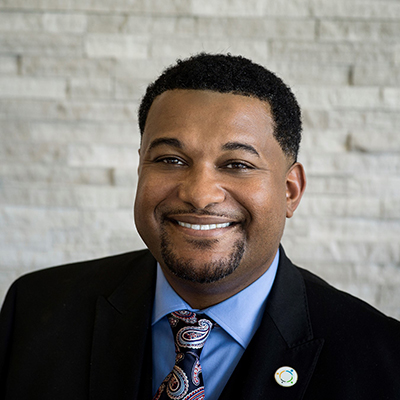 Nathaniel Smith
Founder and Chief Equity Officer, Partnership for Southern Equity
Nathaniel Smith serves as founder and chief equity officer of the Partnership for Southern Equity (PSE), which advances policies and institutional actions that promote racial equity and shared prosperity for all in the growth of metropolitan Atlanta and the American South. Among PSE's notable accomplishments was the creation the American South's first equity mapping and framing tool, the Metro Atlanta Equity Atlas. PSE also led a coalition of diverse stakeholders to support a $13 million referendum that expanded Atlanta's metropolitan transit system for the first time in 45 years. Smith's advocacy activities were instrumental in the ratification of a 15 percent set-aside of Atlanta Beltline Tax Allocation District (TAD) dollars for the development and maintenance of affordable workforce housing. A child of the civil rights movement and Atlanta native, Smith holds a bachelor of arts in urban studies from Morehouse College and a master of science from the New School. Among his many accomplishments, The Huffington Post honored Nathaniel as one of the eight "Up and Coming Black Leaders in the Climate Movement" (2017). Nathaniel was also designated one of the 100 "Most Influential Georgians" by Georgia Trend magazine and named to the Grist 50 by Grist Magazine (2018).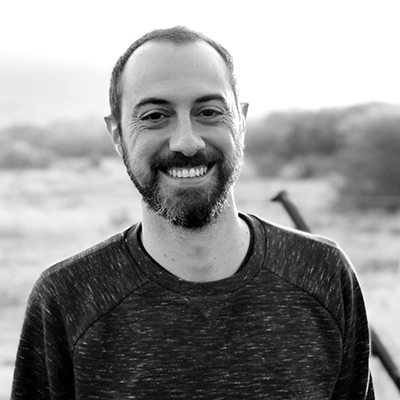 Ethan Spaner
International Program Director, The Climate Reality Project
Ethan is the director of The Climate Reality Project's International Program. In this role, he directs the coordination of programs and campaigns at Climate Reality's 10 global branch offices, determines the branch system's overall global strategy, and leads the organization's international climate change policy and advocacy activities. Ethan previously was Climate Reality's climate policy advisor, arriving at the organization after working in the US and Europe, mainly on the UNFCCC process and other international climate policies relating to cities and local governments, small island states, drivers of deforestation in the tropics, and sustainable bioenergy. A native of Canton, Ohio, Ethan earned his JD with a certificate in environmental law from Pace Law School, and has a BA in history from Wake Forest University.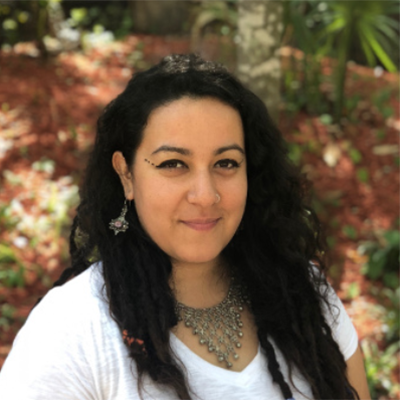 Michelle Suarez
Orlando Regional Director, Organize Florida
Michelle C. Suarez, a native of Bogotá, Colombia, has resided in Central Florida for almost two decades. Her deep love and commitment to justice and liberation are rooted in her family's journey as immigrants in the United States. In the past five years, Michelle has done community organizing efforts to advance climate and environmental justice in Florida, in addition to nationwide efforts focused on pipeline resistance, fossil fuel divestment, fracking ban initiatives, social equity in sustainability, disaster resiliency, leadership development for women and communities of color, electoral work, and more. Michelle has trained with Jobs with Justice, Latino Leadership Institute, Inc., and United Faculty of Florida at UCF, Evolutionary Leadership. Currently, she serves as regional director for Organize Florida in Orlando and as senior advisor and environmental justice lead for Florida Student Power Network. She is also on the board of directors for the Power Shift Network. Michelle's personal theory of change is one at the crossroads of healing from trauma and systems of oppression, manifesting alternative collaborative systems, and creative self- expression. Michelle holds a Bachelor of Arts in interdisciplinary studies from the University of Central Florida.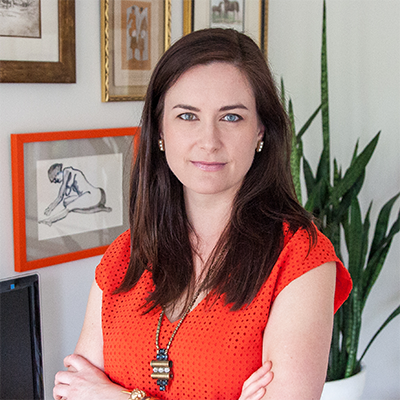 Dr. Katharine Wilkinson 
Vice President of Communication and Engagement, Project Drawdown
Dr. Katharine Wilkinson is an author, strategist, and teacher, bringing focus to what is possible for humanity and our shared planet. Katharine is vice president of communication and engagement at Project Drawdown, and was senior writer for the New York Times bestseller Drawdown: The Most Comprehensive Plan Ever Proposed to Reverse Global Warming. Her first book, Between God & Green: How Evangelicals Are Cultivating a Middle Ground on Climate Change, was dubbed "a vitally important, even subversive, story" by The Boston Globe. Katharine speaks internationally, having shared her expertise at Aspen Ideas, Skoll World Forum, Talks @ Google, TED Women, and through frequent media appearances. Her interdisciplinary background spans academia, business, and the social sector. Previously, Katharine was director of strategy at the purpose consultancy BrightHouse and worked for The Boston Consulting Group and Natural Resources Defense Council. She has taught at the University of Oxford and Agnes Scott College, and currently advises on Mary Robinson's podcast, Mothers of Invention. Katharine holds a doctorate in geography and environment from Oxford, where she was a Rhodes Scholar, and a BA in religion from Sewanee—The University of the South. She is happiest on a mountain or a horse.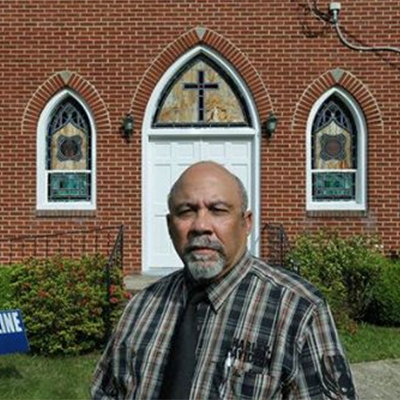 Credit: Richmond Times-Dispatch
Reverend Paul M. Wilson
Pastor of Union Hill and Union Grove Baptist Churches
Rev. Paul M. Wilson is a lifelong resident of central Virginia. He earned his Bachelor of Science in business administration from Virginia Union University, and his Master of Divinity from Richmond Virginia Seminary, graduating cum laude. Wilson has ministered six churches and has served as the pastor at the Union Hill and Union Grove Missionary Baptist Churches for nearly 20 years. Wilson is the owner of V.Y. Scott Funeral Homes, CEO of E.B. Allen Funeral Home, and advisor to funeral homes across Central Virginia. Pastor Wilson has a been an outspoken critic of the Atlantic Coast Pipeline and a leading opponent of the natural gas compressor station planned for Union Hill, a historically black community in Buckingham County, Virginia.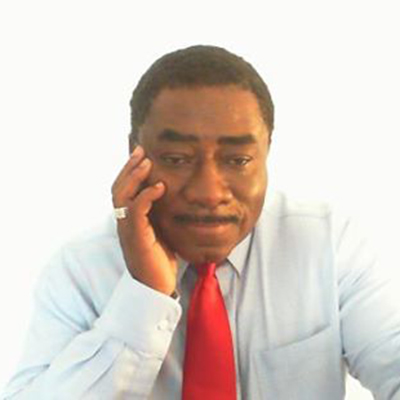 Reverend Leo Woodberry
Pastor, Kingdom Living Temple and Executive Director, New Alpha Community Development Corporation
Rev. Leo Woodberry was born and raised in New York City, where he started organizing at an early age. He became involved in environmental work in the 1990s with the South Carolina Department of Health and Environmental Control around the issue of mercury emissions. In 1994, he joined the newly-formed African American Environmental Justice Action Network (AAEJAN), which was instrumental in uniting people of color across America, and in influencing foundations to support communities of color disproportionately impacted by environmental hazards. Rev. Woodberry has worked in the areas of water, air, and renewable energy with a host of organizations, including the Southern Organizing Committee (SOC), The Deep South Center for Environmental Justice, The Environmental Protection Agency National Environmental Justice Advisory Council, The National and SC Wildlife Federations, Sierra Club, Coastal Carolina League, South East Climate Network, Green Faith. He's one of the partners of the South Carolina Environmental Justice Network. In 2001, Woodberry attended the United Nations Conference on Racism and Xenophobia and contributed to the environmental statement added to the United Nations Declaration of Human Rights and subsequently signed by 161 countries. He's has been recognized by the South Carolina State Senate for his years of community service. The boards of 7 National Organizations, 1 Regional Organizations board. He's the regional Organizer of Justice First.
PARTNERS