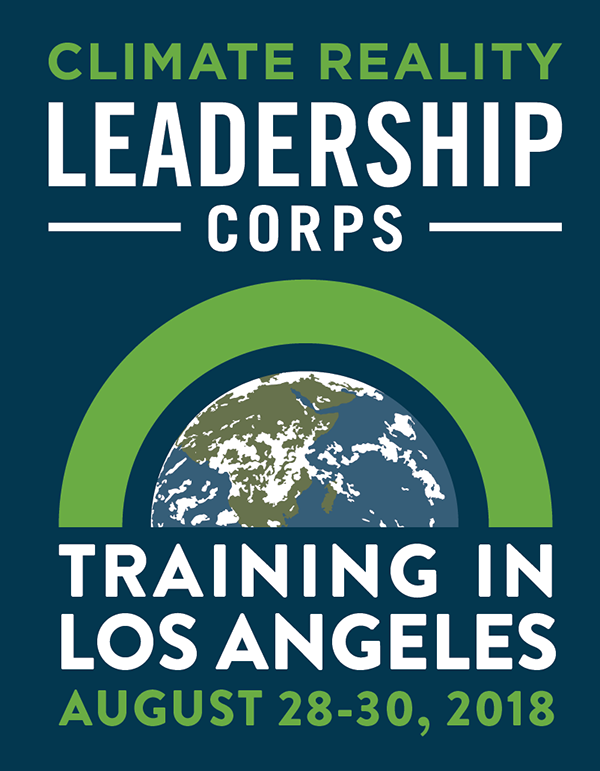 LOGISTICS INFORMATION FOR
CLIMATE REALITY LEADERSHIP CORPS
LOS ANGELES TRAINING

 

VENUE INFORMATION
 

We will be hosting the Climate Reality Leadership Corps training August 28-30 at the Los Angeles Convention Center.
Address and telephone:
1201 South Figueroa Street
Los Angeles, California 90015
(213) 741-1151
HOTEL INFORMATION
 

With the training fast approaching, we encourage you to book accommodations as soon as you're able. Please note that Climate Reality is not responsible for booking or paying for the hotel accommodations of training participants. We have organized discounted room blocks at the following locations:
At this time, we no longer have any discounted rooms available. Please visit the Discover Los Angeles website for recommendations.
PARKING
 

Participants of our event may park in the West parking garage. Daily parking rates vary between $15-$30, but standard rate is $20. General garage hours are 5:30am – 9:00pm. There are six EV charging stations available for electric vehicles. You may enter into the West garage by using the entrance at L.A. Live Way at 12th Street. For exact directions, please visit this website.

AGENDA
 

Subject to slight timing adjustments.
Please click here to see the detailed agenda.
TUESDAY, AUGUST 28, 2018
8:00 AM – 10:00 AM   Registration Check-In
10:00 AM – 10:05 AM   Opening Remarks
10:05 AM – 10:30 AM    Getting To Know The Climate Reality Leadership Corps Program
10:30 AM – 10:45 AM PM   Training Introduction: What To Expect
10:45 AM – 11:00 AM    Welcoming Remarks
11:00 AM – 11:15 AM    Our Purpose, Told Through Poetry
11:15 AM – 12:00 PM   California's Roadmap For Climate Leadership
12:00 PM – 1:00 PM   Lunch
1:00 PM – 3:00 PM   The Climate Crisis And Its Solutions
3:00 PM – 3:30 PM   Table Work
3:30 PM – 4:00 PM    Break And Walk To Breakouts
4:00 PM – 5:00 PM   Breakout Session 1
5:00 PM – 5:15 PM    Walk To Next Breakout
5:15 PM – 6:15 PM   Breakout Session 2
6:15 PM – 7:00 PM   Taking Local Action (attendance is optional)
WEDNESDAY, AUGUST 29, 2018
8:30 AM – 8:35 AM    Welcome And Housekeeping
8:35 AM – 10:30 AM   The Climate Crisis And Its Solutions: Question And Answer Session
10:30 AM – 11:00 AM   Break
11:00 AM – 11:30 AM   Inspiring Global Action Through Local Leadership
11:30 AM – 11:45 AM   Walk To Breakouts
11:45 AM – 12:45 PM   Breakout Session 3
12:45 PM – 1:45 PM   Lunch
1:45 PM – 2:45 PM   Breakout Session 4
2:45 PM – 3:00 PM   Walk To Ballroom
3:00 PM – 3:45 PM    Facing Reality: Firefighters On The Climate Frontlines
3:45 PM – 4:30 PM    Getting Real About Rapid Decarbonization
4:30 PM – 5:15 PM    Clean Transportation: Moving Beyond Carbon
5:15 PM – 5:45 PM    Live Musical Performance By The Rua
5:45 PM    Group Reception
THURSDAY, AUGUST 30, 2018
8:30 AM – 8:35 AM    Welcome And Housekeeping
8:35 AM – 9:15 AM   Climate Reality's Strategy In A Changing Political Landscape
9:15 AM – 9:45 AM    Truth In 10
9:45 AM – 10:30 AM    Climate Change On Camera
10:30 AM – 11:00 AM   Break
11:00 AM – 11:45 AM    Ensuring Climate Equity
11:45 AM – 12:30 PM    Climate Reality Leaders: Who We Are
12:30 PM – 12:45 PM    Commencement
12:45 PM – 1:15 PM    Closing Remarks And Green Ring Award Presentation
SPEAKERS

AL GORE
Founder and Chairman, The Climate Reality Project
Former US Vice President Al Gore is the cofounder and chairman of Generation Investment Management, and the founder and chairman of The Climate Reality Project, a nonprofit devoted to solving the climate crisis. He is also a senior partner at Kleiner Perkins Caufield & Byers and a member of Apple Inc.'s board of directors. Gore was elected to the US House of Representatives in 1976, 1978, 1980, and 1982 and to the US Senate in 1984 and 1990. He was inaugurated as the 45th vice president of the United States on January 20, 1993, and served eight years. He is the author of the #1 New York Times best-sellers "An Inconvenient Truth" and "The Assault on Reason," and the best-sellers "Earth in the Balance," "Our Choice: A Plan To Solve the Climate Crisis," "The Future: Six Drivers of Global Change," and most recently, The New York Times best-seller "An Inconvenient Sequel: Truth to Power." He is the subject of the documentary movie An Inconvenient Truth, which won two Oscars in 2006 – and a second documentary in 2017, An Inconvenient Sequel: Truth to Power. In 2007, Gore was awarded the Nobel Peace Prize, along with the Intergovernmental Panel on Climate Change, for "informing the world of the dangers posed by climate change."
KEN Berlin
PRESIDENT AND CEO, THE CLIMATE REALITY PROJECT
Ken Berlin is the President and CEO of The Climate Reality Project. Ken has devoted his career to leadership on environment, energy and climate change issues. A trusted advisor to businesses, non-profits and federal and state governments, Ken has been recognized as one of the top climate change attorneys in the world and has extensive expertise on international environmental issues ranging from clean energy to biodiversity. Most recently, Ken chaired the Skadden Arps Environmental and Climate Change practices and served as the Executive Vice-President and General Counsel for the Coalition for Green Capital. He was also a leader in establishing the Climate Speakers Network. In 2012, Ken served as Chair of the Obama Energy and Environment Team.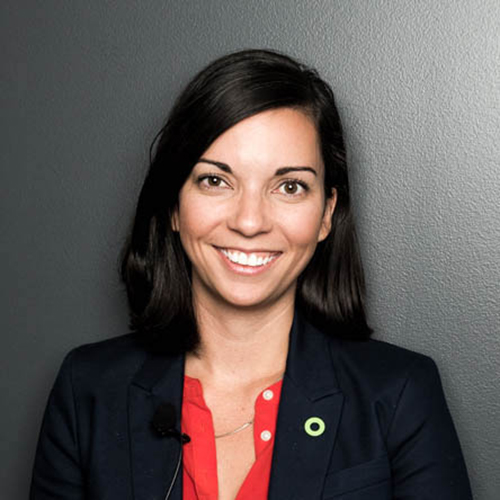 Olena Alec
Director of Engagement, The Climate Reality Project
Olena is the director of engagement for The Climate Reality Project, where she oversees the support, engagement, and strategy of our incredible base of Climate Reality Leaders and volunteers. With a master's degree in environmental science and policy from Columbia University and a bachelor's degree in environmental studies from the University of Southern California, she is dedicated to teaching climate science and sustainability, and to amplifying the voices and actions of those on the front lines. Olena has worked for various nonprofit organizations within the environmental education world. Prior to joining The Climate Reality Project, she was working in New York City connecting teachers and administrators to resources and partners to further their sustainability goals. Olena also served in the Peace Corps in Nicaragua, working with her community on issues of environmental protection and sustainability. She is honored to work alongside Climate Reality Leaders as we build and support a network of motivated activists to further the conversation on climate change and inspire action.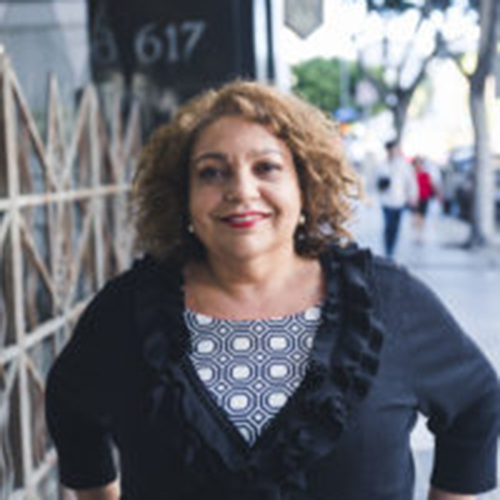 Martha Dina Argüello
Executive Director, Physicians for Social Responsibility Los Angeles
For the past 35 years, Martha has served in the nonprofit sector as an advocate, community organizer, and coalition builder. She joined Physicians for Social Responsibility Los Angeles (PSR-LA) in 1998 to launch the environmental health programs, and became executive director in November, 2007. She is committed to making the credible voice of physicians a powerful instrument for transforming California and our planet into a more peaceful and healthy place. As a coalition builder, Martha has emphasized the need for local grassroots advocacy working in partnership with statewide policy actions. She is an active board member of numerous organizations, including Californians for Pesticide Reform, and Californians for a Healthy and Green Economy. She has been working on climate change and environmental justice issues for almost 20 years and was appointed to the California Air Resources Board's Global Warming Environmental Justice Advisory Committee and AB 617 Implementation Working Group.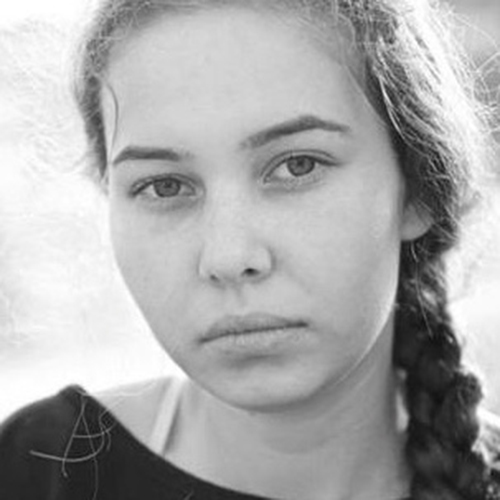 Nalleli Cobo
Founding Member, South Los Angeles Youth Leadership Coalition, and Member, STAND LA
At age nine, Nalleli Cobo unknowingly engaged in community activism. Her journey began when she noticed she was often ill. Her frequent headaches, stomach pains, nosebleeds, and body spasms worsened to asthma and heart palpitations. Soon after, Nalleli learned others in her community were also having similar problems. Nalleli lived in an apartment complex in South LA across from AllenCo's oil drilling operations. Terrible odors would take over her community every day. After calling regulatory agencies, Nalleli noticed the smells from the oil well only getting worse. Nalleli and her neighbors took action. Creating a grassroots campaign called People Not Pozos (Wells). Through grassroots activism, Nalleli strengthened her community's voice by fighting the oil company poisoning her neighborhood. After a hard fight, AllenCo temporarily closed in Nov 2013. Her community is fighting to close it permanently. Nalleli is a member of the South Los Angeles Youth Leadership Coalition. This group, along with Communities for a Better Environment Youth from Wilmington, sued the City of Los Angeles for Environmental Racism and violation of CEQA. Nalleli is a member of STAND LA (Stand Together Against Neighborhood Drilling, Los Angeles) and works tirelessly to establish a 2500-foot buffer between oil extraction, homes, and sensitive land.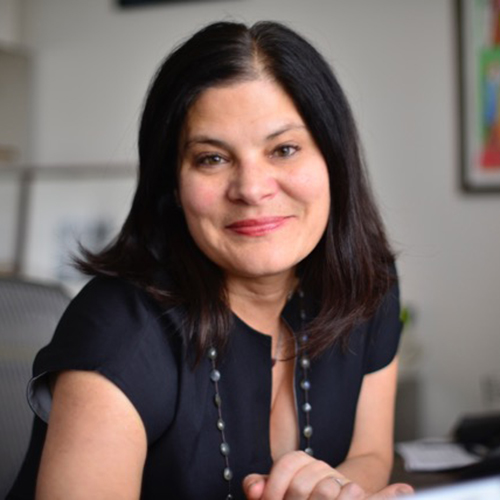 Bonni Cohen
Producer and Director
Bonni Cohen has produced and directed an array of award-winning films. Most recently, Bonni co-directed An Inconvenient Sequel: Truth to Power, which was selected to be the opening night film of the 2017 Sundance Film Festival, short-listed for the 2018 Oscars, and nominated for a 2018 BAFTA for Best Documentary. In 2016, Bonni co-directed the Peabody Award winning film Audrie & Daisy, which premiered in competition at the 2016 Sundance Film Festival and was picked up as a Netflix Original film. In addition to her directing work, Bonni served as producer on The Island President, winner of the 2011 Toronto International Best Documentary. Her work as producer and director on The Rape of Europa earned her a PGA and WGA nomination, and the film was short-listed for the Oscars. In addition, Bonni produced Jon Else's Sundance film, Wonders Are Many and together with Else co-directed Inside Guantanamo, which was nominated for an Emmy for Best Documentary in 2009. Bonni also executive produced 3.5 Minutes and Art and Craft; both films were selected for the Oscar shortlist in 2015. Together with Lisa Chanoff, Bonni is the cofounder of the Catapult Film Fund.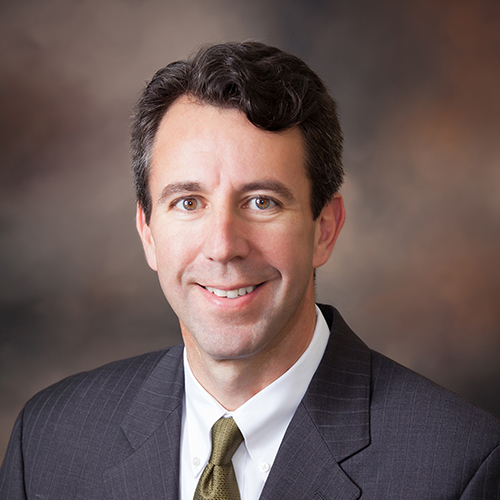 Hector De La Torre
Board Member, California Air Resources Board
Hector De La Torre serves on the California Air Resources Board (CARB) as the environmental justice member appointed by the state assembly, where he focuses on goods movement, mitigation in impacted communities, and bringing the benefits of new technologies to these communities. De La Torre is the executive director of the Transamerica Center for Health Studies, a nonprofit focused on empowering consumers and employers to achieve the best value and protection from their health coverage, as well as the best outcomes in their personal health and wellness. De La Torre is also a member of the board of trustees at Occidental College (his alma mater) in Los Angeles, and the board of LA Care, the largest public health plan in the United States with two million covered lives. De La Torre served as a state assembly member for California's 50th District from 2004-2010. Prior to that, he was mayor and councilmember in his hometown of South Gate.
J.R. DeShazo
Director, Luskin Center for Innovation, and Chair, Department of Public Policy at Luskin School of Public Affairs, UCLA
Dr. J.R. DeShazo directs the UCLA Luskin Center for Innovation and is the chair of the department of public policy in the Luskin School of Public Affairs. He holds joint appointments within UCLA's Institute of Environment and Sustainability as well as the urban planning and civil and environmental engineering departments. He has a Ph.D. in urban planning with a concentration in economics from Harvard University, a master's of science in development economics from Oxford University, St. Antony's College where he was also a Rhodes Scholar, and a bachelor's in economics and history from the College of William and Mary. His academic and research areas include valuing health risk reductions, environmental valuation, health and the built environment, as well as local public finance, clean technology, climate change policy, renewable energy policy, and sustainable transportation and water.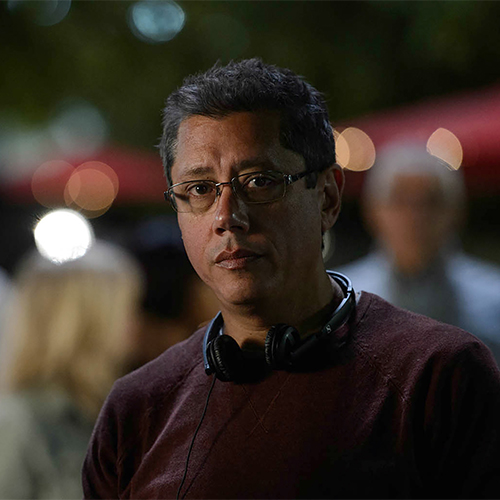 Dean Devlin
Chairman and CEO, Electric Entertainment
An acclaimed writer, producer, and director of blockbuster films and highly-rated television projects, Dean Devlin serves as chairman and CEO of Electric Entertainment, the full-service film, television, worldwide sales, and distribution company and studio he founded in May 2001, which also houses Electric Post, a state-of-the-art digital effects and post-production facility. Over the last twenty-five years, Devlin has been a prolific provider of crowd-pleasing film and television fare, including producing and co-writing some of the most successful feature films of all time – Stargate, Godzilla, and Independence Day – which grossed more than $800 million worldwide. Devlin served as executive producer and showrunner on the fourth season of TNT's The Librarians. Devlin's latest feature film, Bad Samaritan, which he directed and produced, was released on May 4, 2018. Also under the Electric banner, Devlin produced Flyboys, Eight-Legged Freaks, Cellular and the critically acclaimed documentary Who Killed the Electric Car? Just prior to forming Electric Entertainment, Devlin produced The Patriot, which was nominated for three Academy Awards®. In television, Devlin executive-produced five seasons of the fan-favorite Leverage, and three Librarian movies of the week for TNT. In 2005, along with Bryan Singer, he executive-produced the Emmy-winning SyFy project The Triangle. Electric has recently entered the domestic distribution space and has released Rob Reiner's historical biopic LBJ as well as The Book of Love.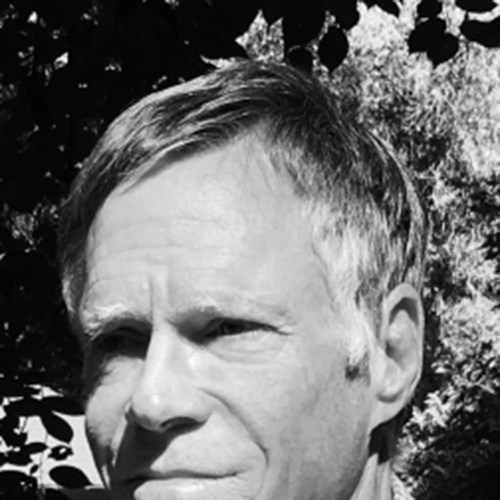 Andrew Ellis
Climate Reality Leader trained in Chicago in 2013 and Chair, The Climate Reality Project: Los Angeles, California Chapter
Andrew Ellis is currently the Los Angeles chapter chair for Climate Reality. He began his environmental science career investigating and characterizing US EPA superfund sites as a hazardous materials specialist. Andrew subsequently worked for many years in the insurance industry as a consultant for automotive and manufacturing companies. Andrew holds two degrees, a BS from the University of Texas at Austin and an MS from California State University – Northridge, specializing in plant ecology. Andrew's current research interests are devoted to the study of paleontology, geology, dinosaur ecology, and plant evolution.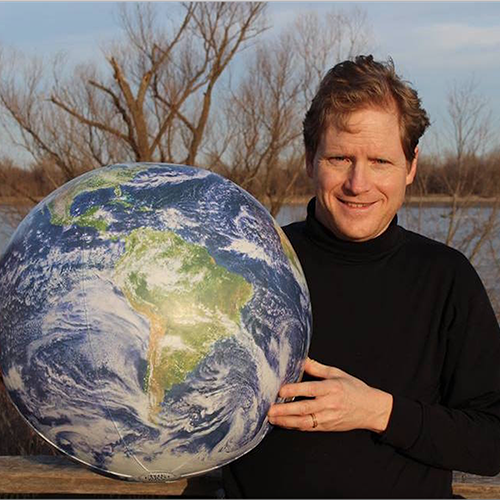 Brian Ettling
Climate Reality Leader trained in San Francisco in 2012
Brian Ettling was originally trained as a Climate Reality Leader in San Francisco in 2012. Since then, he has served as a mentor for five Climate Reality trainings. He is originally from St. Louis, Missouri. Brian and his wife Tanya moved to Portland, Oregon in 2017. For 25 years, Brian was a summer seasonal park ranger for the National Park Service at Crater Lake National Park, Oregon and Everglades National Park, Florida. Since 2012, Brian volunteers for Citizens' Climate Lobby. From 2011-2017, Brian was active in Toastmasters International, reaching the level of advanced communicator bronze.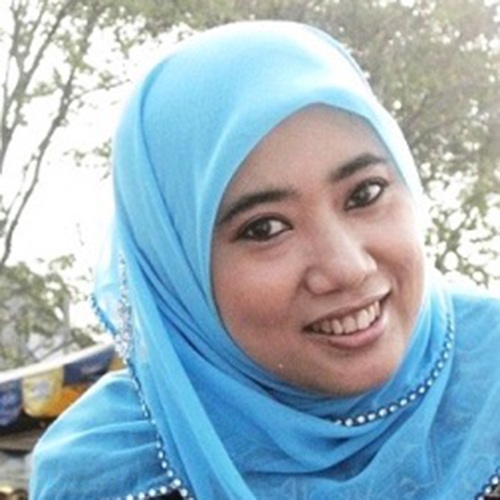 Nana Firman
Outreach Director, GreenFaith, and Climate Reality Leader trained in Nashville in 2006
Nana Firman is the Muslim outreach director for GreenFaith and a member of the Green Mosque Committee for Islamic Society of North America (ISNA). She previously worked for the World Wildlife Fund (WWF) in Indonesia and directed the Green Reconstruction efforts during the post-tsunami period while developing an urban climate change adaptation/ mitigation initiative. She organized the Islamic Declaration on Global Climate Change in Istanbul, Turkey and was also named a White House Champion of Change for Faith Leaders on Climate in 2015. Recently, Nana cofounded the Global Muslim Climate Network (GMCN) as a platform for all Muslim nations and communities to take climate action.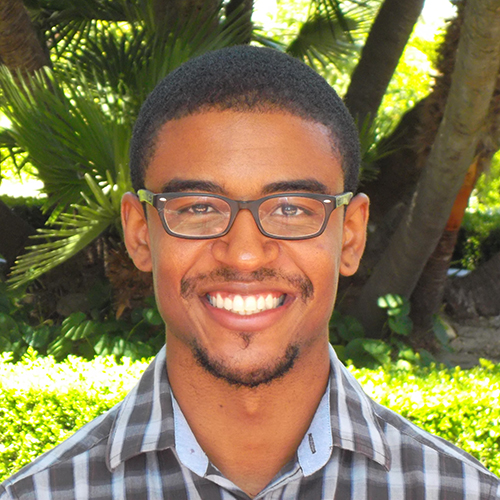 John Fleming
Staff Scientist, Center for Biological Diversity's Climate Law Institute
John Fleming, PhD, is a Los Angeles-based staff scientist in the Center for Biological Diversity's Climate Law Institute. In this role, he provides science support for the Climate Law Institute's efforts to cut greenhouse pollution, speed the transition to 100-percent renewable energy, keep the majority of US fossil fuels in the ground, and to protect our climate, air, water, health, and wildlife. He has a specific focus on highlighting the scientific links between fossil fuel extraction and climate change, and on fossil fuel and climate policies in the state of California. Fleming has a PhD in geological sciences from the University of Southern California.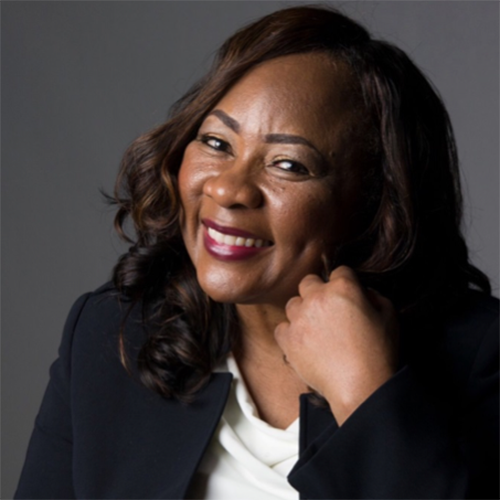 Catherine Coleman Flowers
Rural Development Manager, Equal Justice Initiative and Board Member, The Climate Reality Project
Catherine Coleman Flowers is the rural development manager for the Equal Justice Initiative, and the founder of the Alabama Center for Rural Enterprise (ACRE). ACRE seeks to address the root causes of rural poverty. In addition, she is Duke University's Franklin Humanities Institute Practitioner in Residence. Her goal is to address the lack of sanitation in many parts of rural American that rival conditions found in the developing world. She has characterized this as "America's dirty secret." Flowers hopes to shepherd a paradigm shift toward sustainability and resiliency in rural communities by inspiring the development of climate-friendly onsite wastewater technology using renewable energy. She was the co-author of a study that found tropical parasites, including hookworm, in participants in Lowndes County, Alabama. She represented the Center for Earth Ethics in Paris as an official observer at COP 21. In 2017, Flowers invited UN Special Rapporteur on Extreme Poverty Philip Alston to Alabama. Alston characterized what he saw as "uncommon in the first world." Later, Flowers and her work was featured on PBS NewsHour. Flowers' goal is to create a sustainable world that will benefit seven generations to come.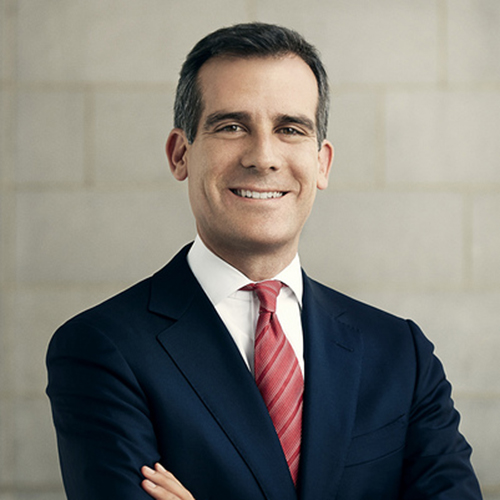 Eric Garcetti
Mayor of Los Angeles
Eric Garcetti is a fourth-generation Angeleno and the 42nd Mayor of Los Angeles. Born and raised in the San Fernando Valley — the son of public servants and the grandson and great-grandson of immigrants from Mexico and Eastern Europe — Mayor Garcetti's life has been shaped by a deep commitment to the core values of justice, dignity, and equality for all people. Mayor Garcetti's government service began on the LA City Council, where he spent four terms as council president before being elected mayor in 2013 and winning re-election in 2017 by the widest margin in the history of Los Angeles. Beyond his time at City Hall, Mayor Garcetti has served his country as an intelligence officer in the United States Navy Reserve, and taught at the University of Southern California and Occidental College. The mayor received his BA and MA from Columbia University, and studied as a Rhodes Scholar at Oxford University and later at the London School of Economics. He is also a jazz pianist and photographer. Mayor Garcetti and his wife, First Lady Amy Elaine Wakeland, are the proud parents of a daughter, Maya, and have been foster parents for more than a decade.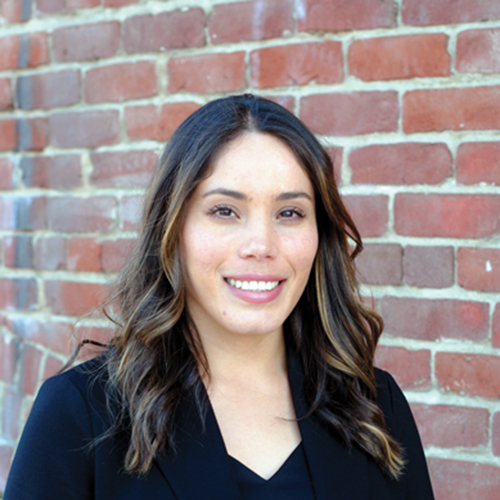 Veronica Garibay
Cofounder and Co-director, Leadership Counsel for Justice and Accountability
Veronica Garibay is the cofounder and co-director of the Leadership Counsel for Justice and Accountability. Based in the agriculturally rich San Joaquin and East Coachella Valleys, Leadership Counsel works alongside the most impacted communities to advocate for sound policy and eradicate injustice to secure equal access to opportunity regardless of wealth, race, income, and place. Areas of focus include land use, natural resources, environmental justice, municipal services, civil rights, and government transparency. Ms. Garibay leads the organization's efforts to ensure equitable land use planning and investment policies, access to basic services such as safe and affordable drinking water, waste water service, and public transit. Veronica also leads the organization's climate justice regional and state-wide advocacy efforts. Her work has also focused on developing and maintaining meaningful community engagement in land use and investment decisions at the state, regional, and local levels. Veronica holds a BA in law and society and psychology from UC Santa Barbara and a master's of public administration from California State University, Fresno.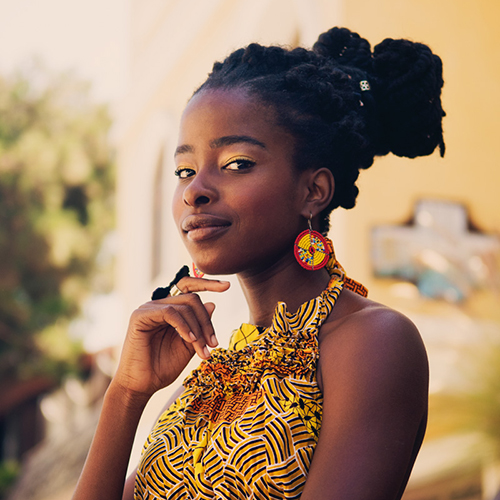 Amanda Gorman
First Youth Poet Laureate of the United States of America
At 20 years old, LA native Amanda Gorman is called "the next great figure of poetry in the US." In 2017 she made history by becoming the first-ever youth poet laureate of the US. In this role she has spoken at the Library of Congress, the United Nations x Mashable Social Good Summit, WE Day, and venues across the country. Prior to her national position she served as the inaugural youth poet laureate of LA and later the West. In these capacities she met Michelle Obama at the White House, conducted a library tour, and published The One for Whom Food Is Not Enough. She is founder and executive director of One Pen One Page, which promotes literacy among youth through free creative writing programming. She has been a HERlead Fellow and a UN Youth Delegate, and has been featured in numerous publications and on television. Her work has appeared or is forthcoming in The New York Times, The Wall Street Journal, The Washington Post, and other outlets. She has awards from Scholastic Inc., YoungArts, and the OZY Genius Grant, and is currently a Harvard junior. She was recently named a 2018 Glamour College Women of the Year.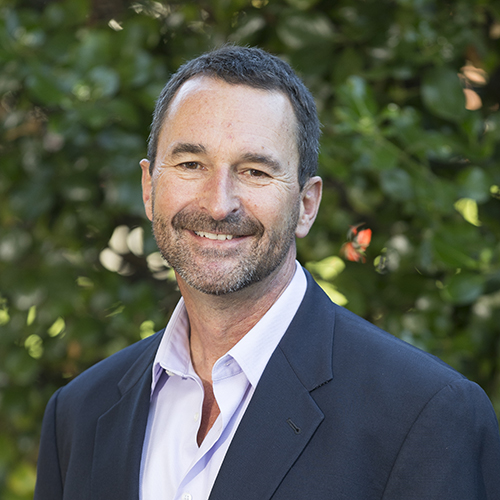 Hal Harvey
CEO, Energy Innovation
Hal is the CEO of Energy Innovation, an energy and environmental policy firm. He was the founder of ClimateWorks Foundation (2008) and Energy Foundation (1991), and served as environment program director at the William and Flora Hewlett Foundation. He served on energy panels appointed by Presidents George H.W. Bush and Bill Clinton, and currently serves as president and chairman of the board for several financial, science, and philanthropic groups. He is also a senior fellow for energy and the environment at the Paulson Institute. Hal has BS and MS degrees from Stanford University in engineering, specializing in energy planning.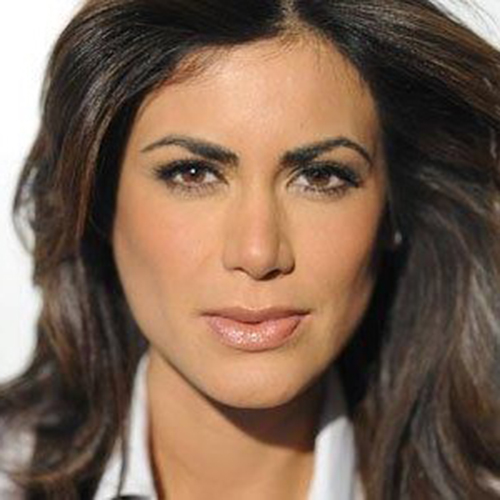 Vanessa Hauc
Senior Correspondent, Noticias Telemundo and Cofounder, Sachamama
Vanessa Hauc is an Emmy Award-winning journalist and senior correspondent for Noticias Telemundo. From social, cultural and political events to natural disasters, Vanessa has been a valuable source of information for US Hispanics, reporting the news from right where it happens. From Hurricane Maria in Puerto Rico to Matthew in Haiti, Vanessa has covered the story. Recently, she traveled to Rome to lead a conversation between Pope Francis and children from six countries affected by natural disasters. Her passion for environmental issues inspired her to create the "Alerta Verde" segment to inform and educate the community about the importance of protecting our planet. Today she is leading the investigative unit on environmental issues at Telemundo Network, "Planeta Tierra." Vanessa is the cofounder of Sachamama, or "Mother Jungle," a nonprofit organization that works to inspire, empower, and educate the Latino community on climate issues and sustainable attitudes, behaviors, and lifestyles. She has worked hand-in- hand with The Climate Reality Project and Vice President Al Gore on 24 Hours of Reality for the past seven years. In addition to earning her degree in communications and journalism, Vanessa also received a master's degree in economy and international politics from the University of Miami.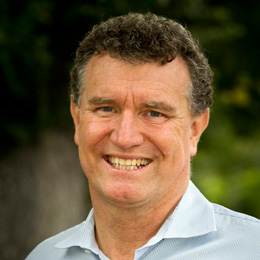 Don Henry
Public Policy Fellow for Environmentalism, University of Melbourne, and Board Member, The Climate Reality Project
Don Henry is the Melbourne Enterprise Professor of Environmentalism at the Melbourne Sustainable Society Institute, one of the foremost institutions advancing climate policy and research in Australia. Mr. Henry previously served as CEO of the Australian Conservation Foundation (ACF) for 15 years, working to tackle some of the greatest environmental challenges facing Australia. Mr. Henry was named Australian Not for Profit Organisation CEO of the Year for his leadership at ACF and the Prime Minister's Environmentalist of the Year in 2013. He has also received the UN Environment Programme's Global 500 Environment Award. In addition to his vast contributions at the Melbourne Sustainable Society Institute, Mr. Henry continues to serve on the board of The Climate Reality Project.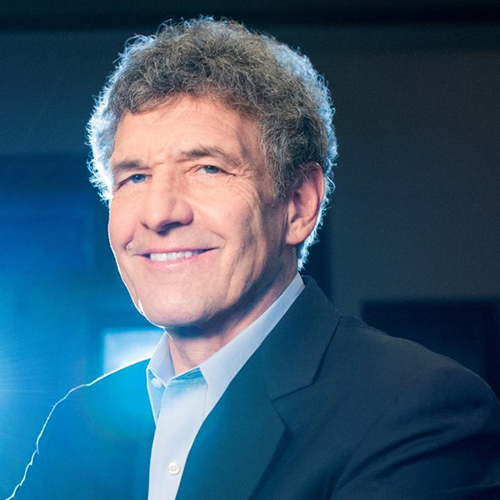 Alan Horn
Chairman, The Walt Disney Studios
Alan Horn oversees worldwide operations for The Walt Disney Studios, encompassing live-action and animated films from Disney, Pixar, Marvel Studios, and Lucas film. Under Horn's leadership, The Walt Disney Studios has set numerous box office records with global hits including Star Wars: The Force Awakens, Avengers: Infinity War, Black Panther, Frozen, Beauty and the Beast (2017), and Incredibles 2. Horn also oversees Disney's music and theatrical groups. Prior to joining Disney in 2012, Horn served as president and COO of Warner Bros., overseeing the release of the Harry Potter, Dark Knight, and Ocean's Eleven series and seeing the studio to several industry-leading years. Horn began his five-decade career in entertainment at Embassy Communications, where he served as chairman and CEO; he later co-founded and served as chairman of Castle Rock Entertainment, the studio behind Seinfeld. A passionate environmental advocate, Horn is chair of the Natural Resources Defense Council. He is a Will Rogers Motion Picture Pioneers Foundation Pioneer of the Year and recipient of the Producers Guild of America's Milestone Award, among other honors. Horn earned his MBA from Harvard Business School and served as a captain in the US Air Force.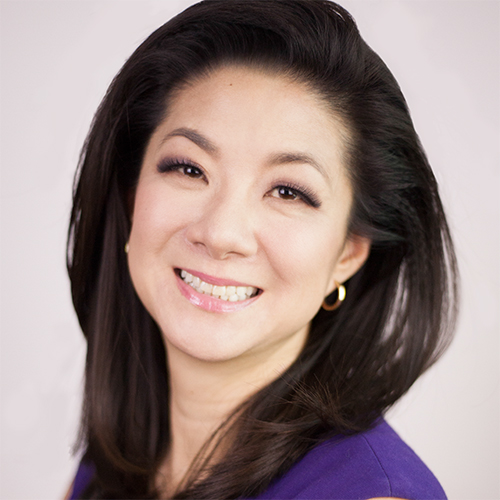 Eyee Hsu
Broadcaster, Storyteller, and Reporter; Climate Reality Leader trained in Shenzhen in 2016
Eyee Hsu is a seasoned media professional, dedicating her work to bringing together the US and China by promoting mutual collaboration and understanding. Originally from San Diego, Eyee spent 15 years living and working in Beijing where she was a host and producer at CCTV (China Central Television), China's largest broadcasting network. Her talk show programs Up Close and Crossover reached millions around the globe, offering unique perspectives on the phenomenon and challenges resulting from China's rapid change and growth. In addition to her work at CCTV, Eyee had several appearances for NBC during the 2008 Beijing Olympics, focusing on cultural insights. In 2016, Eyee was honored to emcee The Climate Reality Project's first training in China. Eyee's strong passion for the environment originated at the University of California, Berkeley, where she graduated with a dual degree in environmental science and economics. She currently serves as a China advisor for The Climate Reality Project, and Goal Blue, a climate change NGO in China. After her experiences abroad, Eyee never takes for granted the copious amounts of fresh air and nature in Park City, Utah where she spends as much time outdoors as possible, with her husband and two young children.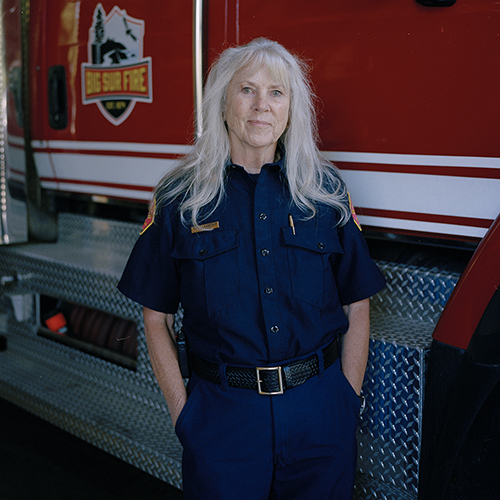 Martha Karstens
Chief, Big Sur Volunteer Fire Brigade
Martha has lived in Big Sur for forty-seven years, growing up just a short distance away in Carmel Valley. Martha has been in the EMS, Emergency Medical Services, field for 42 years. In 1979, she took over as president of the American Red Cross Big Sur Ambulance and was in charge of it until the paid paramedic ambulance service first came to Big Sur in 1990. She is now the fire chief's BLS representative for the EMCC committee and secretary for medical liaison and training officers association. She was named Volunteer Fire Fighter of the Year in 2003 and again in 2013 by the Monterey County Fire Chiefs Association. She became the assistant chief for the fire brigade in 2002 and the chief in 2009. She has been on the board of directors of the Coast Property Owners Association, the American Red Cross Board, and currently is on the Big Sur Historical Society Board and the board of Big Sur Fire.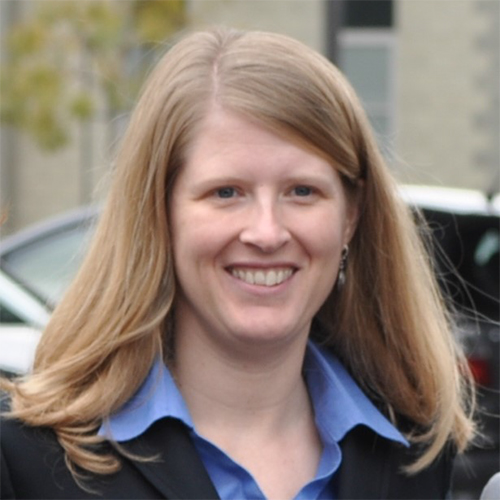 Michelle Kinman
Director of Transportation, Los Angeles Cleantech Incubator
Michelle Kinman is the incoming director of transportation for the Los Angeles Cleantech Incubator (LACI), working to accelerate the future of transportation electrification in the Los Angeles region. Michelle comes to LACI with more than twenty years of experience –first internationally, then focusing on California – working to reduce our reliance on fossil fuels. Most recently, Michelle was the clean energy and transportation program director for Environment California, working to advance an economy-wide shift to 100 percent renewable energy. In this role, she coordinated the Charge Ahead California campaign, a joint effort of environmental and environmental justice organizations to ensure that California puts its first million electric vehicles on the road by 2023 and creates programs to expand access to electric vehicles in low- income communities of color. She was also a leader in the Los Angeles County Electric Bus Coalition, which secured commitments from LA Metro and the City of Los Angeles to transition their bus fleets – representing one-quarter of all transit buses in the state – to electric by 2030. Michelle has a graduate certificate in environmental policy and management from the University of Denver, and a BA in international studies and Russian from Washington University in St. Louis.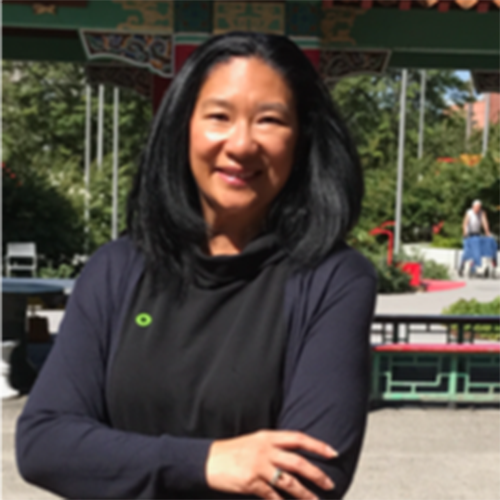 Ali Lee
Climate Reality Leader trained in Seattle in 2017
Ali Lee has worked on projects from China to Brazil, looking at ways that we can all work together and educate future generations to "be the change" in the years to come. Her goal is to have the first vertical retail farm up and operating by 2020 and to continue to learn and share. Having traveled to many countries to discuss climate change and the environment, she knows we must all continually challenge each other to be informed, stay engaged, and move forward for a better tomorrow.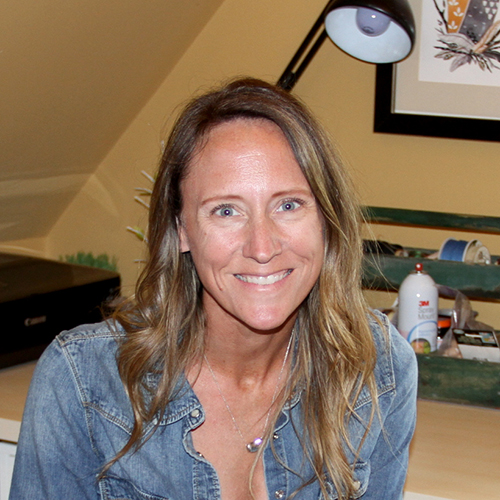 Jennifer Linton
Climate Reality Leader trained in Miami in 2015 and Chair, The Climate Reality Project: Chicago, Illinois Chapter
Jennifer Linton is a nature lover turned environmental and community activist. Professionally, she's been a graphic designer and art director for over 20 years with additional marketing and social media chops. When she saw An Inconvenient Truth in 2006, she was a single, working mother with little time. She recycled more and bought a hybrid car. When she remarried and moved to the suburbs, she was astounded at the mounds of plastic bags that accumulated once she realized she couldn't include these in curbside recycling. That's when she realized we live in a world that allows us to live unsustainably. She continued to educate herself extensively on this and many other topics pertaining to the environment, a mission which eventually led her to The Climate Reality Project. That's where the crisis of human-caused global warming was detailed and transformed into the focus of her life's work. She wants our children and future generations to experience the diversity, marvel, and wonder of the world that she has had the privilege of knowing.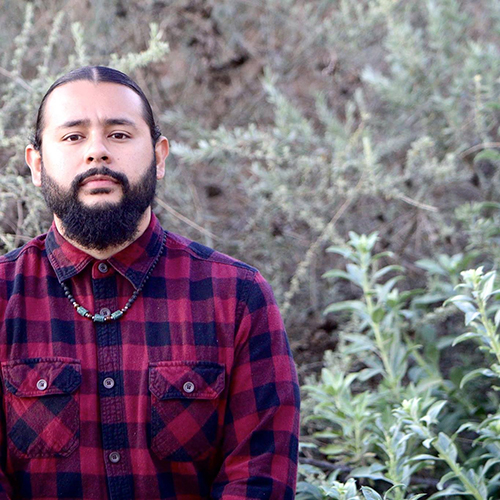 mark! Lopez
Executive Director, East Yard Communities for Environmental Justice, and 2017 Goldman Environmental Prize Recipient
mark! Lopez comes from a family with a long history of activism. He was raised in the Madres del Este de Los Angeles Santa Isabel (Mothers of East LA Santa Isabel – MELASI), an organization co-founded by his grandparents, Juana Beatriz Gutierrez and Ricardo Gutierrez. This set his trajectory as a community activist. He has engaged in a wide array of student activism at UC Santa Cruz where he earned his bachelor's in environmental studies. He has taught university courses at UC Santa Cruz, Cal State Northridge, and UCLA Extension. mark! earned his master's from the Chican@ Studies Department at Cal State Northridge, where he completed his master's thesis, The Fire: Decolonizing "Environmental Justice." mark! joined East Yard Communities for Environmental Justice (EYCEJ) as a member three years before joining the staff. After serving as lead organizer and co-director with EYCEJ cofounder Angelo Logan, mark! is now the executive director. He organizes in the area where he was born, raised, and continues to live. mark! is the 2017 North American Recipient of the Goldman Environmental Prize.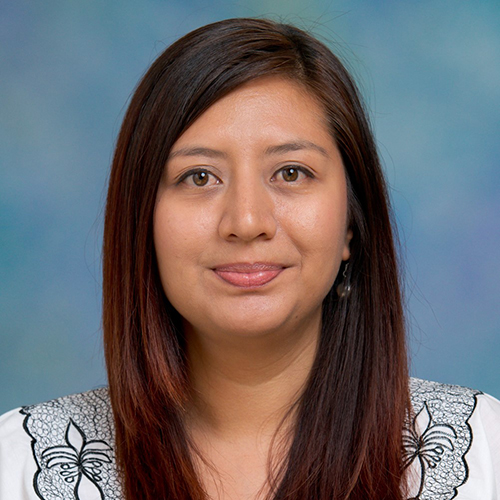 Itzel Morales
Climate Reality Leader trained in Chicago in 2013, and Climate Reality Leader Engagement Coordinator, The Climate Reality Project Mexico and Latin America
Itzel Morales is a biochemical engineer with nine years of experience in project management in different sectors of Mexican industry. Additionally, Ms. Morales has an MSc in climate change from Heriot-Watt University in Edinburgh, Scotland, where she was awarded a Mexican Department of Science Scholarship. Ms. Morales has participated in Climate Reality trainings in Rio de Janeiro, New Delhi, Miami, and Denver. In 2016, the US Department of State awarded her the Hubert H. Humphrey Fellowship at UC Davis for the 2016-2017 academic year. During her fellowship year, she had a professional affiliation with the United States Forest Service and the International Center for the Environment at UC Davis for the organization and delivery of the International Seminar on Climate Change and Natural Resource Management. She is currently a member of the Colectivo Ambiental Isla Verde where she is an organizer of environmental education campaigns, and cofounder of Arbologico where she works on an innovative business model, to promote sustainability, reduce greenhouse gas emissions, and enhance the intelligent use of resources.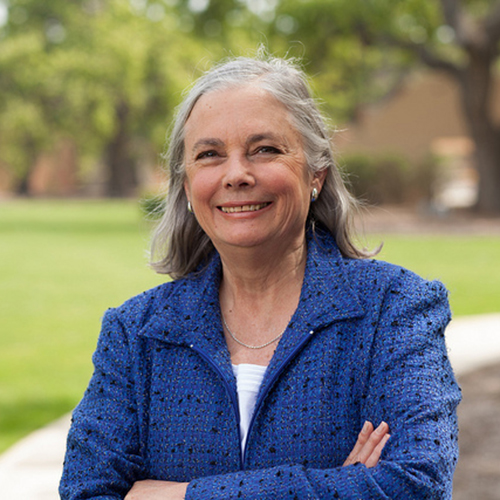 Fran Pavley
Former State Senator, California, and Environmental Director, USC Schwarzenegger Institute
Fran Pavley served 29 years in elected office. Born and raised in Los Angeles, Pavley was elected the first mayor of Agoura Hills in 1982, and served 14 years in the California Assembly and the State Senate. Former State Senator Pavley authored landmark climate policies that have created a market for innovation and investment in clean energy and vehicles, which have helped clean up our air, grow the economy, and reduce greenhouse gas emissions. As chair of the Senate's Natural Resources and Water Committee, she was able to pass the state's first Sustainable Groundwater Management Act, promote policies to protect our ocean and watersheds, and adopt measures to create more sustainable local water supplies. Pavley worked on polices that reduced exposure to toxins, provided services for the developmentally disabled, and passed laws to protect children and women from abuse. Due to term limits in California, she is now an environmental consultant and continues to work on climate policies, clean energy, watershed health, and stormwater initiatives, as well as the proposed wildlife corridor in the Santa Monica Mountains. She is working as the environmental director for the USC Schwarzenegger Institute, and serves on several state and local advisory boards and committees.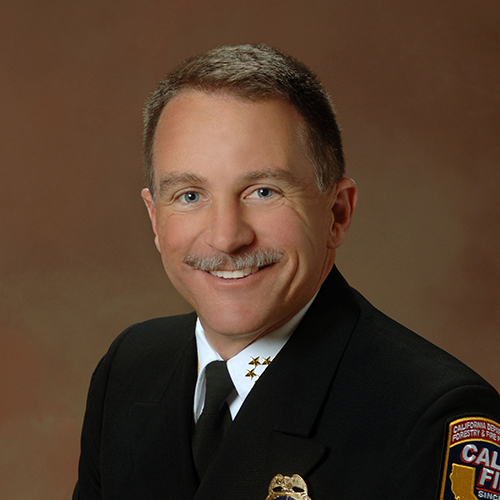 Ken Pimlott
Director, California Department of Forestry and Fire Protection (CAL FIRE)
Chief Ken Pimlott was appointed on July 12, 2011 by Governor Edmund G. Brown Jr. as the director of CAL FIRE, after serving as the acting director since November of 2010. He is also California's State Forester. Chief Pimlott began his fire service career 34 years ago as a reserve fire fighter with the Contra Costa Fire Protection District. His subsequent years of service include 31 years with CAL FIRE. During Chief Pimlott's career, he has risen through the ranks, beginning as a seasonal fire fighter in the Tulare Unit in 1987. He served as co- chair of the 2010 Strategic Fire Plan Steering Committee within the Board of Forestry and Fire Protection and represents CAL FIRE on the California Fire Fighter Joint Apprenticeship Committee Board of Directors. He also served as past chair of the Council of Western State Foresters. Chief Pimlott has well rounded experience in fire protection at the operational and program levels within CAL FIRE. He holds an associate of arts degree in fire technology from American River College, a bachelor's degree in forest resource management from Humboldt State University, and is a registered professional forester.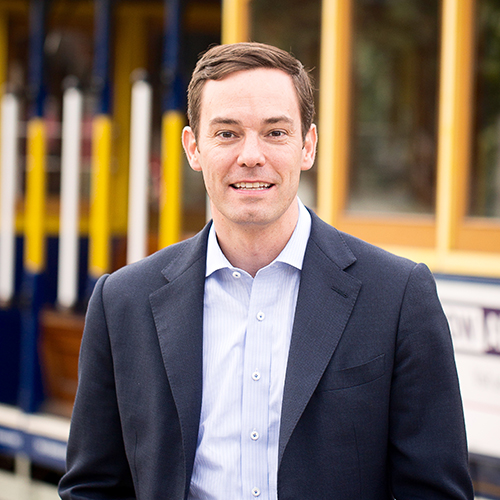 Ryan Popple
President and CEO, Proterra
Ryan Popple is the president and CEO of Proterra, the leading innovator of zero-emission, battery-electric buses. Prior to Proterra, Ryan was a partner at Kleiner Perkins Caufield & Byers. An early employee of Tesla Motors, he was senior director of finance, with a focus on strategic planning, technology cost reduction, and corporate finance. Ryan serves as a board member of the Silicon Valley Leadership Group and is focused on increasing access to affordable, sustainable transportation solutions throughout Silicon Valley and the Bay Area, through strategic partnerships and policy initiatives. He is also a member of the California League of Conservation Voters Green Advisory Council where he provides guidance on political and legislative priorities, communications planning, and development efforts. Ryan has served in the US Army, and received a bachelor's in business administration from the College of William & Mary and a master's in business administration from Harvard University.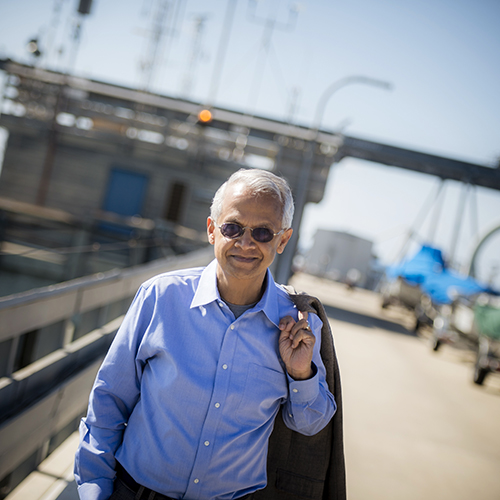 Veerabhadran Ramanathan
Distinguished Professor of Atmospheric and Climate Sciences, Scripps Institution of Oceanography, University of California, San Diego
Ramanathan discovered the greenhouse effect of cholorofluorocarbons (CFCs) in 1975, establishing the now-accepted fact that non-CO2 gases are a major contributor to planet warming and enabling the Montreal protocol to become the first successful climate mitigation policy. In 1980, Ramanathan, along with R. Madden, was the first to make a statistical prediction that global warming would be detected above the background noise by 2000, a prediction later verified by the IPCC-UN experts in 2001. He also led a NASA study to show that clouds have a net cooling effect. He founded Project Surya, along with daughters Nithya and Tara Ramanathanan, which is an extended effort to mitigate the climate and health impacts of cooking with solid biomass. He was honored as the science advisor to Pope Francis' holy see delegation to COP 21 in Paris, and advises California Governor Jerry Brown. He was named the UN Climate Champion in 2013; and has been elected to the US National Academy and the Royal Swedish Academy, which awards the Nobel prizes. Foreign Policy named him a thought leader in 2014; and in 2018, he (along with James Hansen) was named the Tang Laureate for sustainability science.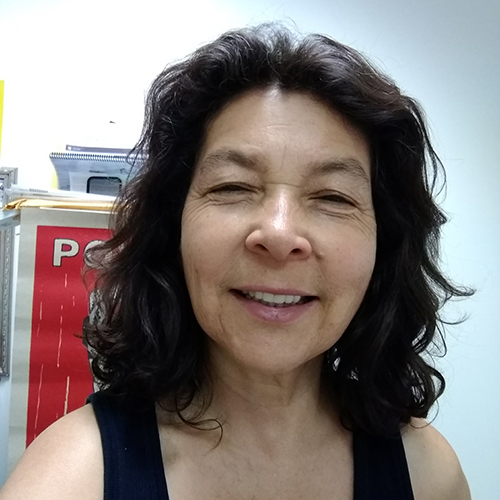 Alicia Rivera
Wilmington Community Organizer, Communities for a Better Environment
Alicia Rivera has dedicated her life in Los Angeles to fighting for environmental justice and to helping people who are most affected by pollution fight for clean air, water, and soil. Alicia promotes environmental education of the most vulnerable to create consciousness about how pollution is a cycle that touches all of us, regardless of where it happens. Alicia is currently a community organizer with Communities for a Better Environment (CBE). Her work is focused in Wilmington, California, a small city with a mostly Latino immigrant population in the Port of Los Angeles area. Wilmington residents are surrounded by several refineries, oil extraction, the Port of Los Angeles activities, freeways, and major traffic corridors. She is currently working on a campaign to stop new oil drilling permits and to push the City of Los Angeles to adopt a 2500-foot safety buffer between oil drilling activities and vulnerable populations. Alicia also conducts educational toxic tours of Wilmington for academics, health professionals, students, journalists, and the general public to bring awareness about the extent of the cumulative sources of pollution so close to where people live and interact.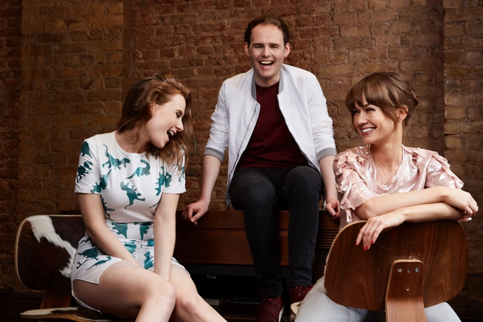 The Rua
Family Pop Rock Band
The Rua are Roseanna Brown (voice and guitar), Alanna Brown (piano and backing vocals), and Jonathan Brown (violin, guitar, vocals, and backing vocals). The band – two sisters and a brother – were brought up in Windsor, England, but have Irish blood flowing through their collective veins and can all remember late nights in the Emerald Isle when they were only allowed to stay up if they performed music or sang songs. Individually, they pursued classically trained musical educations – in piano, violin, and singing – and have theatrical backgrounds. Alanna has appeared in The Crown (TV series), Closer, Allied, and four Harry Potter movies. Roseanna has also appeared in three Harry Potter films as well as Snow White and The Huntsman and Thor, and Jonathan made an appearance in the final Harry Potter movie as well as Dark Shadows.
The Rua recently announced details of their new single on FOD Records, titled "All I Ever Wanted, co-penned by Justin Bright and produced at Ennio Morricone's Forum Studios in Rome by the legendary Bob Rose. The band's forthcoming, eponymous new album is due for release in September.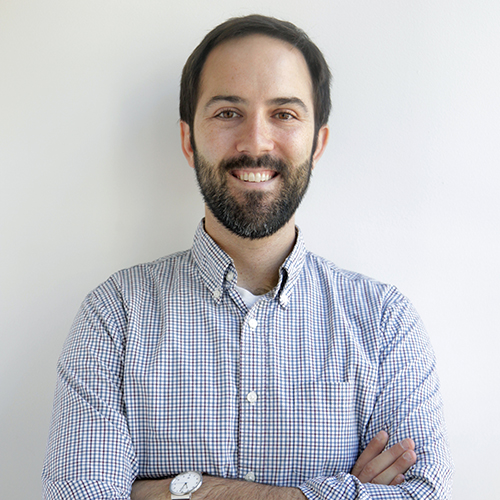 Carter Rubin
Mobility and Climate Advocate, Natural Resources Defense Council
As the mobility and climate advocate for the Natural Resources Defense Council, Carter is driven to make California's communities more sustainable, livable, and equitable by improving our transportation systems. Carter previously served in Los Angeles Mayor Eric Garcetti's administration as senior program manager on the Great Streets Initiative, which seeks to create vibrant community places along Los Angeles's commercial corridors. As a resident of Santa Monica, he serves on the board of directors of the Santa Monica Pier Corporation, and has previously served as an appointed member of the Santa Monica Planning and Housing Commissions. Carter earned a masters of urban and regional planning degree at the UCLA Luskin School of Public Affairs. He was recruited to UCLA with an Institute for Transportation Studies Fellowship, a Martin Wachs Scholarship, and a David and Marianna Fisher Fellowship. Carter is a founding board member of the California Streets Initiative, the nonprofit publisher of Streetsblog LA, Santa Monica Next, and Longbeachize, which connect community leaders and activists to information about sustainable transportation and livable communities.
Tim Ryder
Associate Project Manager, The Climate Reality Project
After graduating from Stetson University in 2012, while interning at the US Environmental Protection Agency's Office of Water in Washington, DC, Tim heard about an exciting opportunity: The Climate Reality Project was hosting a training in Chicago. After completing the training in 2013, he was so enthralled with the organization's mission that he sought an internship with Climate Reality's science and solutions team. After completing his internship, Tim was offered a consulting position, and ultimately a full-time position as a solutions associate. In this initial role, his job was split between helping to curate former US Vice President Al Gore's slideshows and supporting Climate Reality's numerous campaigns and programs with research. Tim is now responsible for creating President and CEO Ken Berlin's presentations and assisting many other teams with their slideshows. He also has become increasingly active in the policy and organizing aspects of Climate Reality's work and assists with a number of campaigns and programs.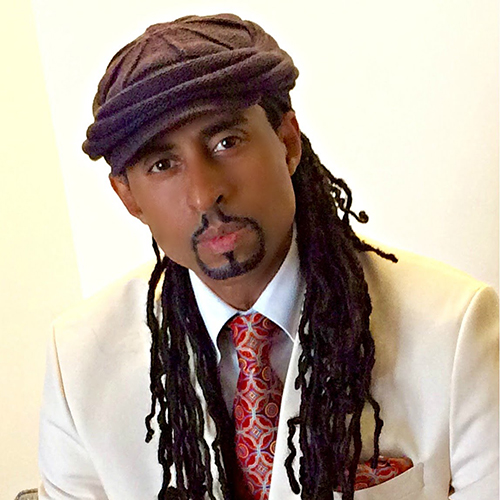 Dr. Mustafa Santiago Ali
Senior Vice President of Climate, Environmental Justice, and Community Revitalization, Hip Hop Caucus
Dr. Mustafa Santiago Ali is the senior vice president of climate, environmental justice, and community revitalization for the Hip Hop Caucus. Mustafa Ali joined the Hip Hop Caucus after working 24 years at the US Environmental Protection Agency (EPA). At the EPA, he served as the assistant associate administrator for environmental justice and senior advisor for environmental justice and community revitalization, elevating environmental justice issues and strengthening environmental justice policies, programs, and initiatives. At the EPA, he led the Interagency Working Group on Environmental Justice (EJIWG), which was comprised of 17 federal agencies and White House offices focused on implementing holistic environmental justice strategies. In 2010, Mustafa Ali served as the environmental justice lead for the BP Deepwater Horizon oil spill. He has also worked with over 500 domestic and international communities to secure environmental, health, and economic justice. From 2007 through 2008, Mustafa Ali was a Brookings Institute Congressional Fellow in the office of Congressman John Conyers, where he led the development of legislation on foreign policy in Africa and South America, homeland security, health care, veterans affairs, appropriations, and environmental justice. Ali is a renowned International keynote speaker, commencement speaker, guest lecturer, award-winning trainer, and facilitator specializing in environmental justice issues.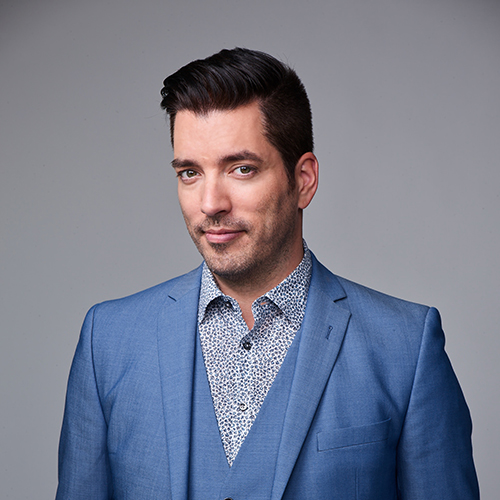 Jonathan Scott
Designer, Television Host, and Cofounder, Scott Brothers Global
Jonathan Scott is cofounder of Scott Brothers Entertainment and Scott Living. He and his twin brother, Drew, star in multiple HGTV series seen in over 150 countries. Born and raised in Canada, Scott's love of all things entrepreneurial began at age seven when he and Drew started their first business. He originally attended the University of Calgary for business, eventually transferring to Southern Alberta Institute of Technology and the Home Builders Institute of Alberta where he studied construction and design. Early in 2013, they expanded their brand and reach with the creation of Scott Living. In December of 2016, Scott co-hosted 24 Hours of Reality with Vice President Al Gore, which brought in more than 100 million views globally. As a longtime advocate for environmental responsibility and renewable energy, it was a monumental achievement for Scott and a perfect complement to the documentary series he has written and produced about solar and the energy landscape in North America. Scott is passionate about the many charitable organizations he works with, including World Vision, Habitat for Humanity, and St. Jude Children's Research Hospital.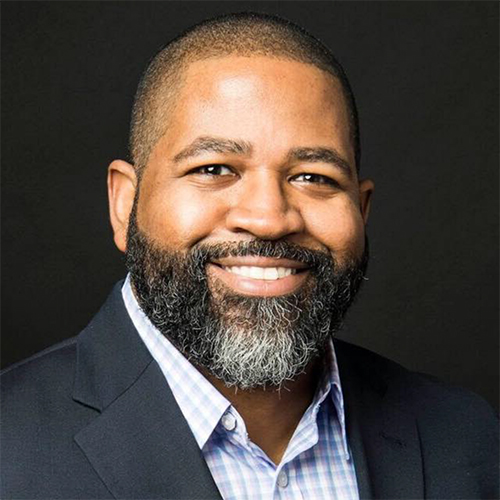 Jamil Smith
Senior Writer, Rolling Stone
Jamil Smith is a senior writer at Rolling Stone magazine. His regular columns and reported features focus primarily on national politics and cultural identity. He is based in Los Angeles.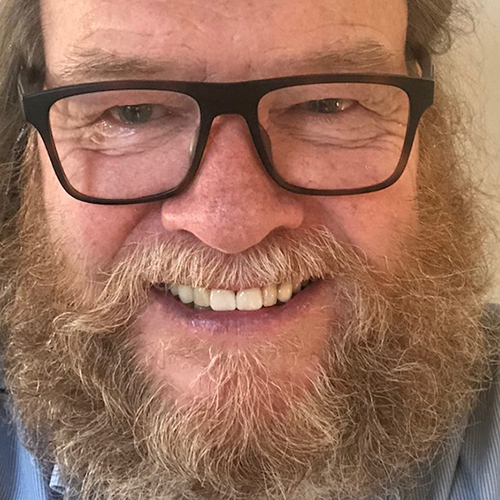 Ken Thompson
Former Deputy Fire Chief, New South Wales, and CEO, Thompson Consulting
Ken Thompson has a lifetime of experience as a firefighter having risen through the ranks of Australia's largest fire and rescue service (Fire & Rescue New South Wales), from recruit to deputy commissioner, over a period of 38 years. This journey included many frontline operational roles, middle management, senior management, and executive leadership. Ken is a graduate of the United States Fire Academy Executive Fire Officer Program and is one of a handful of civilian associates of the Australian College of Defence and Strategic Studies. He holds undergraduate and post-graduate qualifications in psychology, geography, planning, and management. Ken was a founder of the Asia-Pacific chapter of the United Nations International Search & Rescue Advisory Group (INSARAG), established to facilitate the coordination of international support between fire and rescue organisations throughout the Asia-Pacific region. Ken was one of the first Climate Change Ambassadors to be trained by Al Gore in Australia. Ken has recently retired and runs a small consultancy business that helps businesses prepare for emergencies and disasters. Since retirement, he has completed several climate change courses through Australian, American, and Canadian universities.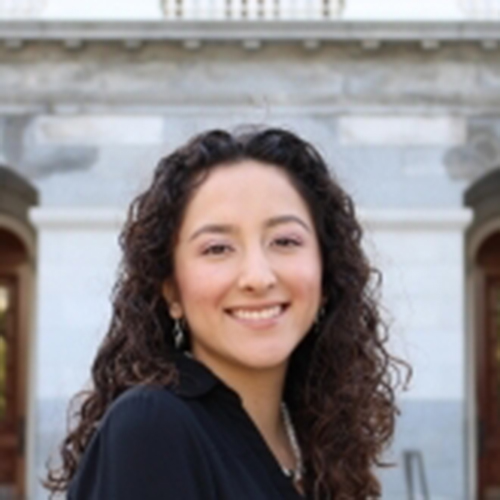 Sara Vargas
Climate Reality Leader trained in Miami in 2015
Sara Vargas is a born-and-raised Colombian studying political science and environmental studies at the University of California, San Diego. She is interested in environmental justice and intersectional climate issues, with emphasis in Latin American and indigenous populations. She is a passionate photographer and storyteller, with a goal to merge her experience within the environmental agency field with her passion for law and art in order to help raise resilience and education amongst our most disadvantaged communities.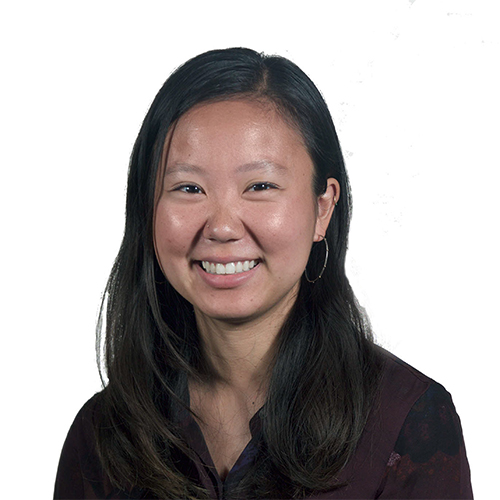 Emi Wang
Environmental Equity Manager, Greenlining Institute
As California transitions to a clean energy economy, Emi works to address poverty and pollution in communities of color where the impacts of climate change hit the hardest. She leads Greenlining's work to support local communities in accessing climate resources through capacity building and technical assistance support. Emi also helps to track state implementation of SB 535 and AB 1550, which direct at least thirty-five percent of California's Greenhouse Gas Reduction Fund investments to disadvantaged and low-income communities. Prior to joining Greenlining, Emi supported grassroots community improvement initiatives, primarily in low-income neighborhoods across New York City.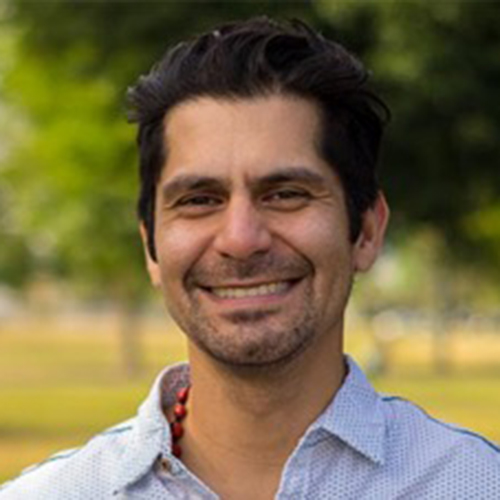 Carlos Zegarra
Executive Director, Sachamama
Born in Perú and raised in Colombia, Carlos Zegarra is a biologist whose dedication and passion for the environment was recognized with two Northern California Emmy Awards. After working on several environmental projects and noticing the lack of information available to the Latino community, he decided to move away from scientific research to help develop more effective ways to communicate the science of climate to the general public. Currently, he is the executive director of Sachamama, an environmental organization working to build support for a 100 percent clean energy economy and sustainable lifestyles within Latino communities. When he is not advocating for sustainable living and clean energy, he spends his time with his wonderful wife and three kids at their home in Dallas, Texas.