THANK YOU!
Your copy of It's a Breeze: The Facts about Wind Energy is ready – just click here to download it onto your computer.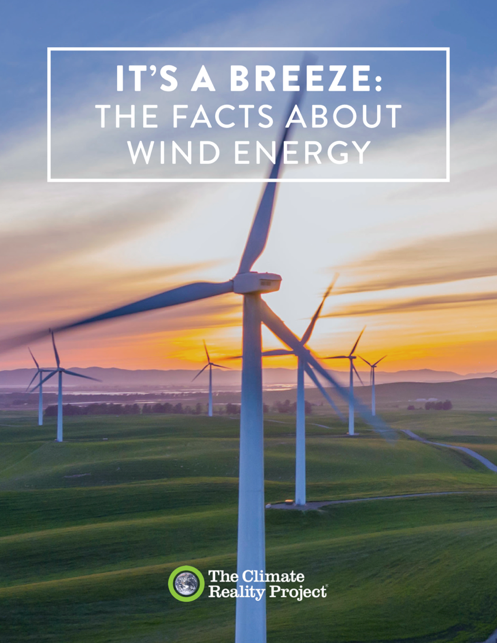 We'll be sure to send a copy to your email. And don't forget to share it with your family and friends:
To help Climate Reality continue fighting for the future of our planet, consider​ ​making a donation today.​ ​Your contribution will help us spread the truth about​ ​the climate crisis​ and power a global​ ​grassroots network fighting for solutions.