INFORMATION ABOUT THE BERLIN TRAINING
ABOUT

OVER THE COURSE OF THREE DAYS, PARTICIPANTS WILL:

Learn from our Founder and Chairman former US Vice President Al Gore, how to communicate the urgency of the climate crisis to people everywhere
Learn how to combine science and solutions to engage audiences
Learn to inspire others to take action
Hear from subject experts in such fields as strategic communications, climate science, and grassroots organizing
Network with global leaders and influencers
Information about the training venue and accommodations will be emailed to participants after they have been accepted to the training
There is no cost to attend the training. However, participants must pay for their own travel and accommodations.
SPEAKERS

AL GORE
OUR CHAIRMAN & FOUNDER
Former Vice President Al Gore is co-founder and chairman of Generation Investment Management. He is a senior partner at Kleiner Perkins Caufield & Byers, and a member of Apple, Inc.'s board of directors. Gore spends the majority of his time as chairman of The Climate Reality Project, a non-profit organization he founded that is focused on solutions for the global climate crisis.
Gore was elected to the U.S. House of Representatives in 1976, 1978, 1980 and 1982 and to the U.S. Senate in 1984 and 1990. He was inaugurated as the 45th Vice President of the United States on January 20, 1993, and served eight years. 
He is the author of the bestsellers Earth in the Balance, An Inconvenient Truth, The Assault on Reason, Our Choice: A Plan to Solve the Climate Crisis, and most recently, The Future: Six Drivers of Global Change. He is the subject of an Oscar-winning documentary and was selected as the 2007 Nobel Peace Prize Laureate for "informing the world of the dangers posed by climate change."
Former Vice President Gore was born on March 31, 1948, and resides in Nashville, Tennessee.
KEN BERLIN
PRESIDENT AND CEO, THE CLIMATE REALITY PROJECT
Ken Berlin is the President and CEO of The Climate Reality Project. Ken has devoted his career to leadership on environment, energy and climate change issues. A trusted advisor to businesses, non-profits and federal and state governments, Ken has been recognized as one of the top climate change attorneys in the world and has extensive expertise on international environmental issues ranging from clean energy to biodiversity. Most recently, Ken chaired the Skadden Arps Environmental and Climate Change practices and served as the Executive Vice-President and General Counsel for the Coalition for Green Capital. He was also a leader in establishing the Climate Speakers Network. In 2012, Ken served as Chair of the Obama Energy and Environment Team.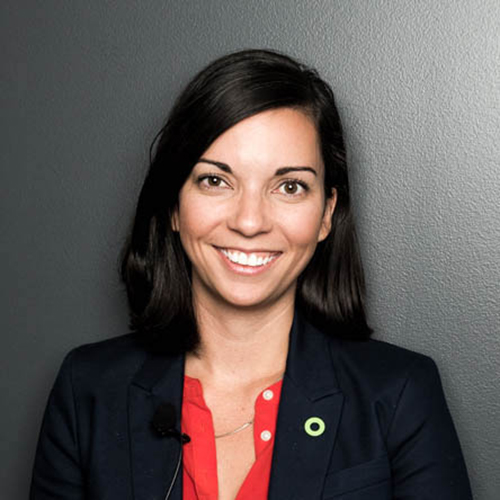 Olena Alec
Director of Engagement, The Climate Reality Project
Olena Alec is the director of Engagement for The Climate Reality Project, where she oversees the support, engagement, and strategy of our incredible base of Climate Reality Leaders and volunteers. With a master's degree in environmental science and policy from Columbia University and a bachelor's degree in environmental studies from the University of Southern California, she is dedicated to teaching climate science and sustainability, and to amplifying the voices and actions of those on the front lines. Olena has worked for various nonprofit organizations within the environmental education world. Prior to joining The Climate Reality Project, she was working in New York City connecting teachers and administrators to resources and partners to further their sustainability goals. Olena also served in the Peace Corps in Nicaragua, working with her community on issues of environmental protection and sustainability. She is honored to work alongside Climate Reality Leaders as we build and support a network of motivated leaders to further the conversation on climate change and inspire action.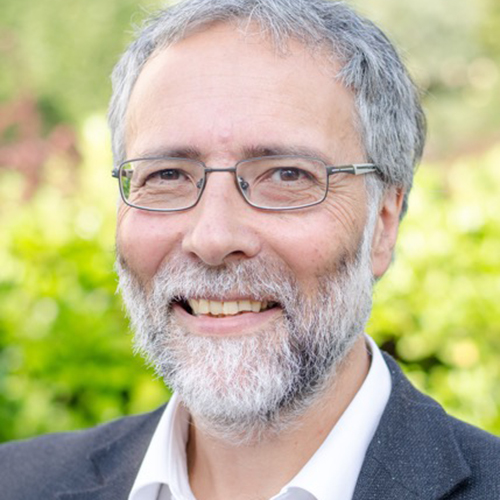 Christoph Bals
Policy Director, Germanwatch
Christoph Bals is the Policy Director of the environmental and development organization Germanwatch, of which he is a founding member. He has been engaged in the politics of climate and development with Germanwatch ever since. He is a board member of the "Stiftung Zukunftsfähigkeit" (Foundation for Sustainability), the Munich Climate Insurance Initiative (MCII) which is pushing for insurance for the people of developing countries against climate risks, and the Renewables Grid Initiative (RGI). Bals is also member of political coordinantion of the international Climate Action Network and the speaker board of Klimaallianz. Bals has taken part as an active observer in all the UN climate summits. He has co-initiated many political initiatives in the area of climate and development as well as climate and economics, for example, the European Business Council for Sustainable Energy, e-mission 55 and atmosfair. Bals studied theology, economics and philosophy in Munich, Belfast, Erfurt and Bamberg.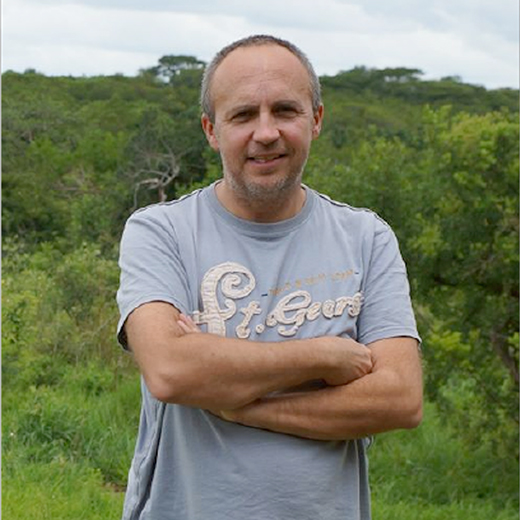 Zsolt Bauer
Branch Manager, The Climate Reality Project Europe
Zsolt Bauer leads Climate Reality Europe from Budapest under host organization Greenpeace Central and Eastern Europe. He has spent close to 20 years in the communications industry at multinational agencies like BBDO and Ogilvy and Mather. For nearly 15 years, he worked for The Regional Environmental Center both on core communication activities and on awareness projects, including campaigns focused on sustainable development education and climate change. He is a member of the board of the Hungarian Business Leaders Forum (HBLF) and a trained Climate Reality Leader.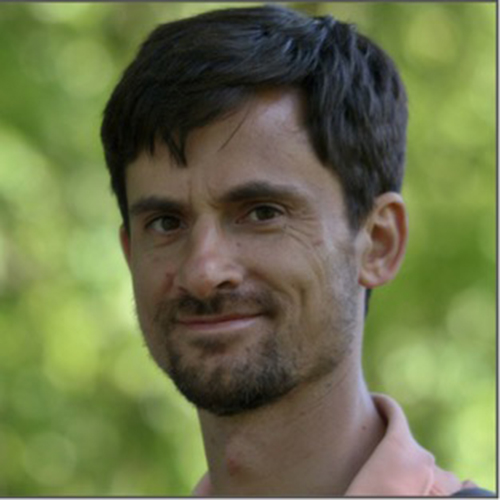 Patryk Bialas
Director of the Centre for Innovation and Expertise at the Science and Technology Park Euro-Centrum; Coordinator, Katowice Smog Alert
Patryk Bialas is an urban activist and campaigner. He is the leader of Katowice Smog Alert and the urban movement BoMiasto. He is also Director of Centre for Innovation and Expertise at the Science and Technology Park Euro-Centrum. He has spent years working on regional development, technology development, commercialization and transfer of technology. His interests include the green economy, air quality improvement, renewable energy, energy efficiency in buildings, and energy saving technologies.
Vicky Brown
Climate Reality Leader trained in 2017 Pittsburgh, from Dublin, Ireland
Vicky Brown has 20 years of combined experience in advertising, fundraising, and strategic philanthropy. Social change is at the heart of her work to help big ideas become reality. Vicky is the CEO of The Cool Planet Experience, which seeks to engage the Irish public on the transition to a low carbon future. Her goal is to change human behaviour through making the message of climate change simpler and more accessible, so she created the Cool Planet Champions program, inspired by the Climate Reality Leadership Corps, and has trained 26 individuals to talk about climate change using their own voice.
Marc Buckley
Climate Reality Leader trained in 2016 Manila, from Hamburg, Germany. Volunteer regional coordinator for Germany and Austria.
Marc Buckley is the Germany and Austria Regional Coordinator for Climate Reality's European branch. An Official UN SDG Advocate, Social Innovation, Climate Change, Agriculture, Food and Beverage Expert Network member of the World Economic Forum, Global Food Reformist, and Sustainable Futurist. Marc practices a systems view of life, Cradle to Cradle and Circular Economy principles. Marc is on a mission to empower billions of global citizens to live an adaptive lifestyle of health and sustainability within planetary boundaries. His aim is to reform the agriculture, food and beverage industry with impactful projects and moonshot companies. As part of his work, Marc teaches and speaks to audiences across the globe about climate change and food reform, and has also taught entrepreneurs how to build and grow resilient, sustainable, and profitable businesses.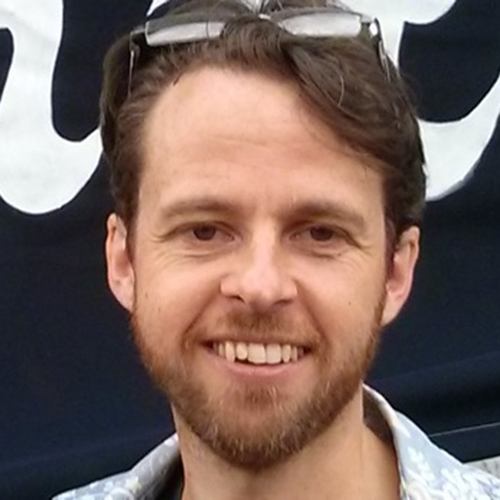 Jamie Clarke
Executive Director, Climate Outreach
Jamie is motivated by the importance of enabling climate change to be something everyone cares about rather than backs away from. He sees deep and effective public engagement as being fundamental to addressing climate change. He has extensive experience working with academics, government departments, international bodies, NGOs, businesses and community groups. Having been an advocate and educator for many years, Jamie understands that traditional climate messages tend to turn people off rather than engage them but that practical interventions based on social research is pivotal to reversing this trend. He is the co-author, with Adam Corner, of Talking Climate: From Research to Practice in Public Engagement, published in November 2016.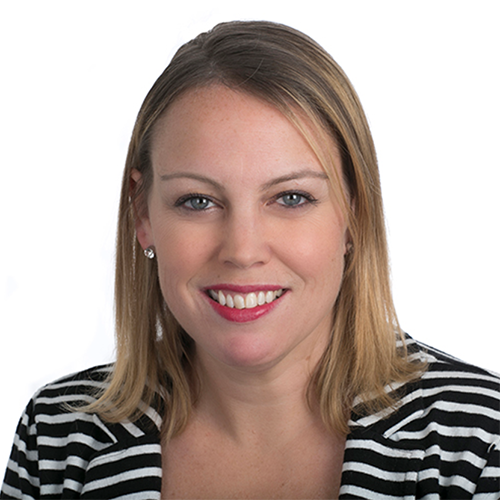 Stacie Cobos
Senior Vice President for Communications, The Climate Reality Project
Stacie Paxton Cobos oversees all communications, creative content, and marketing for Climate Reality. Prior to joining Climate Reality, she was senior vice president at Hill+Knowlton Strategies, an international public relations firm, where she managed multifaceted communications campaigns, including earned and social media, content creation, and advertising for nonprofits, corporations, and trade associations. A veteran campaign strategist and spokeswoman, Stacie served as national press secretary at the Democratic National Committee from 2006–2009. She managed communications on three presidential campaigns and spent six years on Capitol Hill as a spokeswoman and senior adviser to members of Congress. Stacie's experience also includes several years at CNN, where she oversaw publicity for the network's anchors and programming. She is a graduate of the University of California, Santa Barbara.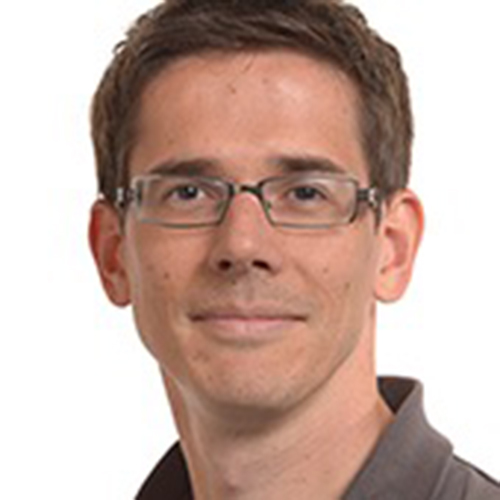 Bas Eickhout, MEP
Member of the European Parliament, The Netherlands
Bas Eickhout is a Member of the European Parliament for GroenLinks, the Dutch Greens. He is a member of the Committee on the Environment, Public Health and Food Safety and a substitute member of the Committee on Economic and Monetary Affairs and the Committee on Transport and Tourism. He is also a member of the Delegation for relations with the United States and a substitute member of the Delegation for relations with the People's Republic of China. Eickhout studied Chemistry and Environmental Science at the Radboud University in Nijmegen and lives in Utrecht. Since 2000 he worked as a researcher at the Netherlands Environmental Assessment Agency (Planbureau voor de Leefomgeving). He worked on several projects which had to do with international environmental problems, such as climate change, agriculture, land-use and biofuels. He co-authored the IPCC report on climate change which received the 2007 Nobel Peace Price. He also co-authored the GroenLinks election program for the European elections in 2004, 2009 and 2014, and the Dutch elections in 2010 and 2012.
Paola Fiore
Climate Reality Leader trained in 2015 Miami, from Vimodrone, Italy
Paola Fiore is a sustainability management and communications specialist, sustainability professional coach, and climate change advocate. Paola partners with corporate and non-profit management to create a culture of sustainability, apply responsible leadership principles, and find the right balance among economic, social, environmental, and climate policies to drive innovative, sustainable business growth, increase profits, and enhance brand reputation. She empowers old and new generations of innovators and sustainability leaders to emerge through helping them define their vision, strategies and goals, as well as refine their accountability and decision-making process, and lead personal and organizational change towards sustainability and climate resilience. 
Joanna Flisowska
Coal Policy Coordinator, Climate Action Network (CAN) Europe
Joanna Flisowska works as Coal Policy Coordinator at Climate Action Network (CAN) Europe where she leads the work on a swift and just transition away from coal energy into economically competitive and environmentally sustainable energy systems in Europe. Joanna, a native of Katowice, Poland, is an accomplished climate and energy policy expert with long-time professional and voluntary experience working on various aspects of the coal phase-out in Europe. In her work for CAN Europe, Joanna focuses her efforts on accelerating the European coal phase out through advocacy work on EU policies and close cooperation with national campaigners across the Europe. Prior to CAN Europe, Joanna worked on climate and energy issues at Greenpeace, CEE Bankwatch Network and the Polish Green Network. Joanna holds a Master's degree in Law from the University of Silesia.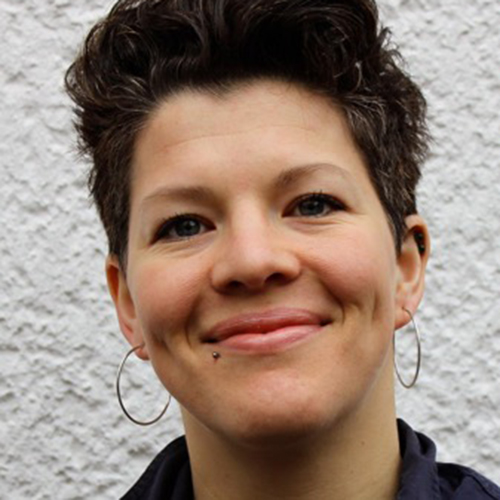 Dr. Stefanie Groll
Head of Department for Environmental Policy and Sustainability, Heinrich Böll Foundation
Dr. Stefanie Groll heads the Department for Environmental Policy and Sustainability at the Heinrich Böll Foundation. She holds a PhD in political science and is a trained marketing expert. Her main focus is energy transition, specifically in the electricity and transportation fields. Stefanie is particularly interested in how digitalization contributes to the goals of energy transition: which technologies, policies and market designs are most efficient and effective in order to phase out fossil fuels? What is needed to create a distributive and resilient energy system based on renewables? She gathers energy experts, data advocates and environmetal activists in a think tank environment to come up with policy-orientated solutions. She believes original thinking and including a broad range of perspectives are necessary to find equitable outcomes. Stefanie has been active in the climate justice movement in Germany for more than ten years.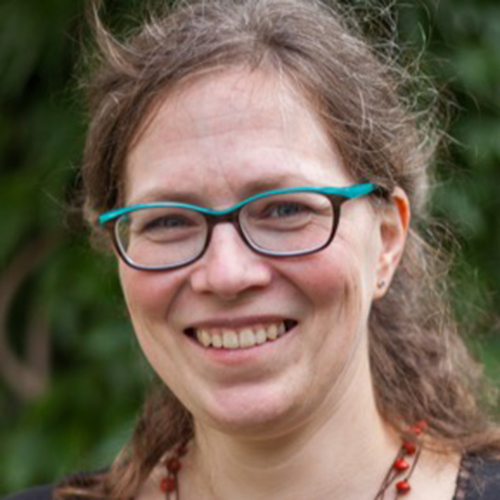 Kathrin Gutmann
Campaign Director, Europe Beyond Coal
Kathrin Gutmann is the Campaign Director of the Europe Beyond Coal campaign. In her role as coordinator of NGO efforts to phase out coal with the Climate Action Network (CAN) Europe since 2013, Kathrin led the development of the Europe Beyond Coal Campaign. Kathrin brings with her more than fifteen years of expertise with network coordination, climate & energy policy and advocacy, having worked as Head of Policy & Advocacy with WWF International's Climate Program and in different capacities with Climate Analytics, the European Climate Foundation, the German Environment Ministry, the Green Party in the German Bundestag and Greenpeace International. She has in past served on the Board of the Climate Action Network International and the Board of the Youth Organization of Friends of the Earth Germany, the BUNDjugend. She holds a master's degree in Political Science from the Freie Universität Berlin.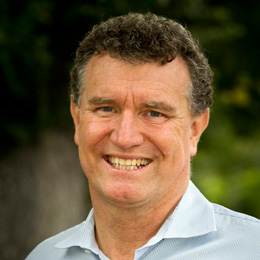 Don Henry
Public Policy Fellow for Environmentalism, University of Melbourne
Don Henry is the Melbourne Enterprise Professor of Environmentalism at the Melbourne Sustainable Society Institute, one of the foremost institutions advancing climate policy and research in Australia. Mr. Henry previously served as CEO of the Australian Conservation Foundation (ACF) for 15 years, working to tackle some of the greatest environmental challenges facing Australia. Mr. Henry was named Australian Not for Profit Organisation CEO of the Year for his leadership at ACF and the Prime Minister's Environmentalist of the Year in 2013. He has also received the UN Environment Programme's Global 500 Environment Award. In addition to his vast contributions at the Melbourne Sustainable Society Institute, Mr. Henry continues to serve on the board of The Climate Reality Project.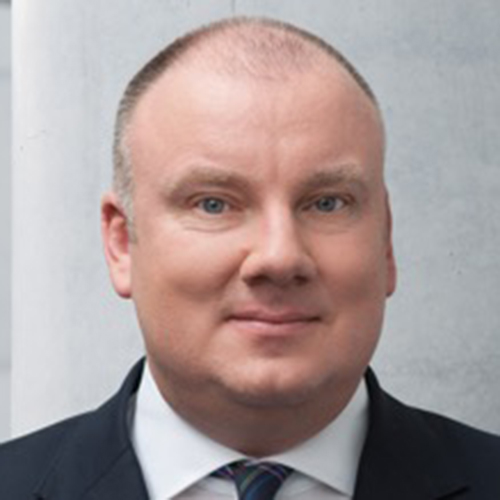 Christian Hochfeld
Executive Director, Agora Verkehrswende
Christian Hochfeld is the Executive Director of Agora Verkehrswende a leading think tank on decarbonizing transportation into the middle of the century. Agora Verkehrswende was initiated by Stiftung Mercator and the European Climate Foundation. Prior to his appointment as Director of Agora Verkehrswende in February of 2016, Christian Hochfeld was the Program Director for Sustainable Transportation based in Beijing, China at Deutsche Gesellschaft für Internationale Zusammenarbeit (GIZ) GmbH. From 2004 to 2010 he was a member of the Management Board of the Oeko-Institut, one of Europe's leading independent research and consultancy organizations working for a sustainable future. Between 1996 and 2004, he was a research associate at the Oeko-Institut. Hochfeld holds a degree in environmental engineering from the Technical University of Berlin. Since 2015, he has been an advisor of the Board of Directors of the International Council on Clean Transportation (ICCT) and a member of the International Advisory Committee of the national Chinese Electric Vehicle Platform (China EV100).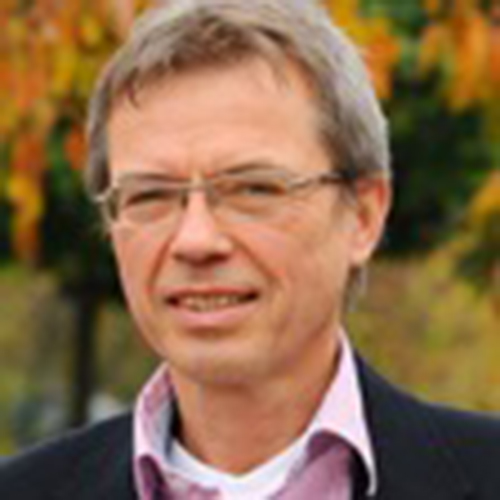 Prof. Dr. Johannes Lelieveld
Director, Department of Atmospheric Chemistry, Max Planck Institute for Chemistry
Prof. Jos Lelieveld received a Ph.D from the Faculty of Physics and Astronomy at Utrecht University, the Netherlands. He was at Stockholm University and the University of California, San Diego, and became professor at Wageningen University in 1993, and at Utrecht University in 1995. In 2000, he was appointed director at the Max Planck Institute for Chemistry in Mainz, Germany. He is also professor in Atmospheric Physics at the University of Mainz. Since 2008, he is part-time institute professor at the Cyprus Institute. Further, he is spokesperson of the Paul Crutzen Graduate School and associated editor of several scientific journals. He has published more than 400 peer-reviewed articles of which many are highly cited. He is a member of the German national academy of sciences Leopoldina, and the International Silk Road Academy of Sciences, China. He received many international distinctions, including an honorary doctorate by the University of Crete. His research addresses atmospheric chemistry, aerosols, climate change and planetary health.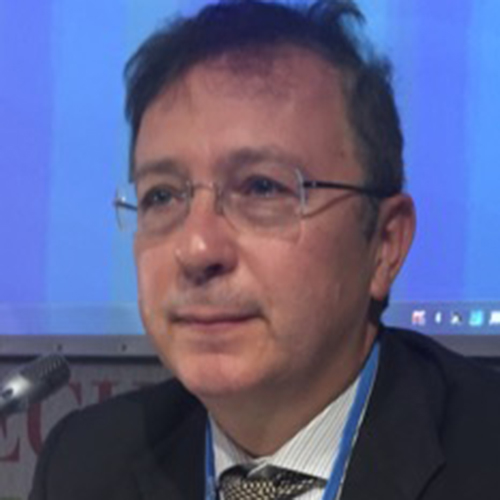 Grammenos Mastrojeni
Assistant Director-General, Coordinator for the Environment Ministry of Foreign Affairs, Italy Climate Reality Leader (trained in Istanbul, 2013)
Grammenos Mastojeni is a diplomat, professor and writer, who has pioneered research and action on societal, geo-strategic and economic impacts of environmental degradation. He currently serves in the Italian Ministry of Foreign Affairs as Assistant Director General and Coordinator for the Environment and Head of the Science-Policy Interface with Italian Development Cooperation, where he oversees numerous aid projects for mitigation and adaptation in developing countries. He is head negotiator on water, lands, ecosystem based approaches, and oceans for the Ministry of Foreign Affairs, and a member of the delegations to the UNFCCC, UNCBD and other environment-related European and multilateral processes. He is Co-chair of the G7 Group on Climate and Fragility, Chair of the Global Mountains Alliance – Mountain Partnership, Member of the Board of the Global Islands Partnership, Member of the National Emissions Trading Commission, and Professor of Environment and Geo-strategy at various think-tanks and universities in Italy and abroad, and member of various scientific boards. Grammenos has authored numerous articles, official texts published by official organizations, and five books about human impacts of environmental degradation.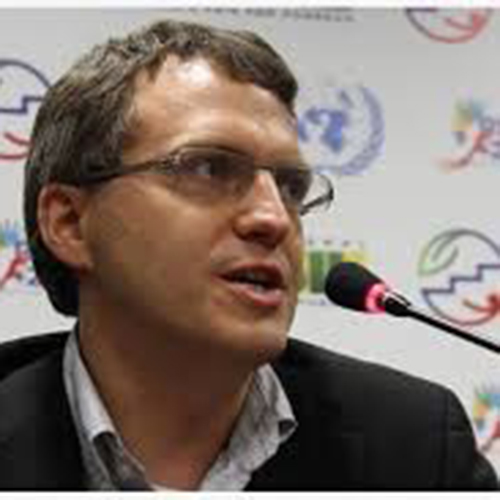 Daniel Mittler
Political Director, Greenpeace International.
Daniel Mittler has been a climate activist and advocate at international climate negotiations for decades. From 2008 to 2010, he was Head of the Germany Programme at the European Climate Foundation. From 2004 to 2008 he was also working at Greenpeace International leading work on trade, corporate accountability and international financial institutions. Before joining Greenpeace for the first time, Daniel was Head of International Campaigns at BUND – Friends of the Earth Germany for four years. In 2001 he organized one of the first mass climate demonstrations in Germany. Thousands marched with a "Lifeboat for the climate" to the climate negotiations taking place in Bonn. Daniel studied Politics, African studies and urban planning in Edinburgh, Kingston, Ontario and London. His writings can be found at www.greendaniel.blogspot.com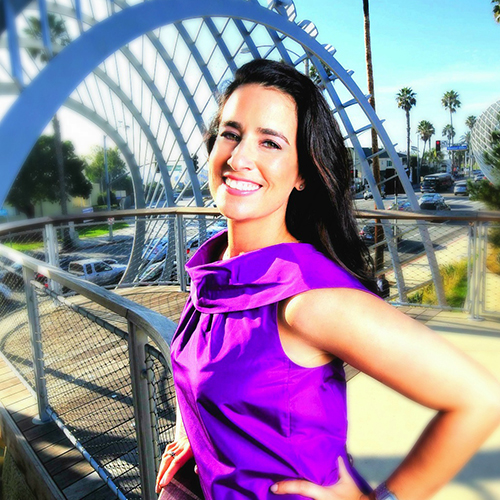 Jaime Nack
President, Three Squares Inc.
Jaime Nack is the president of Three Squares Inc., a cutting-edge sustainability consulting firm specializing in developing comprehensive sustainability plans for corporate, government, and nonprofit entities. Nack also founded One Drop Interactive – an employee engagement platform maximizing sustainability management and cost savings. She has a master's in public policy from UCLA, where she also earned her bachelor's in international economics with a minor in urban planning. She serves as a Climate Reality Leader and as a federal appointee to the National Women's Business Council. Nack was named the 2013 Environmental Conservator of the Year by the US SBA. She was also named a Young Global Leader by the World Economic Forum.
Jess Pepper
Climate Reality Leader trained in 2013 Chicago, from Dunkeld, Scotland
Jess Pepper is a full-time mom and climate advocate. After attending her first Leadership Corps training in Chicago in 2013, Jess completed a World Bank course on climate change and has since worked with many Scottish environmental NGOs including the Scottish Environment LINK and WWF Scotland. During her time at WWF, Jess was part of a diverse coalition of development, environmental, faith and community organizations campaigning for action on climate change. As the Scottish Climate Change Act went through the Scottish Parliament, she also worked with The Children's Parliament on a project enabling Scottish children to contribute to the legislative process.
Dr. Henry Pollack
Emeritus Professor of Geophysics, University of Michigan
Dr. Henry Pollack is a professor emeritus of geophysics at the University of Michigan, where he served as chairman of the Department of Earth and Environmental Sciences and associate dean for research in the College of Literature, Science, and the Arts. He has taught at every level of the curriculum, from introductory courses for non-scientists to advanced graduate seminars. His recent research focuses on the record of climate change as recorded by temperatures in the rocks beneath the Earth's surface. Dr. Pollack has served on many advisory panels for the National Sciences Foundation, testified before the National Academy of Science and US Senate committees, and provided briefings about climate change to Congress and the White House. He is published widely in scientific journals, is a science advisor to The Climate Reality Project, and was a contributing author to the Nobel Prize-winning Intergovernmental Panel on Climate Change (IPCC) Fourth Assessment Report.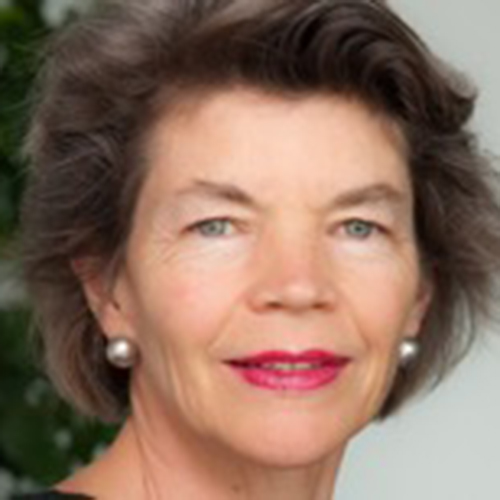 Megan Richards
Director, Energy Policy in Directorate General for Energy, European Commission
Megan Richards is Director of Energy Policy in DG Energy (ENER) of the European Commission since 1 April 2017. She has a bachelor of science, bachelor of laws and master of public administration degrees. She has worked for the United Nations Development Programme (UNDP) in Africa, the Inter-American Development Bank in Washington, the government of Canada, and private law firms. In 1991, she joined the European Commission and has worked programs to support SMEs, research and innovation, including regulatory, legal, financial and contractual issues. From September 2006- April 2009 she was director of resource management in the Commission's Joint Research Centre; from May 2009 was in the Commission's DG CONNECT, holding positions of director of General Affairs, director of Converged Networks and Services, director Coordination, and acting Deputy Director General and Principal Adviser. From 2013-2014 she was EU Fellow at the Weatherhead Center for International Affairs at Harvard University.
Prof. Mary Ritter
International Ambassador and former CEO, EIT Climate-KIC; Emeritus Professor, Imperial College London
Mary Ritter was founding CEO (2010-2014) of the EU's EIT Climate-KIC - Europe's largest public-private partnership addressing climate change - guiding it from inception to a pan-European cross-sectorial community of nearly 200 partners from academia, business and regional/city government, working to innovate for net zero-carbon prosperity and climate resilience. She is now the KIC's International Ambassador looking to extend the global impact of the KIC model. In 2015-2016, she established and led a cross-sectorial team in Australia to develop the independent enterprise 'Climate-KIC Australia' - founded in 2016 and now providing a collaborative platform in the Asia-Pacific region. Mary is Professor Emeritus and previous Pro Rector for International Affairs at Imperial College London (2004-2011). She sits and has sat on many international and national boards, currently including: RISE Advisory Group for EU Commissioner Moedas; Bernal Institute Advisory Board, University of Limerick, Ireland; National Research Foundation Fellowship Evaluation Panel, Singapore. She is an elected Fellow of The Royal Society for the Encouragement of Arts, Manufactures and Commerce (FRSA), Royal College of Pathologists (FRCPath), Royal Society of Biology (FRSB) and City and Guilds Institute (FCGI). She was awarded an OBE in the 2014 New Year Honours for her service to scientific research and innovation.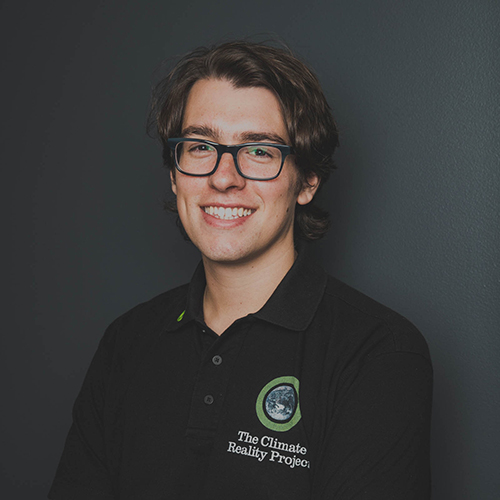 Tim Ryder 
Presentation Coordinator, The Climate Reality Project
After graduating from Stetson University in 2012, while interning at EPA's Office of Water in Washington, DC, Tim heard about an exciting opportunity: The Climate Reality Project was hosting a training in Chicago. After completing the training in 2013, he was so enthralled with the organization's mission that he sought an internship with Climate Reality's Science and Solutions team. After completing his internship, Tim was offered a consulting position, and ultimately a full-time position, on the same team as a solutions associate. In this initial role, his job was split between curating former US Vice President Al Gore's slideshows and supporting Climate Reality's numerous campaigns and programs with research. Tim is now responsible for creating the president and CEO's presentations as well, and assisting many other teams with their slideshows. He also has become increasingly active in the policy and organizing aspects of Climate Reality's work and assists with a number of campaigns and programs in this capacity.
Ignace Schops
Climate Relaity Leader trained in 2013 Istanbul, from Heusden-Zolder, Belgium. Goldman Prize winner, 2008.
Ignace Schops is a Belgian environmentalist, a biodiversity, landscaping & herpetology expert. He is Director of the Belgian NGO Regionaal Landschap Kempen en Maasland (RLKM), President of EUROPARC federation, and council member of the largest nature conservation organization in Flanders, Natuurpunt. Schops was awarded with the Goldman Environmental Prize in 2008 for his contributions to the establishment of the Hoge Kempen National Park, the first national park in Belgium. In 2010, he became one of the eight global ambassadors for the IUCN countdown 2010 initiative. Ignace Schops is a full member of the Club of Rome, EU chapter and a Honorable Doctor at Hasselt University.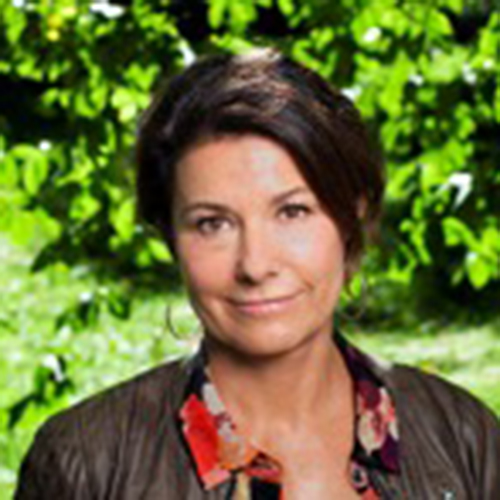 Samantha Smith
Director, Just Transition Centre
Sam Smith is the director of the Just Transition Centre, working for zero carbon, zero poverty and a just transition for workers, jobs and communities. The Centre was established by the International Trade Union Confederation and the European Trade Union Confederation to get concrete plans for just transition at all levels. Previously Sam was the global climate and energy leader for WWF, the world's largest conservation organization. Earlier in her career she was the Director of WWF's Arctic Programme, working in the eight Arctic countries with communities, indigenous peoples' organizations, and government. Sam has also held senior roles within the New Energy division of Statoil in Norway, leading teams on CO2 projects as well as project finance and government relations for large-scale renewable energy projects. She was part of the group that helped establish Statoil's groundbreaking offshore wind power project, Hywind. Sam started her career as a corporate litigation attorney specializing in finance in the United States. She received multiple awards for rights-based pro bono work on racial justice, reproductive rights and poverty. Sam has degrees in history and law from the University of California, Berkeley.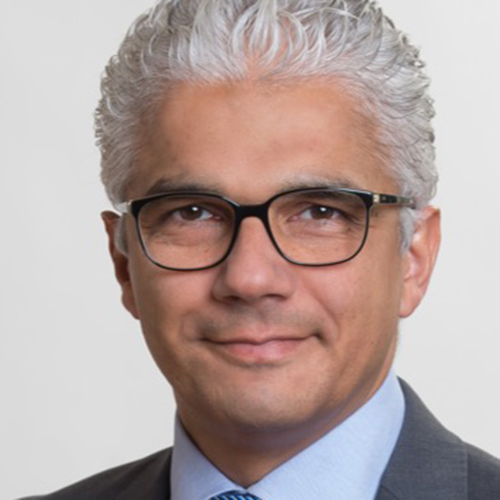 Ashok Sridharan
Mayor of Bonn, President of ICLEI – Local Governments for Sustainability
Ashok Sridharan—Mayor of Bonn since 2015, and President of ICLEI – Local Governments for Sustainability since June 2018—holds a degree in legal affairs and has long-standing experience in local government administration. Mayor Sridharan promotes Bonn as Germany's United Nations City, as a business location and center of cultural life and heritage. UN Bonn's motto "Shaping a Sustainable Future" serves as the guiding principle for equitable local development, international cooperation and global advocacy – three areas where Bonn is active and engaged. Within ICLEI and other city networks, Mayor Sridharan promotes and advocates low-emission solutions, holistic approaches to sustainable development and multi-level governance cooperation towards the implementation of major global sustainability agendas. He sees Bonn's strength as being a connecting point for local communities and transboundary global cooperation.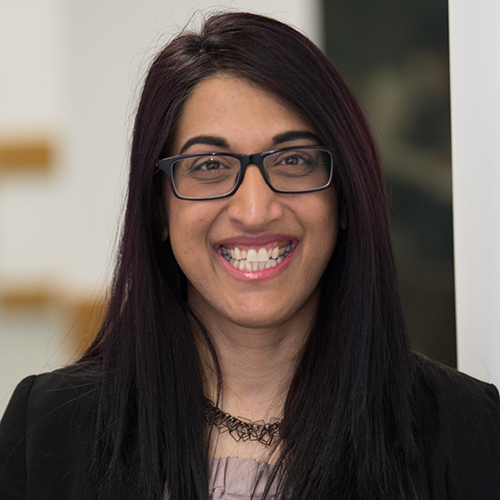 Shana Tufail
Climate Reality Leader trained in 2014 in Rio de Janiero, and United Kingdom Regional Coordinator, from London, United Kingdom
Shana Tufail is the UK's national coordinator for The Climate Reality Project and is spearheading the UK and London chapter through a new strategy of engagement. Shana engages and supports Climate Reality Leaders based in the UK once they return from their training and is building alliances and strategic partnerships with UK businesses and climate organisations to help accelerate collective action on decarbonising the UK economy. The UK Prime Minister recently launched four grand challenges for the UK and Shana is working with the UK government department BEIS (Business, Energy and Industrial Strategy) to train climate ambassadors across government departments to support the clean growth challenge. Shana also has a role to play in the recently announced AI sector deal and the AI and data challenge through her job at The Alan Turing Institute. Shana mentored Climate Reality Leaders leaders in Pittsburgh in 2017 and is will be a mentor in Berlin alongside some of her recent mentees from Pittsburgh.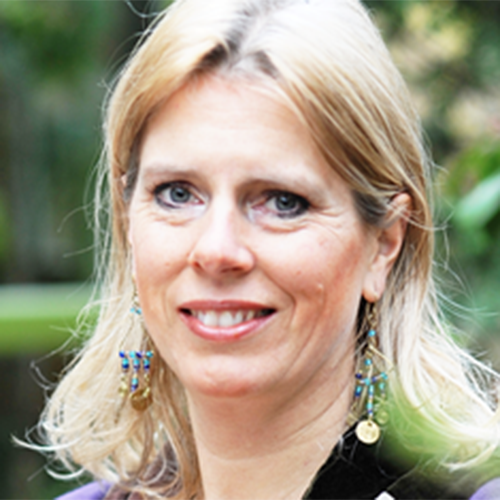 Dr. Diana Ürge-Vorsatz
Director, Center for Climate Change and Sustainable Energy Policy (3CSEP), Central European University
Diana Ürge-Vorsatz is a Professor at the Department of Environmental Sciences and Policy at the Central European University (CEU). She serves as Vice Chair of Working Group III of the Intergovernmental Panel on Climate Change (IPCC). She holds a Ph.D. from the University of California (Los Angeles and Berkeley). She served as the Acting Head of Department at CEU in 2002-2003 and directed the PhD program in 2003 – 2004. Dr. Urge-Vorsatz was a Coordinating Lead Author in two Assessment Reports of the IPCC. She served on the United Nation's Scientific Expert Group on Climate Change, and led the buildings-related work in the Global Energy Assessment. She serves as associate editor of the journal "Energy Efficiency", and is a member of the Editorial Board of "Annual Reviews of Environment and Resources". She co-chaired the Scientific Steering Committee for the global "Cities and Climate Change Science" conference in Edmonton, March 2018. She received the Hungarian Republic's Presidential Award "Medium Cross" in 2008, as well as the "Role Model" award in 2009 and was invited as a member of Academia Europaea in 2017.
Patrick van der Meulen
Climate Reality Leader trained in 2015 Miami, from Groningen, the Netherlands
Patrick van der Meulen is an entrepreneur and sustainability professional with a focus on developing solutions to the world's major problems. In his second year of undergraduate studies at the Hanze University of Applied Sciences, Patrick launched and introduced an electric car to the Dutch market. This drove Patrick to start the company enie.nl in 2012 along with his father and brother, with the goal of making solar energy accessible to all. Patrick is hopeful that his work in innovative entrepreneurship will support others in making the clean energy transition.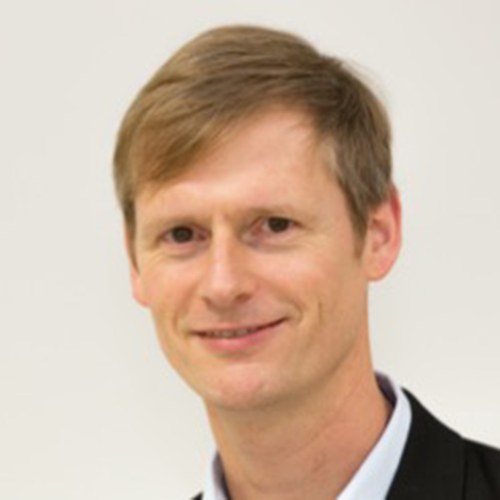 Norbert Winzen
Resident of Keyenberg, Germany
Norbet Winzen was born, grew up, and currently lives in Keyenberg, a village with a population of 1,000 people. Keyenberg was founded 400 years prior to Berlin, but the village will only exist for 4 more years. Norbert and nine members of his family live together on their old heritage listed farm. Keyenberg is one of the villages threatened by the lignite open cast mine Garzweiler run by RWE. The Garzweiler-lignite is used for two of the three most CO2-expelling power plants in Europe, just about 15 km away from his home. Norbert studied nutrition science in Bonn, now working as a health prevention expert for a German statutory health insurance company. On his way to work, he can see the nearby mine and the exhaust of the power plants every day, facing that his home in a few years will be gone through these power plant chimneys too. He lives in the German Rhine River coal mining district, where over the years about 50 villages with ten of thousands of people have been devastated by open pit lignite mining. Keyenberg, along with four other villages, is next on the list to be displaced. All residents have until 2022 to move away from the village. Like Norbert, they are forced to negotiate with RWE to sell their homes.

CHECK BACK FREQUENTLY FOR UPDATED INFORMATION ABOUT THIS TRAINING