Make a Difference on Climate Change

April 22 - May 2, 2021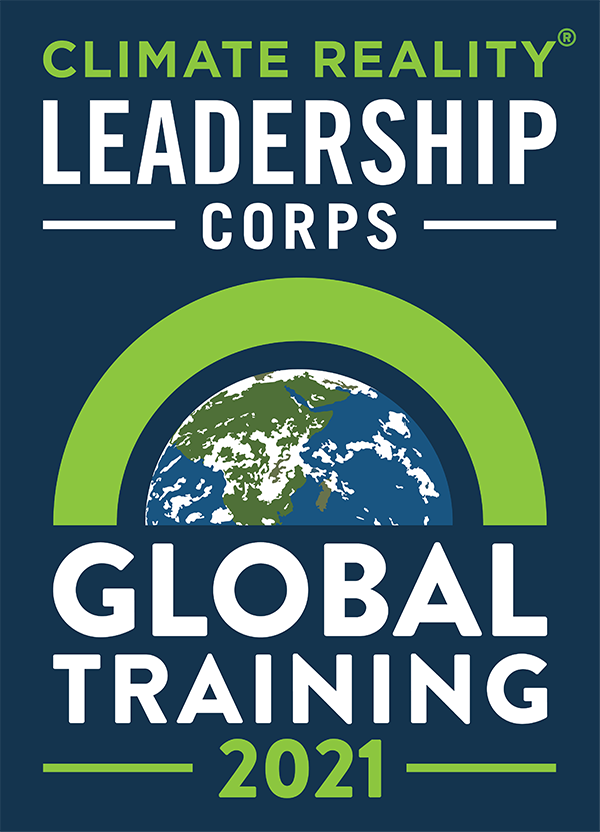 The registration period for the Virtual Global Training has closed.
You see our climate changing and injustice growing across the planet.
You want to make a difference.
Join the Climate Reality Leadership Corps of activists and learn how by attending a free online training led by Al Gore and a team of world-renowned scientists, activists, innovators, and more.
Climate Reality Virtual Global Training

Training Dates and Times
On-demand video sessions will be available from October 16-24
Interactive Zoom sessions will take place from October 18-24
Four required two-hour broadcast sessions will air on October 16, 17, 23, 24. Each two-hour broadcast session includes presentations and a Zoom small group discussion.
You will be able to choose from the following two broadcast schedules:
 
​Cohort 1 Broadcast Schedule:

Sunday, October 24: 17:00 – 19:00 UTC+9 (Tokyo)
Saturday, October 23: 17:00 – 19:00 UTC+9 (Tokyo)
Sunday, October 17: 17:00 – 19:00 UTC+9 (Tokyo)
Saturday, October 16: 17:00 – 19:00 UTC+9 (Tokyo)
 

Cohort 2 Broadcast Schedule:

Saturday, October 16: 18:00 – 20:00 UTC-4 (New York)
Sunday, October 17: 18:00 – 20:00 UTC-4 (New York)
Saturday, October 23: 18:00 – 20:00 UTC-4 (New York)
Sunday, October 24: 18:00 – 20:00 UTC-4 (New York)
Training Format
Online broadcasts, on-demand video sessions, and Zoom meet-ups
Flexible schedule lets you watch at the times that work for you
Training Focus
The science of climate change and practical solutions
How the climate crisis is fueling a global health crisis
Climate and environmental justice around the world
Effective organizing for climate action
Connecting natural and technological climate solutions
COP 26: Making 2021 a year for breakthrough action