Help Build Our Movement: Donate Today!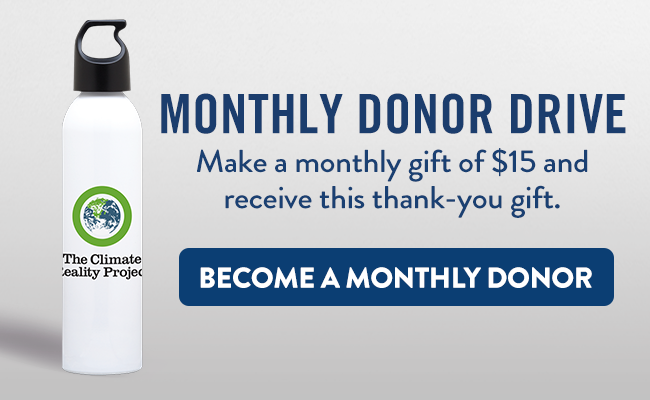 Together, we can fight the climate crisis and create a healthy future for all of us, but we have a lot of work left to do.
A monthly gift from you can help us grow our grassroots movement in more and more communities and train more activists to lead the way. And as a thank you for your new generous monthly gift of at least $15, we'll send US-based donors a limited edition, eco-friendly Climate Reality water bottle.