Community Engagement Exchange Program Participants from The Maldives and Mozambique Conducting Civil Society Practicum with The Climate Reality Project
Muna Mumthaz and Ester António are partnering with The Climate Reality Project in Washington, DC through the US State Department's Community Engagement Exchange Program. For 12 weeks, Muna and Ester, emerging international young leaders, are working at Climate Reality, collaborating on building healthy, inclusive communities and preparing the Community Engagement Project they will undertake upon their return to The Maldives and Mozambique, respectively.
Muna is working on scaling a sustainable hospitality plan in The Maldives, and Ester is building the plans for an environmental justice and pollution impact report in Mozambique. Additionally, both Muna and Ester will be working with Climate Reality's domestic and global outreach teams to build upon our mission to catalyze a global solution to the climate crisis by making urgent action a necessity across every sector of society. The two fellows will attend the first Power Up: A Climate Reality Training on Advocacy in Action, October 27 – 28 in Houston, Texas.
Jamiah Adams, senior vice president of diversity and justice at The Climate Reality Project, is pleased to participate in the inaugural Community Engagement Exchange Program and said the following: "All of the outreach teams at Climate Reality underscore diversity and justice – while conducting both domestic and global outreach – it is my hope that this type of people-to-people exchange will help us to continue building global partnerships to find solutions to climate and environmental justice issues worldwide. Muna and Ester bring an invaluable perspective, and we look forward to learning as much from them as they will from us."
The Community Engagement Exchange (CEE) Program is a dynamic global network of innovators working with communities to address critical 21st Century issues. CEE equips dedicated visionaries with the expertise, skills, and resources to develop multisector approaches and build healthy and engaged communities in over 100 countries. A transformational leadership development experience, CEE is a year-long program designed to enable civil society leaders, ages 20-27, to harness the power of networks, relationships, and information for the public good, specifically on issues related to civic dialogue and peacebuilding, open and participatory government, women and gender, resilience and sustainable development, and youth engagement. 
The CEE Program is sponsored by the US Department of State with funding provided by the US government and supported in its implementation by IREX.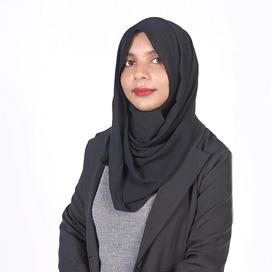 Muna Mumthaz (she/her) - Muna is a highly driven individual determined to create a lasting and positive impact in the world. She graduated with BA (Hons) in Marketing from UCSI University, Malaysia and she advocates for the protection of the environment and has actively organized and facilitated coral propagation projects, house reef cleans up, and instituted programs to mitigate the effect of plastic pollution and assisted in conservation efforts on the local islands of Maldives. During her degree, she was a student helper and Palm Oil Student Ambassador where she mobilized events to raise awareness on improving environmental sustainability and conducted SDG awareness activities. She is passionate about working with organizations that promote global sustainability through solutions that empower communities, encourage social inclusivity, and improve the environment. She believes that climate change is not only an environmental issue, but a human rights issue, and corrective measures need to be taken before the tipping point is reached.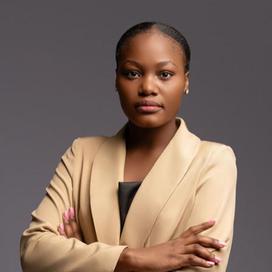 Ester Baptista Antonio, Mozambique (she/her) - Ester studies law in Mozambique and plans to create an organization that focuses on educating youth in rural areas on human rights, accessing reliable information, and the rule of law. She currently volunteers for the Center for the Environment, Biodiversity, and Quality of Life, where she conducts research and prepares articles that promote the rights and responsibilities of Mozambican citizens in environmental matters. Ester has also volunteered at several other youth and food assistance organizations where she supported organizing civic education activities for children in orphanages and fundraising. With greater access to these types of opportunities, she hopes to improve the living conditions of individuals living in rural communities and increase their knowledge on how to be active citizens that bring about change in their country.
For press inquiries please contact:
Press@climatereality.com
Les Miles, Acting CEE Project Director, IREX: LMiles@irex.org