Global Dialogue on Natural Solutions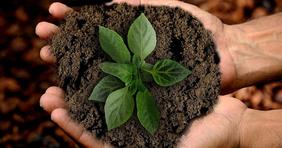 Join us for this global dialogue moderated by Al Gore.
Climate change is transforming our natural spaces, often to devastating effect. But our natural spaces can also be our greatest asset in the fight to stop rising temperatures. Forests sequester carbon and are home to incredible biodiversity, making them an essential element of tackling the climate crisis and protecting life on Earth. And that's just for starters.
Join advocates from Climate Reality's Indonesia, US, and Africa branches as well as the Global Shapers Port of Spain Hub to learn how we can help fight global warming by preserving and rebuilding native ecosystems, educating communities, and getting our hands directly into the dirt.
At this global dialogue, we'll explore:
Rebuilding coastal resiliency with native vegetation with Climate Reality Leaders and the general public.
Developing public education campaigns on forest and soil health.
Advocating for policies that protect crucial ecosystems.
Supporting food sovereignty through community gardens.
 
This event will feature speakers from Trinidad and Tobago, the US, Cameroon, and Indonesia. It will be hosted at Indonesia - 9PM WIB (GMT+7)/ US - 7AM PDT / Trinidad and Tobago - 10AM AST / Cameroon - 3PM WAT.