The Road to True Net Zero: Financing a Just Transition
Few sectors have the power to speed a just energy transition worldwide – or hit the brakes – like global finance.
For decades, the global financial system has pumped billions into oil, gas, and coal projects across the planet, fueling climate devastation and trapping Global South nations pummeled by heatwaves, storms, and floods in endless cycles of borrowing and debt.
Meanwhile, the wealthy countries responsible for the majority of global emissions promise billions in support – and rarely deliver.
It's time to do better. We work to reform global finance to spur rapid energy transition across the planet and get developing nations the fair credit and funding they need to adapt to a warmer world and build thriving clean energy economies.
Take Action Now
We're calling on leaders of the G20 group of major economies to end the giveaways to fossil fuel companies making billions in profit driving climate devastation. Not in months or years. Now.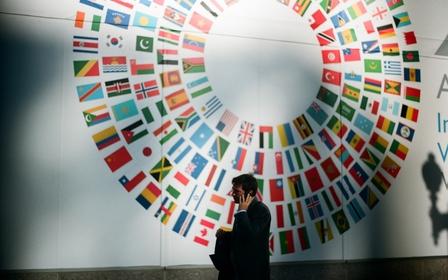 LEARN MORE AND GET INVOLVED
JOIN CLIMATE REALITY
We believe real change comes from the ground up. We know that a small-but-committed critical mass of activists can not only transform society, but change the world. Join our email list we'll keep you posted on how you can take action to address the climate crisis with us.