We Can't Trust an Oil CEO to Lead COP 28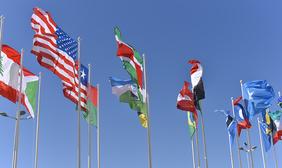 It's a simple fact: You can't move forward and backward at the same time. 
That's why the announcement the UN's COP 28 climate conference in November will be led by Sultan Ahmed Al Jaber, CEO of the Abu Dhabi National Oil Company – the world's 12th-biggest oil company by production – is so alarming. 
We're overdue for a global commitment to phase out fossil fuels, and we can't trust an oil CEO to effectively secure that commitment. It's that simple. 
And it's why we're joining Climate Action Network International to demand he resign from his role as Abu Dhabi National Oil Company CEO to be an effective leader at COP 28. Join us and take action now.