The Supreme Court Failed Us on Climate. Congress Must Act.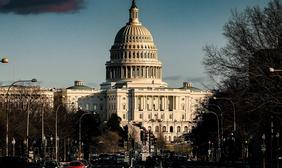 The Supreme Court has failed the nation, undoing decades of precedent and severely limiting EPA's ability to cut carbon emissions and fight climate change.
Now Congress must act – and the clock is ticking.
The stakes are clear. Historic drought and heatwaves baking Western states. Oil and gas profits fueling war and empowering dictators worldwide. Families struggling with impossible energy bills while oil execs celebrate record earnings.
This is our moment to act. With the midterms fast approaching, this summer is the last window for Congress to pass a real climate bill to help stop rising temperatures and accelerate clean energy transition. We won't get another.
The Supreme Court failed us. Congress cannot. Take action today and tell Congress: Pass a real climate bill for America.