Tell Congress: Deliver on Climate and Clean Energy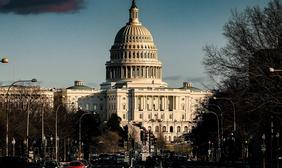 American families are hurting.
Higher and higher energy bills on one hand. Millions still digging out after a year of devastating storms, winter blasts, wildfires, and heatwaves on the other.
There's no time to waste. It's time for Congress to face both challenges together and invest in the bold climate and clean energy solutions we know can cut energy bills for working families, put millions to work, and stop the climate crisis.
Poll after poll shows the majority of Americans support bold clean energy solutions to rising bills and rising temperatures. It's time for Congress to listen.
Tell Congress to deliver and pass the strong climate and clean energy bill we need to protect our families and protect our planet – now.