Tell G20 Leaders: End the $1 trillion+ handout for fossil fuels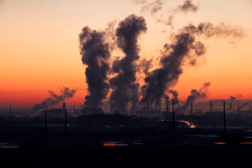 There's no secret to stopping global warming: Stop burning fossil fuels.
But instead of speeding the just clean energy transition we need, governments gave
away an estimated $1.3 trillion in handouts to the fossil fuel industry destroying our
climate in 2022 alone.
That's $1.3 trillion of our money. To some of the richest companies on Earth. To
pollute our atmosphere and steal our future. We can do better.
That's why we're calling on leaders of the G20 group of major economies to end the
giveaways to fossil fuel companies making billions in profit driving climate
devastation. Not in months or years. Now.
Because we can burn fossil fuels. Or we can protect our planet. But we can't do both.
End the fossil fuel handouts now.