Strengthen proposed standards for particulate pollution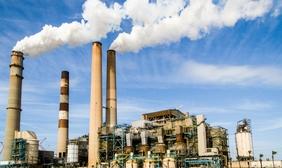 Particulate matter pollution is deadly. 
The research is staggering in its impact: air pollution costs all of us in lives lost, environmental harm, and damage to local economies, especially for frontline communities who are more likely to reside near sources of emissions. 
 
While we are encouraged by the new proposed annual particulate matter emission limits, the Environmental Protection Agency (EPA) must go further. Tightening the standard to 8 micrograms per cubic meter has the potential to save nearly 15,000 lives and over $95 billion, with an additional 30% increase in mortality benefits for those in poverty, compared to the proposed 10 microgram standard. 
Increasing protections by strengthening particulate matter emissions standards will further advance President Biden's environmental justice agenda and put the United States on the path to fulfilling his promise to cut climate pollution in half by 2030.  
It's past time we prioritize public health and the environment. Take action with us today: urge EPA to strengthen the proposed limits for particulate matter.