Tweet at President Biden: The World Bank Needs a New President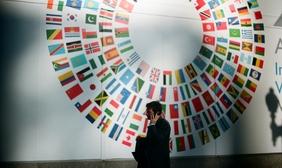 Dirty fossil fuels drive climate change. It's just that simple.
But World Bank President David Malpass refuses to acknowledge this simple truth. Under his leadership, the bank has pumped billions into fossil fuel projects poisoning our air and changing our climate.
It has to change - and it has to start at the top. It's time for a new leader at the World Bank who can use the institution's incredible financial might to accelerate a just transition to clean energy across the planet.
The President of the US has the power to nominate the World Bank president and must take action to remove him.
Send a Tweet to tell US President Biden to use his influence to replace David Malpass with a real leader committed to supporting clean energy and climate action. As the head of the country that has the power to nominate the president of the World Bank, he has the power to make a difference.