World Bank President Banga Must Prioritize Climate and Debt Relief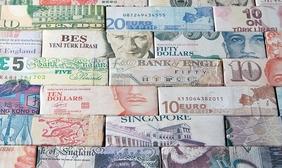 Ajay Banga's first few months as the new World Bank president have gotten the bank moving in the right direction on climate and debt relief. 
But there's a long way to go – and we've got to keep the pressure up. 
Number one: Expanding clean energy financing must go hand in hand with ending fossil fuel financing. Clean energy projects won't cut emissions unless they replace coal, oil, and gas.
Number two: Debt relief has not gone far enough. Too many nations in the Global South are hit from both sides, suffering from a climate crisis they did not create and crippling debt payments as they work to adapt.
Number three: Global South nations need fair credit terms. Global South nations building clean energy economies can face borrowing costs seven times higher than wealthier countries. It's not fair – and it's stopping progress. 
The World Bank and other multilateral development banks must now meet the moment with real action and not just talk. Add your name to urge President Banga to reform World Bank lending to: 
End all financing for fossil fuels.

Enhance debt relief efforts for countries in need.

Expand fair credit access for Global South nations.