Reduce Emissions At All Power Plants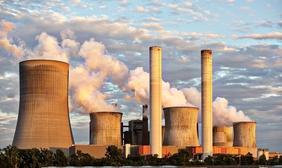 The Environmental Protection Agency is proposing historic standards on climate pollution from power plants that can help fight rising temperatures and create a healthy clean energy future for all of us. We have to seize the moment. 
It is long past time for comprehensive modernization of the power sector. Since 1882, fossil fuels have been the dominant source of power in the United States – even as renewable energy generation has grown. 
There is no more time, no more excuses, and no economic or environmental rationale for the old system.   
EPA's proposed new rules will cut millions of tons of harmful emissions from US power plants, which contribute upwards of 25% of all climate pollution in this country. If enacted, these rules will not only help stop global warming, but also free our communities from dangerous air pollution and create new jobs and opportunities in a growing clean energy economy. 
While we are thankful for the EPA for taking this critical step, we must also urge the agency to enact the strictest possible limits on emissions at all power plants.  
Join us today and tell the EPA that all power plants – including so-called 'peaker' plants – need to reduce their emissions, no exceptions. Our most vulnerable communities, public health, and the world depend on it.