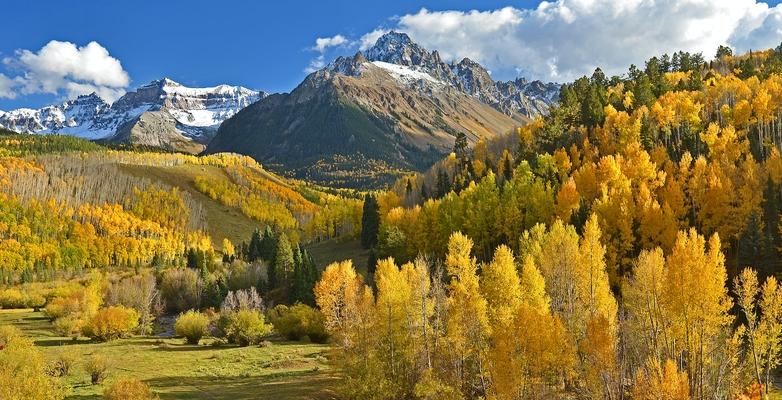 What New Climate Laws Could Mean for Colorado
Join us for our Power Up Training: From Acts to Action in April and learn how new climate laws can help you.
The need for action to confront the climate crisis and accelerate a just transition from fossil fuels to clean energy couldn't be clearer.
We'll start with the obvious: thanks to climate change, Colorado is getting warmer.
Increases in heat can mean increases in serious illness and even death. Additionally, increased heat can result in more air conditioning usage and higher electricity demand, energy system stress, and increased chances of brownouts and power outages.
It can mean more wildfires, drought, less snowpack, poor air quality, and so much more.
But it doesn't have to be this way – and two key pieces of new legislation, the Inflation Reduction Act (IRA) and Bipartisan Infrastructure Law, have limiting climate change in their sights.
Cleaner Energy Now
The IRA offers numerous rebates, tax credits, and grant opportunities to electrify the lives and improve the homes of those living in the Centennial State.
The laws include rebate opportunities to install new electric appliances and more, covering 50% to as much as 100% of the cost of super-efficient heat pumps, water heaters, clothes dryers, and electric stoves and ovens.
There are also tax credits to cover as much as 30% of the costs to install solar panels and battery storage systems in homes just like yours. Similarly, community solar projects will see as much as a 30% credit.
Jobs – Lots of Them
"In 2021, there were already 61,179 Colorado workers employed in clean energy jobs. The Inflation Reduction Act will expand these opportunities, bringing an estimated $13.2 billion of investment in large-scale clean power generation and storage to Colorado between now and 2030," the White House announced.
An investment of that size means one thing: Jobs. Lots of them. Good-paying ones too – the legislation includes bonuses for businesses that pay a prevailing wage!
Better Roads and Bridges
Thanks to the Bipartisan Infrastructure Law, Colorado can expect and influx of funding to repair the  481 bridges and over 3,600 miles of highway in poor condition.
"Based on formula funding alone, Colorado would expect to receive $3.7 billion for federal-aid highway apportioned programs and $225 million for bridge replacement and repairs under the Infrastructure Investment and Jobs Act over five years," according to the White House.
The state's electric vehicle owners will be pleased to hear that the state is set to receive funds to expand its EV charging network as well. How much funding? $57 million over five years.
And for those considering making the switch to electric vehicles, there's never been a better time to purchase one, thanks to the IRA.
With upfront discounts up to $7,500 for new EVs and $4,000 for used EVs, the legislation helps make these newer, cleaner technologies available to more people than ever.
Public transit is also set for an upgrade, with the state set to receive $916 million over five years under the IIJA to improve its public transportation options.
Taken together, commuting in Colorado is about to get a whole lot easier and cleaner.
Rural Renewal
Rural communities across the state are set to benefit from targeted investments in both the IRA and Bipartisan Infrastructure Law.
Colorado's 39,000 farms will benefit from investments in the IRA that support climate-smart agriculture practices. Plus, money is available for rural electric cooperatives to upgrade their services.
"Electric cooperatives, which serve 680,000 homes, businesses, and other customers in Colorado, will for the first time be eligible for direct-pay clean energy tax credits," the White House reports. "And this legislation dedicates investments for rural electric cooperatives to boost resiliency, reliability, and affordability, including through clean energy and energy efficiency upgrades."
At the same time, the Bipartisan Infrastructure Law is set to improve broadband internet access across the state.
A stunning 9% of Colorado households do not have an internet subscription. But funding in the Bipartisan Infrastructure Law is looking to change that.
The state will receive a minimum allocation of $100 million to help expand broadband coverage, including to the at least 85,000 Coloradans who currently lack it. There's even an Affordable Connectivity Benefit in the bill that will help make access more affordable to the 22% of state residents who qualify.
Join Us and Learn More
What's discussed above is just the tip of the iceberg with these two new climate laws. Taken together, the IRA and IIJA represent a sea change in what's possible for Coloradans.
At the same time, we know that federal legislation can be difficult to understand – even for those with years of experience making the system work for the little guy. That's why we're hosting a training to demystify the process of applying for grants and other funding under the IRA and IIJA.
Not sure where to start? Join us this April for Power Up: From Acts to Action, a free online training that will take the guesswork out of how people just like you can access these investments to help yourself and your communities.
Ready to find out what the IRA and IIJA can do for you and yours? Register today.