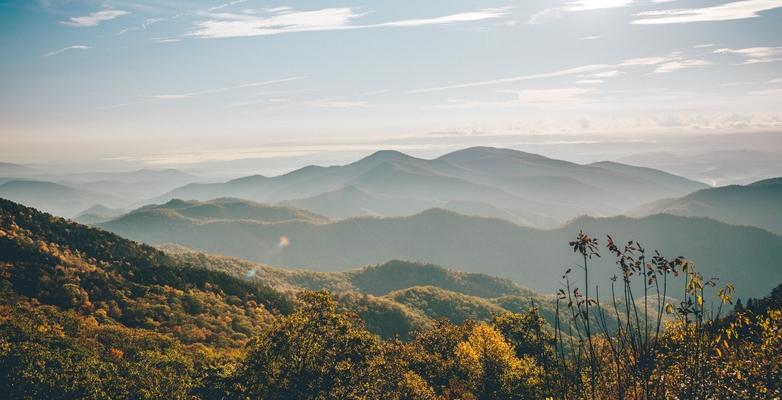 What New Climate Laws Could Mean for North Carolina
Join us for our Power Up Training: From Acts to Action in April and learn how new climate laws can help you.
With the recent passage of the Bipartisan Infrastructure Law and the Inflation Reduction Act (IRA), we have a historic opportunity to speed up the just transition to clean energy, create millions of good jobs, and build healthy, thriving communities across the US.
For the Old North State, this transition means investments in rural communities, fighting environmental injustices, promoting climate resilience, and good-paying jobs in clean energy and manufacturing.
North Carolina has struggled under the effects of climate change that include increased flooding, more intense hurricanes, more severe droughts, and greater risk of wildfires.
But it isn't all bad news! Groundbreaking new laws like the IRA help lower Americans' energy costs by assuring more (clean!) energy is produced in the US and rewards them for investing in home energy efficiency.
With billions available, North Carolinians can lead the charge toward the net-zero future we need to assure the worst impacts of the climate crisis never come to pass.
Clean Energy
Who doesn't love saving money on utilities? The IRA offers a variety of rebates, tax credits, and grants that give North Carolinians access to efficient appliances, clean energy, and savings on energy bills.
Rebates in the IRA give millions of low- and middle-income households the chance to save between 50% and 100% of installation costs for new efficient electric appliances such as ovens, dryers, water heaters, and heat pumps. There are also rebates available for repairs that increase home energy efficiency.
The IRA also includes grants to fund adoption of updated energy codes for buildings. Adherence to these codes could save the average new homeowner in North Carolina $345 in utility expenses annually.
New tax credits that support solar and battery storage projects are also available to North Carolinians. These credits include 30% of the costs for solar panel and battery storage installations, energy efficiency improvements, and upgraded heating and cooling systems.
There are also tax credits in the IRA for community solar and projects, with additional credits for projects at affordable housing properties and for low-income communities. These solar tax credits are great news for North Carolina homeowners—they're expected to result in over 170,000 additional household solar panel installations in North Carolina.
Energy and Manufacturing Jobs
In 2021, there were already over 100,000 North Carolinians employed in the clean energy sector. The Inflation Reduction Act will use tax credits to create more jobs in clean energy industries such as solar, wind, energy storage, and more. Industry employees will be glad to know that the IRA also includes bonus credits for companies that pay prevailing wages in these industries.
The manufacturing industry also has much to gain from the IRA. There are over 460,000 workers employed in manufacturing jobs in North Carolina. The IRA will support these workers by boosting manufacturing related to clean transportation and energy in addition to clean steel, aluminum, and cement.
Other businesses can also keep an eye out for additional savings due to the IRA. The Act will provide savings to small businesses, which make up 99.6% of all businesses in North Carolina. Tax credits will give commercial building owners up to $5 per square foot for energy efficiency improvements. Small businesses can also take advantage of tax credits that cover 30% of the cost of clean commercial vehicles and of low-cost solar power installations.
Combatting Pollution
For those with concerns about pollution, the IRA is good news. The legislation will reduce greenhouse gas emissions and other forms of pollution to improve local air quality and help reduce the negative impacts from extreme weather that North Carolina continues to face due to climate change.
Investments in clean municipal vehicle fleets, discounts of up to $7,500 for new EVs and $4,000 for used EVs, and funding for state and local green banks like the North Carolina Clean Energy Fund will further advance clean air goals. The IRA also works to address the disproportionate impacts of climate change and pollution on disadvantaged groups in North Carolina through environmental justice block grants.
Rural and Resilient Investments
The IRA makes investments in agriculture and electricity in rural communities.
"The Inflation Reduction Act supports climate-smart agriculture practices, which will help North Carolina's 45,100 farms lead on climate solutions and reward their stewardship. Electric cooperatives, which serve 1.1 million homes, businesses, and other customers in North Carolina, will for the first time be eligible for direct-pay clean energy tax credits," the White House has announced. "And this legislation dedicates investments for rural electric cooperatives to boost resiliency, reliability, and affordability, including through clean energy and energy efficiency upgrades."
The IRA will also foster resilience to climate change by funding upgrades to ensure affordable housing can withstand extreme weather. Resources are available for projects that involve flood-proofing, storm resistance, protection from extreme heat, preventing wildfires, tree planting, and more.
Make New Climate Laws Work for You
If you're ready to learn how you can take advantage of the funding opportunities offered by these laws, join us this April for our free online training, Power Up: From Acts to Action.
We'll help take the guesswork out of these historic laws and make them work for you, so you can bring real climate solutions to your family and neighborhood.
You'll get the chance to learn from former Vice President Al Gore and field-leading experts why the IRA and IIJA are important, how to access the funding you need, and how these laws will make life better for families and neighborhoods across North Carolina.
Ready to take the next step in your advocacy journey? Learn more and register today.