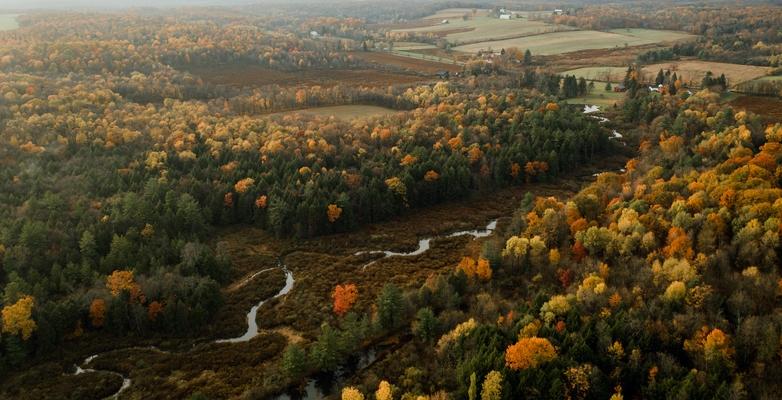 What New Climate Laws Could Mean for Pennsylvania
Join us for our Power Up Training: From Acts to Action in April and learn how new climate laws can help you.
With the recent passage of the Bipartisan Infrastructure Law and the Inflation Reduction Act (IRA), we have a historic opportunity to speed up the just transition to clean energy, create millions of good jobs, and build healthy, thriving communities across the US.
For the great state of Pennsylvania, that means investments that slash emissions, empower communities, fight climate and environmental injustices, and put thousands to work.
These new laws help lower Americans' energy costs by assuring more (clean!) energy is produced in the US and rewards them for investing in home energy efficiency.
With billions available, Pennsylvanians can lead the charge toward the net-zero future we need to assure the worst impacts of the climate crisis never come to pass.
A Cleaner Energy Future
The IRA offers numerous rebates, tax credits, and grant opportunities to electrify our lives and improve our homes.
The legislation includes rebate opportunities to install new appliances and more, covering 50-100% of the cost of super-efficient heat pumps, water heaters, clothes dryers, and electric stoves and ovens.
There are also tax credits to cover as much as 30% of the costs to install solar panels and battery storage systems in homes just like yours. Similarly, community solar projects will see as much as a 30% credit.
The IRA is also here to help Pennsylvanians who are ready to make the switch to electric vehicles. With upfront discounts up to $7,500 for new EVs and $4,000 for used EVs, the legislation helps make these newer, cleaner technologies available to all – all the while saving even more money on gas and other expenses down the line.
Much-Needed Repairs
Under the Bipartisan Infrastructure Law, Pennsylvania can expect to receive as much as $11.3 billion for federal-aid highway apportioned programs and $1.6 billion for bridge replacement and repairs over five years. That's great news, because according to the White House, "In Pennsylvania there are 3,353 bridges and over 7,540 miles of highway in poor condition."
What's traveling on these improved roads and bridges should also expect an upgrade.
The state should expect to receive $2.8 billion over five years under the Bipartisan Infrastructure Law to improve public transportation options, and $171 million over five years to support the expansion of an EV charging network across the state.
Jobs, Jobs, Jobs
The over 90,000 individuals working in the clean energy sector should ready themselves for an influx of new colleagues thanks to the IRA. The state is due to receive an estimated $270 million in investment in large-scale clean power generation and storage between now and 2030.
That means jobs. Lots of them.
"[The IRA] provides a historic set of tax credits that will create jobs across solar, wind, storage, and other clean energy industries," the White House writes. "These credits include bonuses for businesses that pay a prevailing wage, so that Pennsylvania workers earn a good paycheck as we build the clean energy future in America."
Ready to Learn More
What's discussed above is just the tip of the iceberg with these two new climate laws. Taken together, the IRA and Bipartisan Infrastructure Law represent a sea change in what's possible for Pennsylvanians.
At the same time, we know that federal legislation can be difficult to understand – even for those with years of experience making the system work for the little guy. That's why we're hosting a training to demystify the process of applying for grants and other funding under the IRA and Bipartisan Infrastructure Law.
Not sure where to start? Join us this April for Power Up: From Acts to Action, a free online training that will take the guesswork out of how people just like you can access these investments to help yourself and your communities.
Ready to find out what the IRA and Bipartisan Infrastructure Law can do for you and yours? Register today.