April 07, 2021 | 11:00 AM
10 Key Facts on Climate and Justice (VIDEO)
Have you ever asked yourself:
"Do cold weather extremes disprove global warming?"
"Are renewable energy resources really as cheap as fossil fuels?"
"How are the climate and environmental justice movements related?"
At Climate Reality, we know we have. Those questions and so many others.
That's why on April 1, we were so excited to host Spotlight On: Don't Be a Fool — 10 Key Facts on Climate and Justice. During this webinar — a part of our monthly Spotlight On series — four members of the Climate Reality team dispelled common misconceptions about climate science, justice, and policy, providing viewers around the world the knowledge needed to be more effective climate advocates.
Watch a full recording of the event below.
 


JOIN US FOR FUTURE SPOTLIGHT ON WEBINARS

Enjoy the webinar? If so, we encourage you to join us for future installments of our monthly Spotlight On series!
We're excited to host more speakers in the coming months who can speak truth to power and act boldly on behalf of our planet. That, and to shine a Spotlight On the issues we need to address to create the future we want.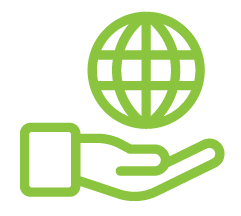 Before You Go
At Climate Reality, we work hard to create high-quality educational content like blogs, e-books, videos, and more to empower people all over the world to fight for climate solutions and stand together to drive the change we need. We are a nonprofit organization that believes there is hope in unity, and that together, we can build a safe, sustainable future.
But we can't do it without your help.
If you enjoyed what you've just read and would like to see more, please consider making a generous gift to support our ongoing work to fight climate denial and support solutions.