November 22, 2019 | 8:00 AM
24 Hours of Reality 2019 Started the Conversation – What's Next?
Yesterday's 24 Hours of Reality: Truth in Action was an amazing success thanks to the efforts of climate advocates like you. In 80 countries, all 50 states, and on all seven continents (yes, including Antarctica!), 1,750 presentations reached thousands upon thousands of individuals and advanced bold policy solutions to the climate crisis.
Young people stepped up to speak out about climate in their schools. Major global business wanted their employees to know about this crisis and its solutions. Celebrities, mayors, and so many more went the extra mile to spread the word about how we can, we must, and we will solve the climate crisis. 
But you know that one day of action isn't enough to secure the clean energy future we need to make sure future generations enjoy a safe, sustainable planet.
We need to grow the number of people we reach by training more Climate Reality Leaders, mobilizing in more communities, and pushing for urgent action – in government, in business, and in every aspect of our lives.
A generous gift today will help us build on the energy and enthusiasm from yesterday's 24 Hours of Reality event to achieve the bold climate action we need.
News stories this year about how our climate crisis is worsening have been incredibly sobering. That's why, now more than ever, we need your help to grow our network of activist chapters and push for clean energy policies across the US and around the world.
Our ability to win the fight for our planet's future depends on each of us doing what we can right now.
If you have been thinking about doing more to get involved in this fight, now is the time to do it.
With your help, we can arm more movement leaders with the facts, create more educational materials about the crisis and its impacts, and spread the truth in communities around the globe about how together we can solve this.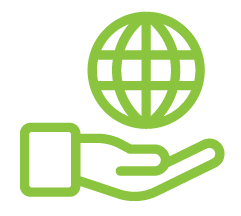 Before You Go
At Climate Reality, we work hard to create high-quality educational content like blogs, e-books, videos, and more to empower people all over the world to fight for climate solutions and stand together to drive the change we need. We are a nonprofit organization that believes there is hope in unity, and that together, we can build a safe, sustainable future.
But we can't do it without your help.
If you enjoyed what you've just read and would like to see more, please consider making a generous gift to support our ongoing work to fight climate denial and support solutions.