July 20, 2020 | 4:07 PM
REPOWER AMERICA®: 3 Reasons Why You Should Tune in to our Spotlight On Webinar Series

Climate Reality is excited to present Spotlight On, a new monthly webinar series of conversations and presentations looking at the ideas and issues shaping the climate movement now. Here are three reasons to add this one to your calendar.
Reason 1: STAYING IN THE CLIMATE FIGHT

It goes without saying that right now our top priority must be flattening the curve of the coronavirus pandemic.
However, it's also true that in this pivotal moment we simply can't turn our backs on the climate crisis. We must keep building on the momentum of the climate movement to make solutions a reality.
One of the best ways of doing just that, even while social distancing?
Continuing to educate ourselves so that we can be more effective, more well-rounded advocates. Ultimately, that's what Spotlight On is all about — equipping ourselves with the facts so that we can continue to push this movement forward. 

Reason 2: TAKING ON THE ISSUES THAT MATTER

The second reason for tuning in? As the first two webinars in the series show, we're taking on some of the most pressing climate issues of our time. 
Take this past May, for example, when we collaborated with our partners at the Poor People's Campaign to present "The Intersection of the Climate Crisis and Social Justice."
During this special event, Poor People's Campaign co-chairs Rev. Dr. William Barber II and Rev. Dr. Theo Harris and the man known as the "father of environmental justice," Dr. Robert Bullard, brought together decades of experience to shed light why these issues have to be tackled together.
As Rev. Barber said, "One of the climate realities we have to shift is the isolation and silo-ism." Activists from across the board must come together if we are to stand a chance in the fight against the racial and economic inequality and ecological devastation in the US and around the world.  
Similarly, our July offering – "Spotlight On: Environmental Racism" – delved deep into one of the most pressing questions facing the environmental movement today: why and how minority communities in the US and around the world are disproportionately impacted by pollution and climate impacts. Perhaps most important, this webinar also covered what we can do to tackle this crucial problem.
As this clip shows, featured guest Reverend Dr. Gerald Durley provided attendees an electrifying, eye-opening account of a lifetime spent fighting systemic and environmental racism.
Reason 3: HEAR LEADING VOICES FROM AROUND THE CLIMATE MOVEMENT

We're not just taking on crucial issues — we're getting perspectives from some of the most influential voices leading the charge for climate action.  
As previously mentioned, recently we have had the good fortune of being joined by speakers the likes of (in order of appearance):
Rev. Dr. William J. Barber, President and Senior Lecturer at Repairers of the Breach and co-chair of the Poor People's Campaign.
Rev. Dr. Liz Theo-Harris, Co-Chair of the Poor People's Campaign and Director of the Kairos Center for Religions, Rights, and Social Justice at Union Theological Seminary.
Dr. Robert Bullard, the former Dean of the Barbara Jordan - Mickey Leland School of Public Affairs and currently Distinguished Professor at Texas Southern University.
Rev. Dr. Gerald Durley, Chair of the Interfaith Power and Light coalition and a fierce civil rights advocate who combines the disciplines of faith and science to advocate for climate and environmental justice.
With decades of experience in the climate movement, these leaders have shared with us some truly profound insights — for the past as much as for the road ahead.
And this is just the beginning. We're thrilled to host more speakers in the months to come who speak truth to power and act boldly on behalf of our planet.
JOIN US FOR SPOTLIGHT ON

If you're down for the count, we invite you to sign up for periodic emails here!
Together, we'll shine a Spotlight On the issues in need of addressing to create the future we want.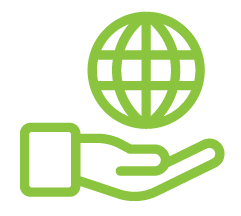 Before You Go
At Climate Reality, we work hard to create high-quality educational content like blogs, e-books, videos, and more to empower people all over the world to fight for climate solutions and stand together to drive the change we need. We are a nonprofit organization that believes there is hope in unity, and that together, we can build a safe, sustainable future.
But we can't do it without your help.
If you enjoyed what you've just read and would like to see more, please consider making a generous gift to support our ongoing work to fight climate denial and support solutions.