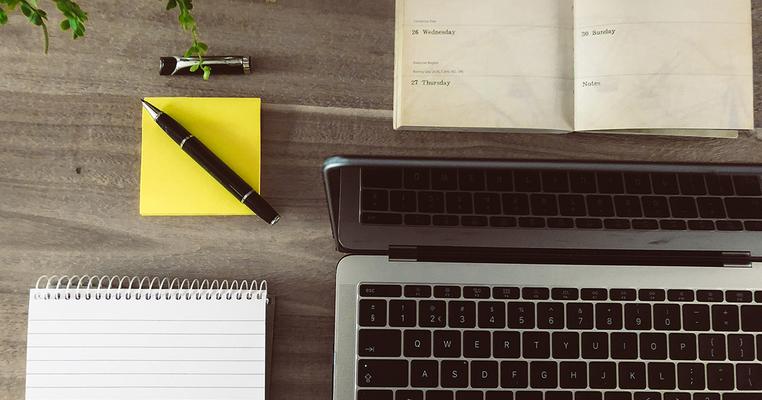 3 Tips for Attending Virtual Conferences
We asked staff with experience in virtual educational events for their tips on how to get the most from digital events by minimizing distractions, engaging with the platform and participants, and more!
We're in a new world. Major in-person training events are out, thanks to COVID-19, but the climate crisis is still here – and our window to solve it is closing.
That's why from July 18–26, we're holding our first-ever virtual conference for activists, the Climate Reality Leadership Corps Global Training. Each day will feature one-to-two hours of programming designed to help passionate individuals from around the planet develop the skills to fight for a more just, sustainable, and healthy world.
For some people used to spending half their days on Zoom, the virtual conference format will be entirely familiar. For others, this may be a brand-new experience. So, how can you make the most out of this event?
We've asked our staff members with experience in virtual educational events for their tips on how to get the most from the experience by minimizing distractions, engaging with the platform and participants, and more!
Minimize distractions
From kids, to roommates, and even pets, the distractions all around us can make it tough to stay focused for the entirety of an online event. Fortunately, there are ways to prepare beforehand so that you can maximize your time online, learn from the incredible professionals leading panels, and take part in conversations during breakout sessions.
We can help.
"Treat any online training just as you would any in-person one (or at least, as much as you can.) If possible, put on comfortable yet non-loungewear clothing, minimize distractions by turning off your phone, and tell others in your home and circle that you'll be unavailable except in cases of emergencies. If you're fully in training mode, you'll engage with the material much more effectively." - Elle Lindley, Community Coordinator
"When trying to focus during an online training, I found it to be helpful to minimize distractions ahead of time – I found a quiet, comfortable space, stowed away my phone, and closed any non-course related windows on my computer. I also made sure I had my laptop charger and headphones nearby, just in case I needed to use them. Doing this helped me be present, which, as many of us know, can be challenging when conducting life online!" - Felicia Hall, Climate Training Manager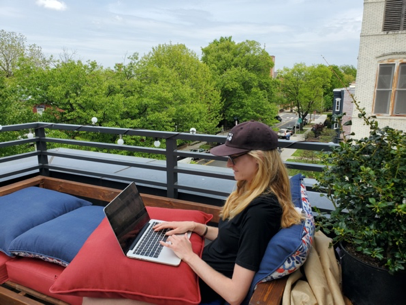 Create a Schedule
For those able to work from home, spending all of our time there can make it hard to set aside time for ourselves. Think of it in the same way you would when attending an in-person event. Set aside a dedicated amount of time per day to get the most out of the experience! Get into a routine or set a schedule by making time to log-in everyday, set calendar markers or reminders if needed!
"Online courses and trainings can be really tricky to get into but once you've set up a routine and get in a rhythm it becomes second nature. If you are struggling to get through the content one day, listen to your body and revisit it at another time – quality time dedicated to learning the content will help lead to a greater understanding." - Kathleen Collins, Campaign Strategist
"Make a schedule and specifically set aside a time each day for getting the work done. Doing so allowed me to hold myself accountable and to ensure I had plenty of time to learn and participate fully, rather than getting to the end of the day and realizing I was out of time." - Kelsey Evans, International Program Manager
Engaging with the platform and people
Although meeting other attendees in a virtual environment is a different experience than meeting in-person, engaging and networking with others is a key component of any conference. Many attendees of our trainings leave with life-long friends and peers, and we've added a few strategies for facilitating connections in the training's virtual space.
"If possible, try to talk to at least three new people each day. When the session ends, make note of the one person with whom you'd like to remain in contact and write down their information." - Elle Lindley, Community Coordinator
"I think many of us have been in a virtual meeting space that starts off completely silent and remains awkwardly silent for a few moments. If you experience this, then try to be the one to break the ice and end with a question. I've noticed that other participants tend to feel more comfortable and responsive once the ball gets rolling." - Victoria Mansfield, Special Projects Associate
"Keep your video on so that other attendees can see you. It helps discussion flow because there are visual cues, it makes it more personal, and it keeps you accountable to pay attention." - Brianna Widner, Special Projects Registration Coordinator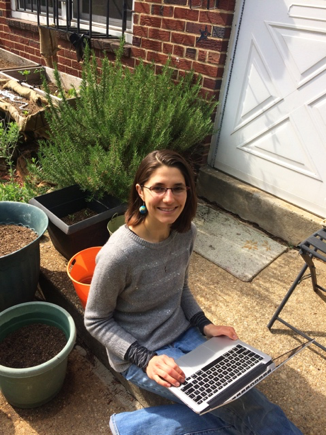 Are you excited? Make sure you're registered for our Global Training today!
We hope that these tips will be helpful as you prepare for your next virtual conference journey. If you haven't already, make sure to request to join our upcoming July 18 – 26 Climate Reality Leadership Corps Global Training today!
This virtual training is a series of live and on-demand sessions and learning exercises run throughout an extended week. Not only will you learn about the science and solutions we have to fight the climate crisis. You'll also join dynamic learning exercises and networking opportunities that allow you to connect with other activists in your area.
Join our powerful network of more than 20,000 Climate Reality Leaders in more than 150 countries around the world today – request to join now!