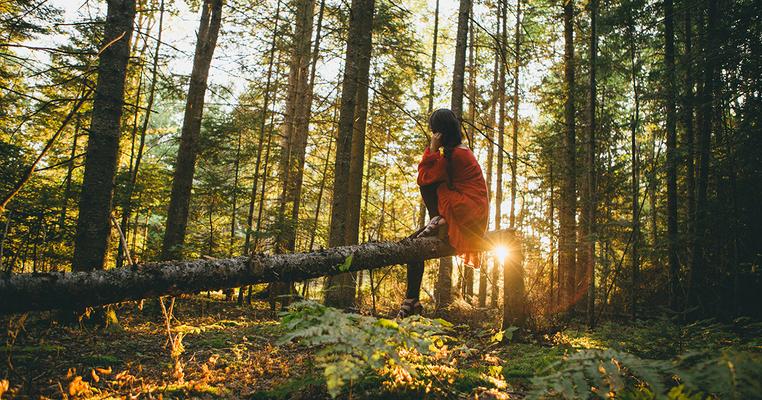 5 Ways Young People Are Fighting for the Planet During the Pandemic
These Global Shaper projects showcase young people's continued determination to keep fighting for climate action, even as a pandemic rages around us.
This post was originally published by the World Economic Forum. You can find it here.
The April 22, 2020 marks the 50th anniversary of Earth Day, an international event dedicated to global environmental protection that brings people together en masse to demand action.
In 1970, the first Earth Day saw 20 million people across the US protesting in the streets. In 1990, more than 200 million people in 141 countries mobilized to bring global attention to environmental issues, kick-starting the global Earth Day movement.
Earth Day will look a little different this year. With the COVID-19 pandemic impacting people around the globe, in-person mass mobilizations and gatherings are not an option. But despite these difficult times, there's still a lot we can do from home – as the Global Shapers Community is proving. Young people around the world are continuing the fight to safeguard our planet, and are motivating all of us to continue the fight even while physically distancing.
Here are five Global Shaper projects that showcase the community's continued determination to keep fighting for climate action, even as a pandemic rages around us.
1. Reforestation, sensitization and dialogue: Abuja, Nigeria
Nigeria is highly vulnerable to climate change through desertification and drought. In order to mitigate these effects, the Abuja Global Shapers hub has committed to planting 5,000 trees throughout the city. Reforestation will help nourish the soil, improve farm productivity and reduce the levels of CO2 in the atmosphere. Although these reforestation efforts are on pause due to COVID-19, the hub is continuing its work by finding and training partners to join the effort. These partners range from civil-society organizations to environmental clubs at schools. Each partner will be provided with the resources to plant the trees and will act as trustees to ensure the long-term sustainability and impact of the reforestation efforts.
2. Two-Wheel Tuesday: Brussels, Belgium
Brussels is one of the most congested cities in Europe, and the Global Shapers hub there is committed to reducing pollution and traffic by promoting cycling. Their project helps people overcome any reservations about cycling in a city through information, support and community-building. With fewer commuters due to COVID-19, the project's focus has shifted towards increasing its online presence, awareness-building and developing corporate mobility offers, where employers reward workers who cycle to work. The hub is working closely with Paris Shapers and plans to expand the project to include other congested cities throughout the world.
3. Future Leaders: Melbourne, Australia
Australia's emissions forecasts show that it is not on track to meet its Paris Agreement commitments. The Melbourne hub plans to help change this through Australia's youth. They aim to educate and empower 100,000 young Australians in Victoria to engage in climate action at the local level. While there is uncertainty in the status of elections in the country due to COVID-19, the hub plans to reach young people through digital campaigns and resources, provide a platform for young people to discuss climate issues with local representatives, and encourage them to run for office.
4. From Table to Planet: Quito, Ecuador
Despite its remarkable biodiversity, Ecuador's mismanagement of waste is affecting its natural resources and placing ecosystems at risk. The Quito hub aims to restructure how community members view and handle organic waste through schools. The hub plans to build a composting system and vegetable garden of native plants in collaboration with students at a local school, with hopes to expand to other schools in the city and country with the support of private and public institutions. While schools are currently closed due to COVID-19, the Quito hub is already impacting local policy by providing input on a draft proposal for a waste ordinance for the city.
5. Photovoltaic Panels to Engage the Community: Bucharest, Romania
The Bucharest hub aims to utilize the installation of solar panels on the roof of a typical apartment complex in the city as a catalyst to bring neighbors together to produce clean energy and establish a strong sense of environmental responsibility. One goal is to generate dialogue and unite the local community on clean energy. Although COVID-19 has paused their installation timeline, the hub is working on permits and authorizations, while mapping stakeholders and seeking further funding so that the project is ready to launch as soon as possible.

Now Do Your Bit
The environmental fight must not be placed on hold. This period of physical distancing is the perfect time to reflect on how all of us around the world can become more involved in the movement to solve the climate crisis digitally from home.
To do your part, tune in to Earth Day Live on April 22-24 April. This 72-hour livestream event is the centerpiece of online action in honor of the 50th anniversary of Earth Day. You can also join the movement by adding your Voice for The Planet.
Beyond digital engagement, let's take advantage of this time at home to green our living spaces. Have you been meaning to change to more energy-efficient lightbulbs? Have you always debated starting your own compost system or beginning a garden but worried you didn't have the time? Have you put off researching what it takes to install solar panels in your area?
Let Earth Day 2020 and these five projects serve as a reminder to everyone that we need to continue to fight for our planet through meaningful action. Even if we cannot leave our homes, there is always power in our collective voice, united as one.
These five projects are sponsored in part by the generous support and partnership of Climate Reality board member Rosamund Zander. The Climate Reality Project partners with the Global Shapers Community to train, empower, and equip Global Shapers to fight climate change in communities across continents.